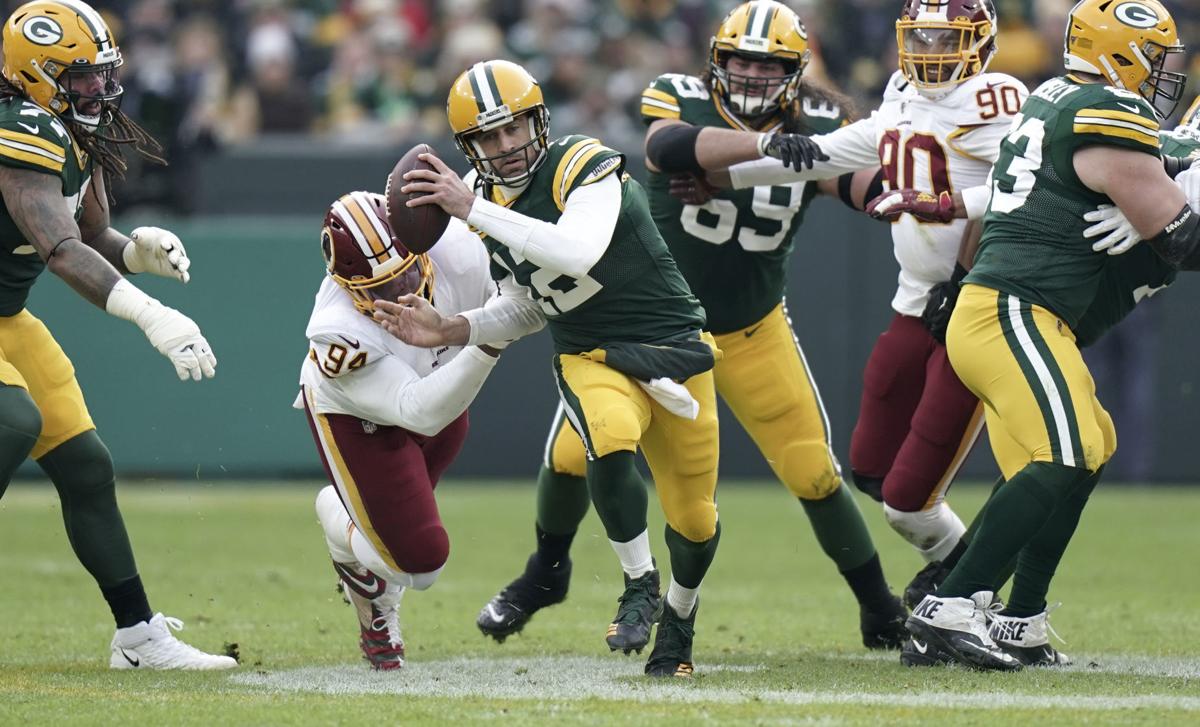 GREEN BAY — There were no group texts pinging back and forth among Matt LaFleur, Kyle Shanahan and Sean McVay on Sunday night.
Yes, the Green Bay Packers coach, San Francisco 49ers coach and Los Angeles Rams coach are still close friends and, yes, all three had significant victories they could have had plenty to iMessage about.
McVay's Rams, fighting to stay in the crowded NFC playoff picture, had delivered in a must-win matchup with the Seattle Seahawks. Shanahan's 49ers had pulled off a last-second triumph at New Orleans that kept them atop the conference race for the No. 1 playoff seed.
And LaFleur's Packers, though not as aesthetically pleasing in victory as his buddies' teams had been, had improved to 10-3 with a 20-15 win over the Washington Redskins, a victory that made LaFleur the first coach in franchise history to win double-digit games in his rookie season. It also moved LaFleur another step closer to being the first first-year coach in club annals to lead his team to the postseason — something Super Bowl-winning coaches Vince Lombardi, Mike Holmgren and Mike McCarthy all failed to do.
But there was no electronic celebration for them. In LaFleur's case, he was too keenly disappointed in the Packers' offensive performance to be on his phone.
"No, not so much. To be honest with you, I haven't talked to those guys in a while," LaFleur said Monday, one day after opening his postgame news conference lamenting how the offense's missed opportunities. "I was happy for those guys, but I'm concerned about us."
And offensively, LaFleur believed there was reason to be concerned. That's why he bee-lined to his office Sunday afternoon and began dissecting video that showed very little production after a 14-0 start to the game and too many near-misses on plays he felt were there to be made.
"Anytime you don't perform up to the level that you expect or the standard, you're always concerned about that. Anytime you score 20 points — especially with not capitalizing on some of that field position — you always know that there was more out there for you," explained LaFleur, whose team has three games remaining, all against NFC North opponents — against the Chicago Bears (7-6) this week, at the Minnesota Vikings (9-4) on Dec. 23 and the season finale at the Detroit Lions (3-9-1) on Dec. 29.
"Right after the game yesterday, I went upstairs and I put on the film because I knew that there was so much more for us and I was pretty upset with myself ... so I went up there and started watching the tape.
"I just know we're not where we need to be as a football team."
Offensively, LaFleur saw a group that finished with 341 net yards, converted 5 of 13 third-down situations (38%), scored touchdowns on two of its four trips to the red zone, got pedestrian numbers from quarterback Aaron Rodgers (18 of 28, 195 yards, one touchdown, no interceptions, 96.6 rating) and turned the ball over once on a Rodgers fumble on one of the four sacks he absorbed.
You have free articles remaining.
There were bright spots, including a season-high 174 rushing yards and a strong performance from running back Aaron Jones, who accounted for 192 total yards from scrimmage on 26 total touches (16 rushes for 134 yards and a touchdown; six receptions for 58 yards).
"(In) this league, you're only as good as your last game. And if you don't put together the best performance, then you're trending down," LaFleur said. "I've been around a lot of guys and they always talk about, 'You're either getting better or you're getting worse. You're never staying the same.'
"We have a tough task in front of us, not only as a football team but specifically as an offense versus a really talented defense. We have to make sure that we get back to work this week and make sure we're disciplined in our approach and that our process is on point in order for us to make sure we get better this game."
Rodgers, who enters the final three games with 23 touchdown passes against two interceptions (102.0 rating), insisted repeatedly after the game he's not concerned about the offense.
"It might be ugly at times to maybe some folks," Rodgers acknowledged. "Different teams have thrown different things at us. I just think we need to be a little more consistent at times. I don't think we had maybe the same type of flow after the first couple early drives (against the Redskins) with just the energy. We just missed on a couple things. We've got to clean some of that stuff up. But I wouldn't mind winning ugly all the way to the Super Bowl."
Those near-miss plays included Rodgers not seeing an open Allen Lazard downfield; Rodgers and tight end Jimmy Graham failing to connect on a deep shot play that should have been a 46-yard touchdown to give the Packers a 21-0 lead; a well-designed screen pass to Jamaal Williams that was ruined by a missed blocking assignment; and a third-down Rodgers throw to Jones down the left sideline that might've been a 64-yard touchdown but was slightly overthrown after LaFleur said Jones went inside instead of outside before his attempted over-the-shoulder catch.
"I think the details separate you. And when I talk about all the plays that we left out there, I think not all of us were on our details," LaFleur said of what it'll take this week to get the offense going again. "Again, it starts with the coaching. We'll make sure that we do a great job of communicating what we're trying to get accomplished on every play and why.
"Ultimately, they have to go out there and make the plays. But — and I say this to the team — 'We're all in this together.' There's no doubt about it, and I love the mentality of our guys. I don't think anybody was satisfied with yesterday. And I'd be disappointed if they were there."
Extra points
The Packers activated recently unretired veteran offensive lineman Jared Veldheer from the exempt/commissioner permission list and released offensive lineman Adam Pankey to make room on the 53-man roster. Veldheer was claimed on waivers last week from New England after the Patriots released him in the wake of his decision to play again. Veldheer decided to retire in the spring after one offseason practice. … LaFleur liked what the Packers got out of their three tight-end sets Sunday, including one downfield completion to Graham "I thought it was a good pretty effective personnel grouping for us," LaFleur said. "Every time you go into a game, you're trying to think about what is the best way to attack somebody, and they had some tendencies that we thought we could go after." … While LaFleur praised new punt returner Tyler Ervin for being so productive — his 51 return yards put the Packers well into the black after starting the game at minus-8 on the season — he emphasized the blocking unit had its best day, too. "We definitely did a much better job blocking to allow the return to get started," LaFleur said. "And then he made a couple guys miss and it was exciting. I thought he did some really good things."
---
Photos: Green Bay Packers withstand late push from Washington Redskins
Packers 20, Redskins 15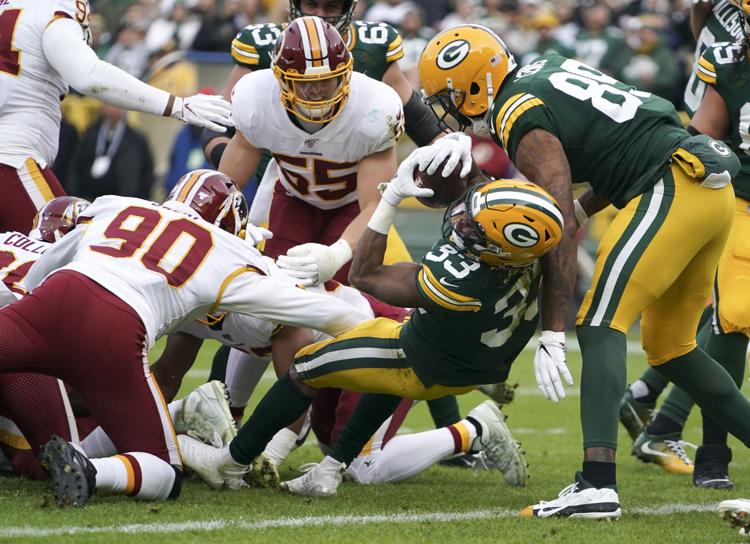 Packers 20, Redskins 15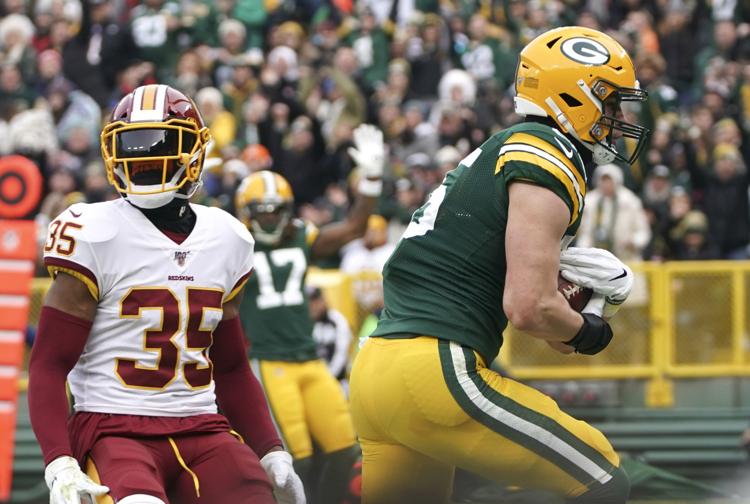 Packers 20, Redskins 15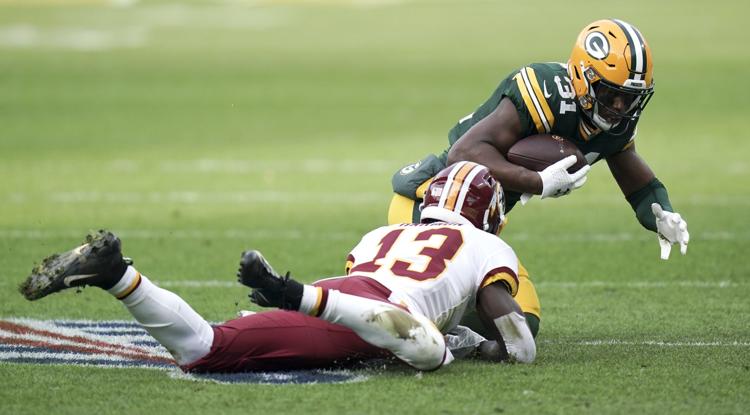 Packers 20, Redskins 15
Packers 20, Redskins 15
Packers 20, Redskins 15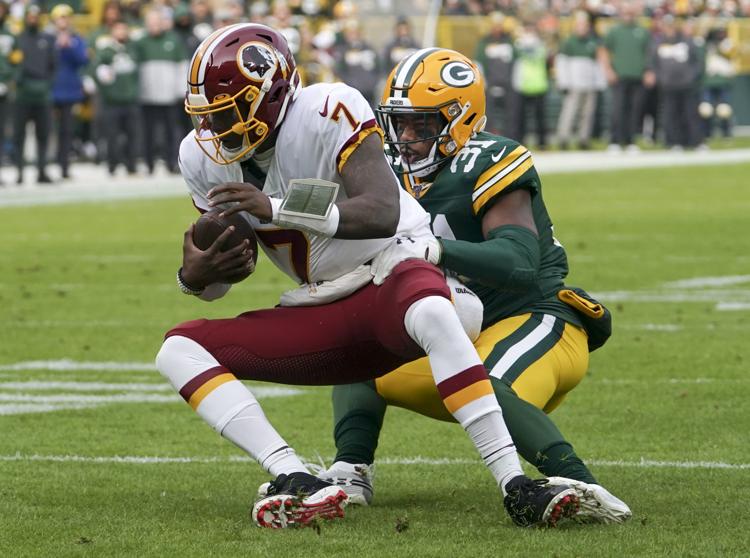 Packers 20, Redskins 15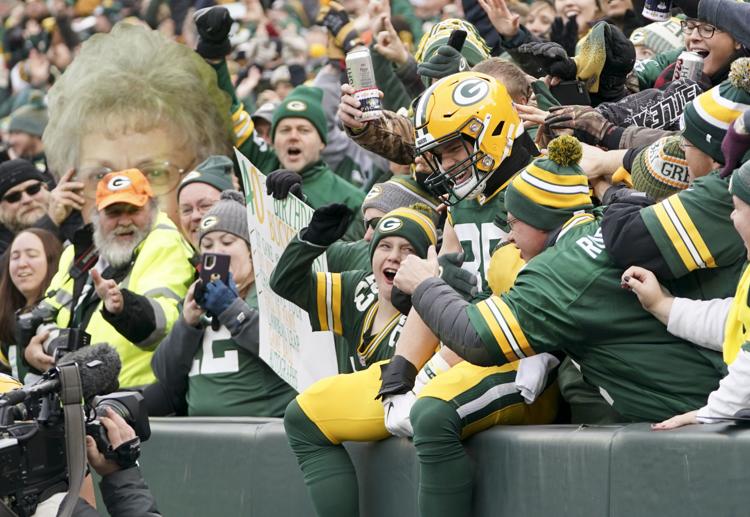 Packers 20, Redskins 15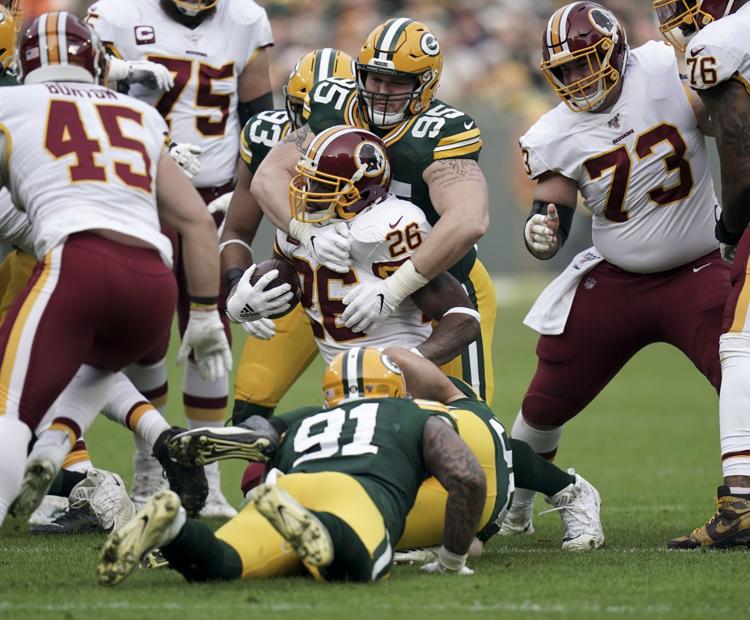 Packers 20, Redskins 15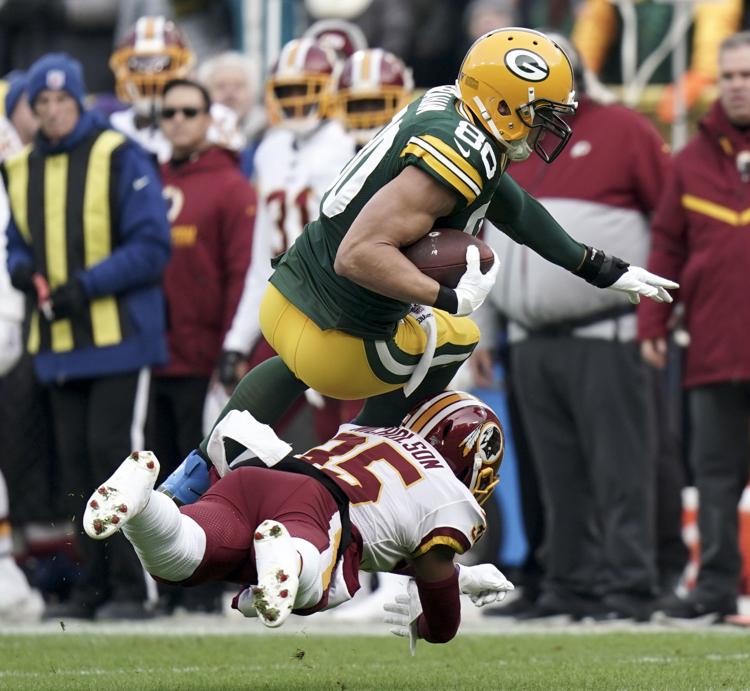 Packers 20, Redskins 15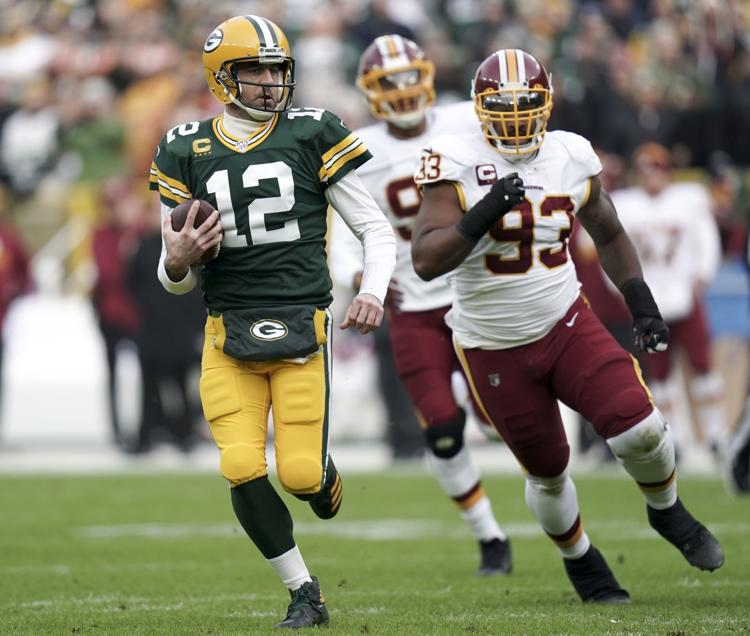 Packers 20, Redskins 15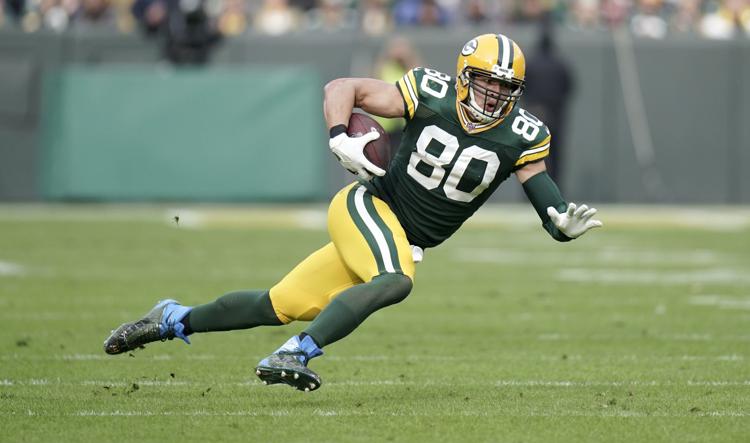 Packers 20, Redskins 15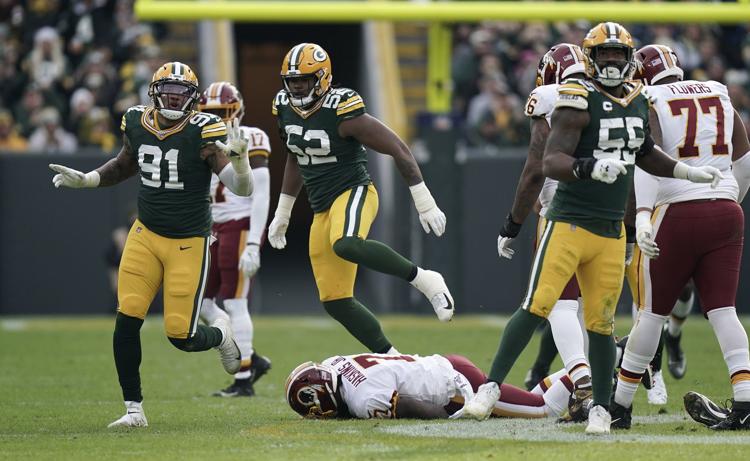 Packers 20, Redskins 15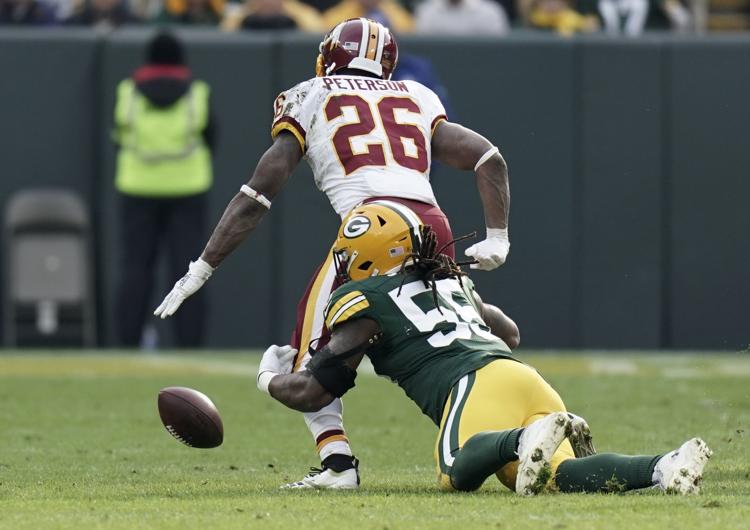 Packers 20, Redskins 15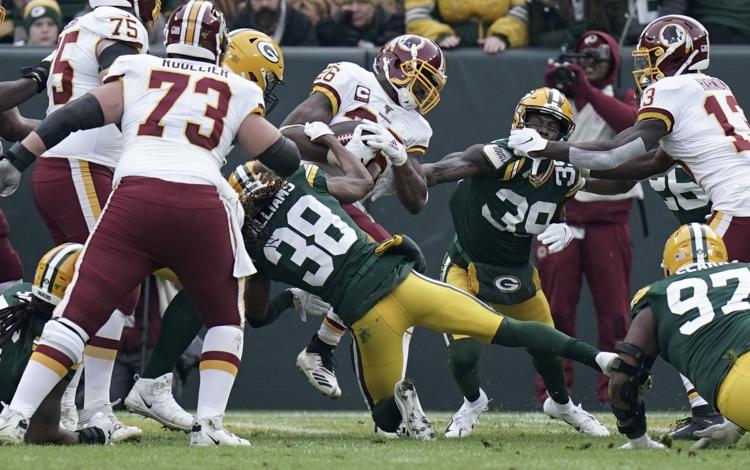 Packers 20, Redskins 15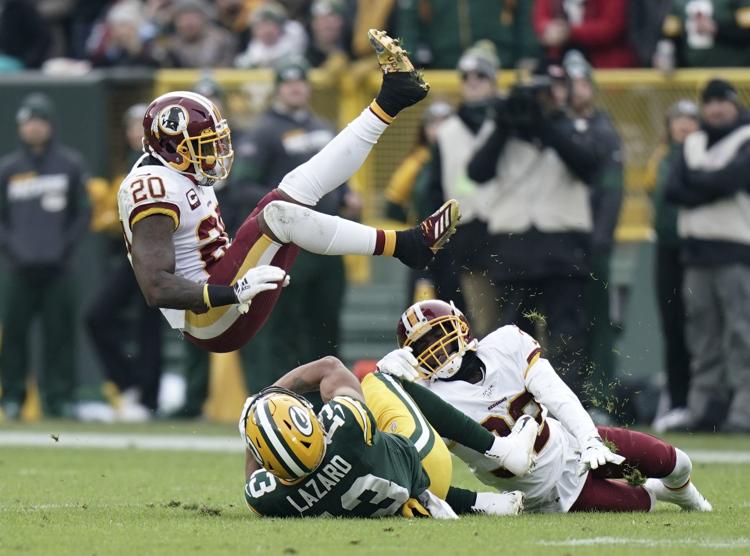 Packers 20, Redskins 15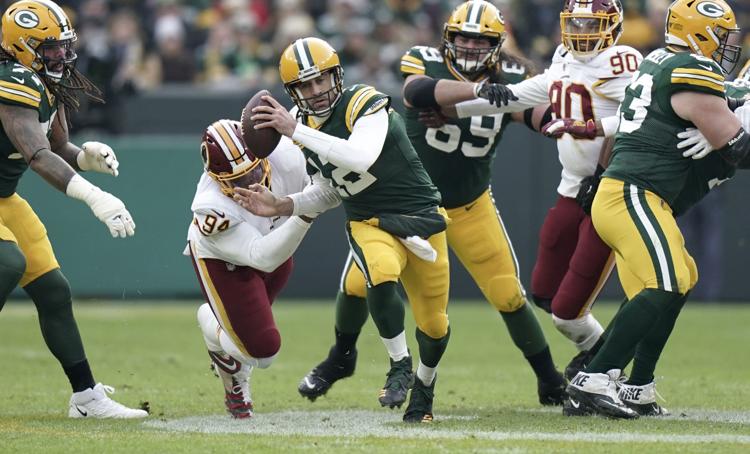 Packers 20, Redskins 15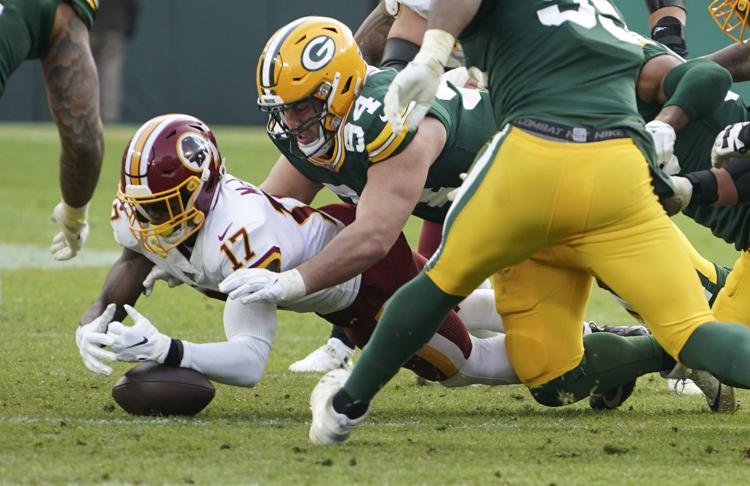 Packers 20, Redskins 15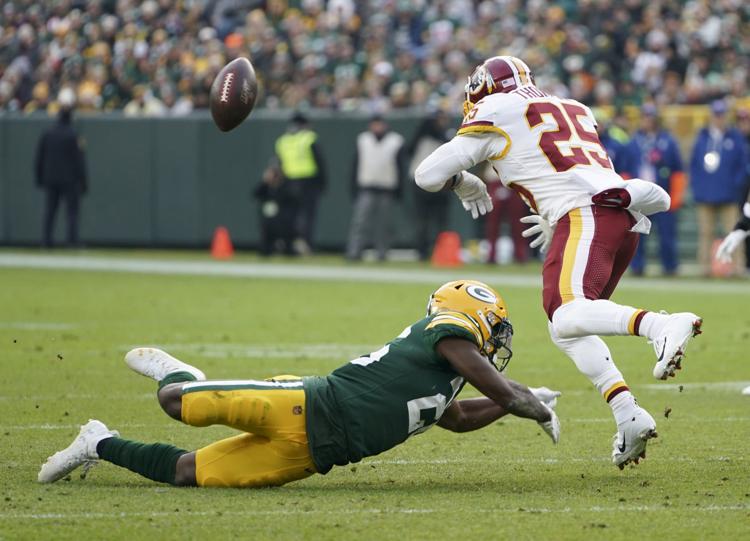 Packers 20, Redskins 15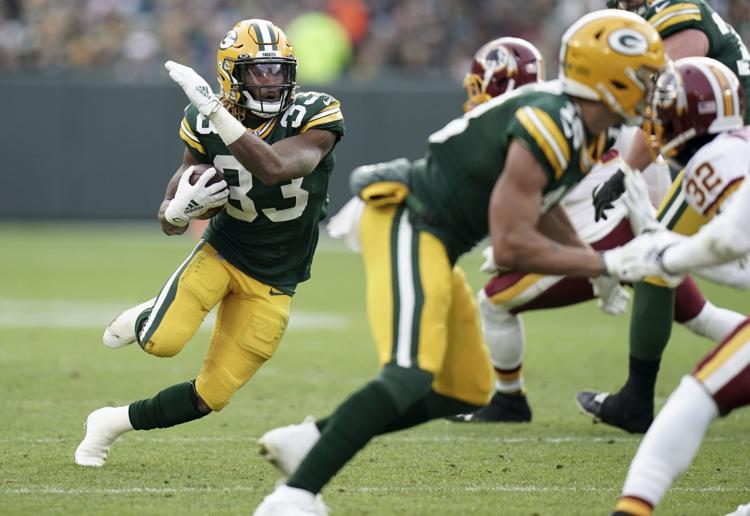 Packers 20, Redskins 15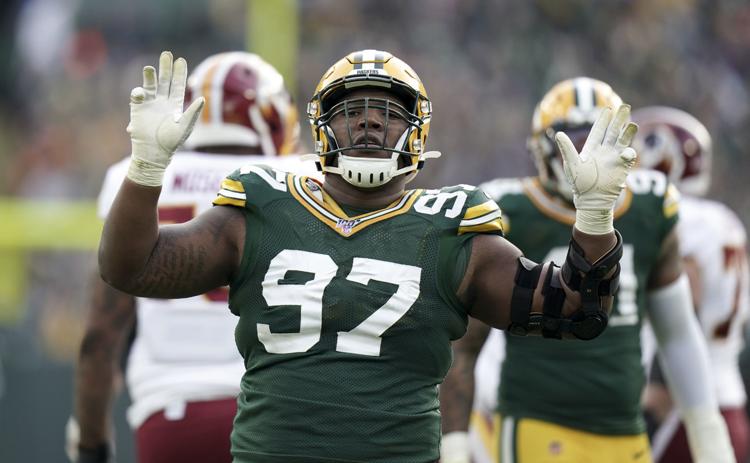 Packers 20, Redskins 15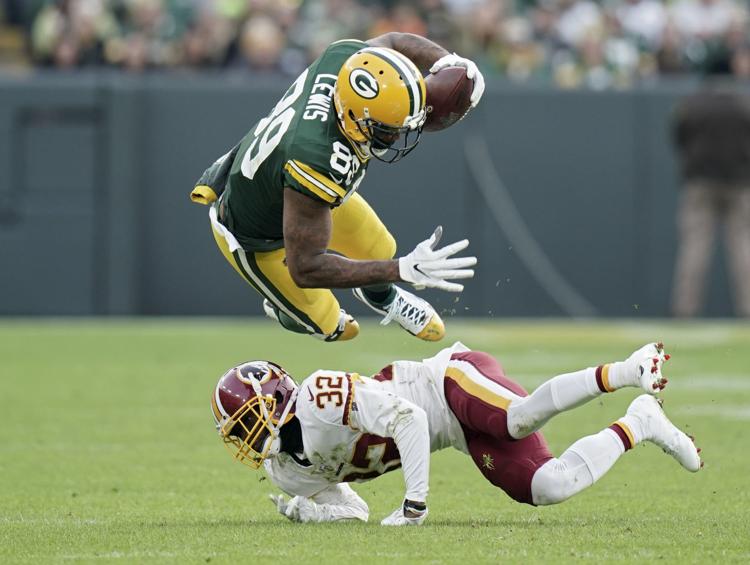 Packers 20, Redskins 15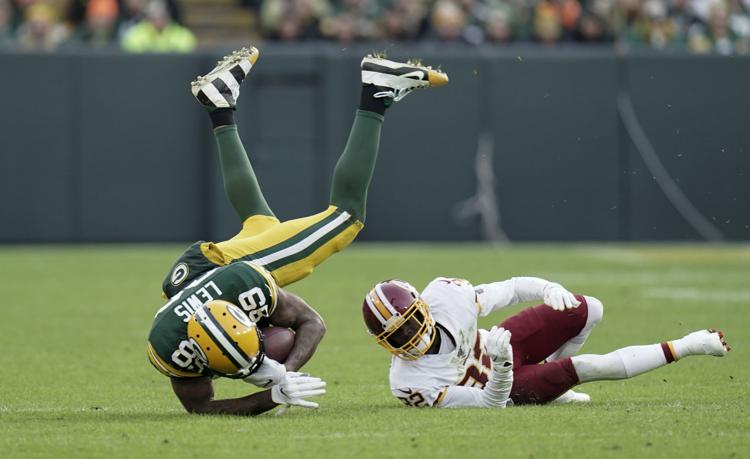 Packers 20, Redskins 15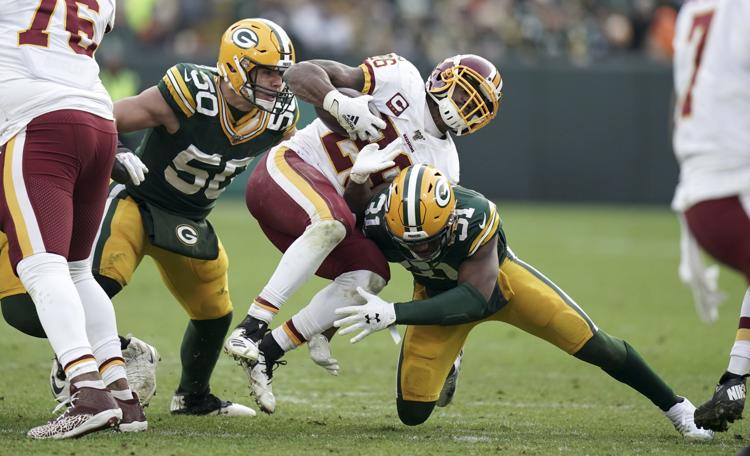 Packers 20, Redskins 15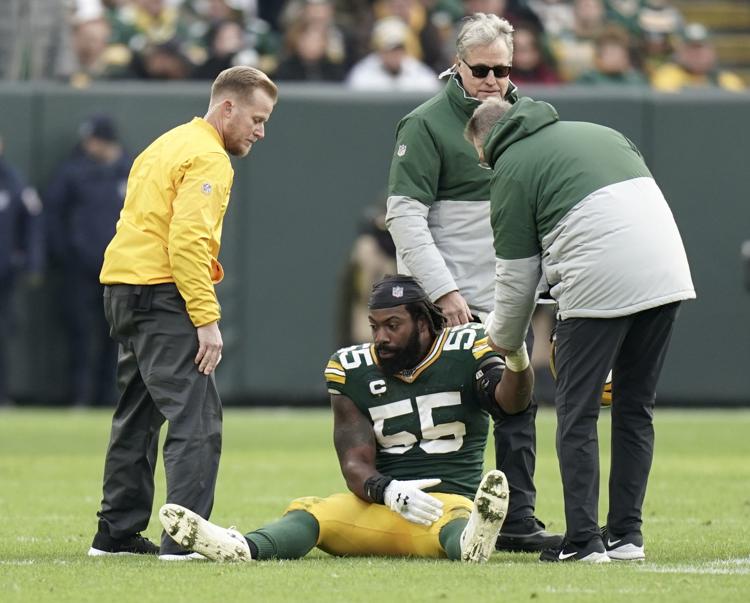 Packers 20, Redskins 15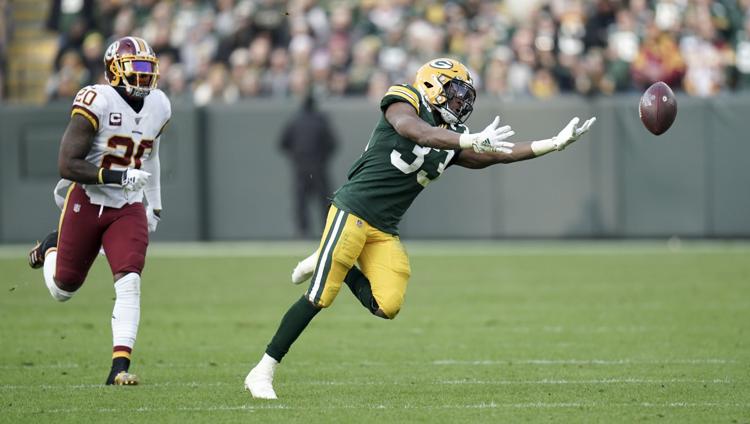 Packers 20, Redskins 15