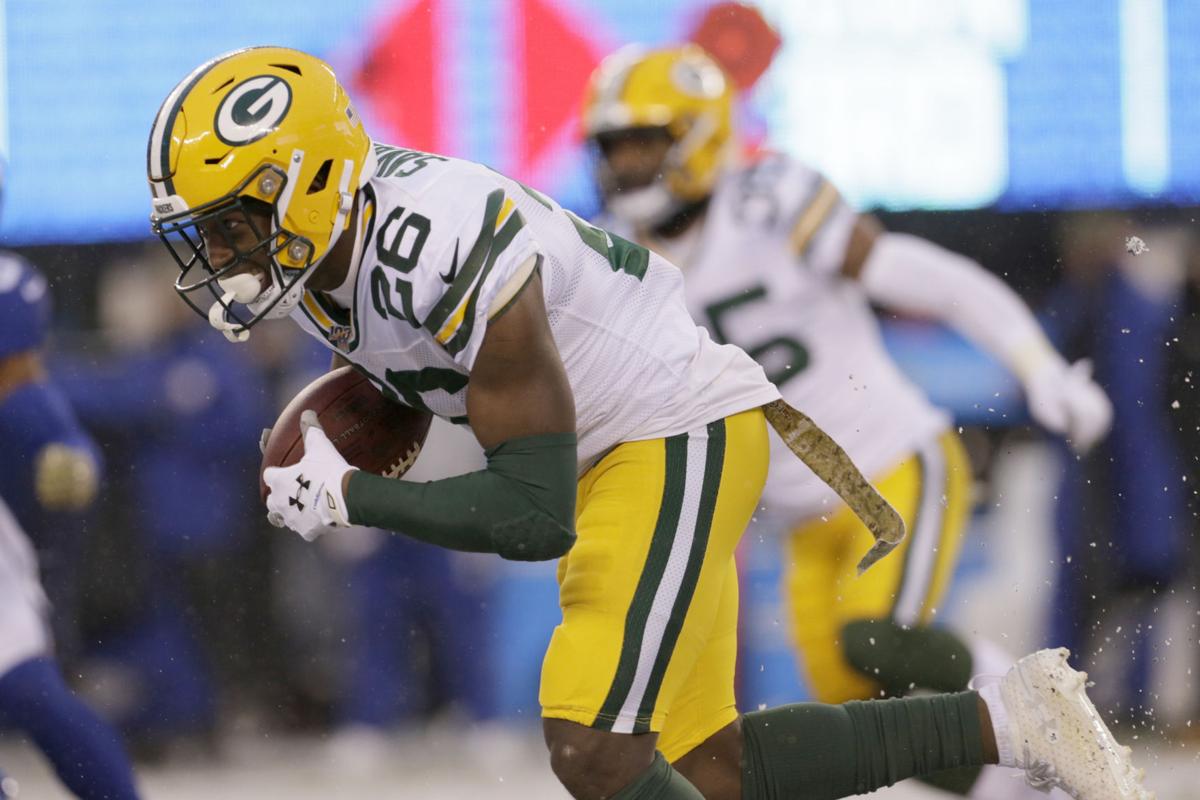 GREEN BAY — Eyebrows literally raised, Darnell Savage seemed genuinely surprised by what he heard Wednesday.
The Green Bay Packers rookie safety had just been told that Washington Redskins running back Darrius Guice had alleged that Savage's low tackle on him during the Packers' 20-15 victory on Sunday had been a "cheap shot."
"He said that?" Savage replied.
Guice, who suffered a sprained left MCL as a result of Savage's hit at the end of his 23-yard run, has dealt with knee injuries throughout his brief NFL career. He missed all of his rookie season last year with a torn left ACL that he suffered in preseason, then missed eight games this year after suffering a torn meniscus in his right knee during the Redskins' season-opening loss at Philadelphia.
You have free articles remaining.
Guice was coming off a 10-carry, 129-yard performance against Carolina last week and had carried five times for 42 yards at the time of Savage's tackle. The Redskins placed Guice on season-ending injured reserve Tuesday.
Perhaps in frustration at his bad injury luck, Guice replied on Twitter to another user who'd posted a photo sequence of the tackle. "I think it was a cheap shot!!" Guice tweeted. "He knows the history of my knee injuries and went straight at them …"
The first Savage had heard of Guice's claim — Guice later deleted his tweet, after it began trending and drew the attention of media and players alike on Tuesday — was when it came up at his locker after practice Wednesday.
"I didn't even know about that. I try to stay off all the social media stuff," Savage said. After being shown a screen shot of Guice's post, Savage said, "I'm not a dirty player. In my career, I've never done anything to hurt somebody. It's unfortunate that it happened. I actually told a couple of my teammates, 'I hope he's good' after the play happened. If he feels that way, it is what it is."
Savage seemed genuinely bothered by Guice's claim and pointed out that the NFL's targeting rules make it difficult for safeties to take opposing ball-carriers down because they're afraid of committing a costly penalty. In real time, the play certainly didn't appear to be dirty.
"It's tough, it's definitely tough. We're put in a bind with that," Savage said of the rules. "You've got to make do."