For the eleventh season in a row, the Beaver Dam prep girls basketball team is a WIAA Division 2 regional champion.
And like the top-seeded Golden Beavers have done so often over the last four seasons, they blew their opponents out of the water. This time, it was a 72-43 shellacking over fifth-seeded Whitefish Bay in front of a full house at Beaver Dam High School.
"It's playoff time, so every game means a little more," Beaver Dam junior Maty Wilke said. "Tonight being the seniors' last night playing in front of the home crowd, I think everyone had a little more energy. I think it was a great team win and everyone on our team found each other. We're playing great team basketball."
Three-time defending state champion Beaver Dam will now play second-seeded Slinger on Thursday in the sectional semifinals at Watertown High School, with the winner advancing to face either top-seeded Green Bay Notre Dame or second-seeded Pulaski in Saturday's sectional championship game at Ashwaubenon High School.
Wilke, who finished with a game-high 16 points, said the Golden Beavers (21-3) aren't looking any farther than the next day's practice.
"We're just focusing on us, then just tweaking everything and making sure that we're prepared for whoever we play," she said. "I know it's going to be a great team. But it's just focusing on us and being prepared the best we can."
With the victory, Beaver Dam — ranked second in D2 according to both the WisSports.net coaches poll and the Associated Press poll — is now four more wins away from becoming the first team in state history, in any division, to win four straight state titles. Milwaukee Washington (from 1994-96), Cuba City (2005-06), Flambeau (2006-08) and Milwaukee Vincent (2007-09) all join the Golden Beavers in having won three straight.
If the Golden Beavers play like they did in the first half of Saturday's game against the Blue Dukes (12-12), they will be hard to stop in sectionals. Wilke scored 14 of her points before hafltime while junior Paige Hodgson had 11 of her 15 total points before the break and junior Natalie Jens had nine of her 11 points to help the Golden Beavers build a 47-10 lead over the first 18 minutes.
The defense by the Golden Beavers was outstanding, helping the offense go on a 20-3 run over the in the final 10 minutes to blow the game wide open.
"Jada (Donaldson) obviously did a great job on their point guard," Wilke said. "I think because of Jada and our team defense — she makes our team go. Our defense was great today."
Donaldson finished with five points, four deflections, four assists and three steals. Wilke led the team with 11 deflections, six steals and seven assists and she also had one block.
"Maty is a great basketball player," Beaver Dam coach Tim Chase said. "She does everything we need her to do on both ends of the court. She defended well."
Jens finished with four rebounds, four deflections, three assists and three steals. Hodgson, who had another remarkable night scoring, led with seven rebounds and also had a block and a steal.
"Paige is a great player," Chase said. "That's what we expect for her to do. We expect those kinds of things from her. Hopefully she'll keep on doing that the rest of the year."
While the first half was to Chase's liking, he did say Beaver Dam needs to be better from start to finish as the Golden Beavers allowed 33 points after halftime.
Senior Elena Deslongchamps led the Blue Dukes with 10 points and was complemented by Allie Swietlik's seven points.
"The first half tonight was excellent," Chase said. "We did exactly what we needed to do. We got a little sloppy in the second half, which we will have to fix some things as we move forward into the sectionals.
"We've got to take shots when we've got shots. We need to make sure we are doing what we need to be doing defensively. It's just a lot of little things. A lot of it is just our consistency."
Even though the defense gave up a lot of points in the second half, the Blue Dukes never got to within 30 points the entire second half.
"We just have to play the whole game," Wilke said. "No matter what the score is, we've just got to play Beaver Dam basketball. I think with coming out into the second half, it wasn't as good as we wanted to play. We knew that.
"There's always something to take away from the game and we're just going to keep getting better for next week."
Avery Stonewall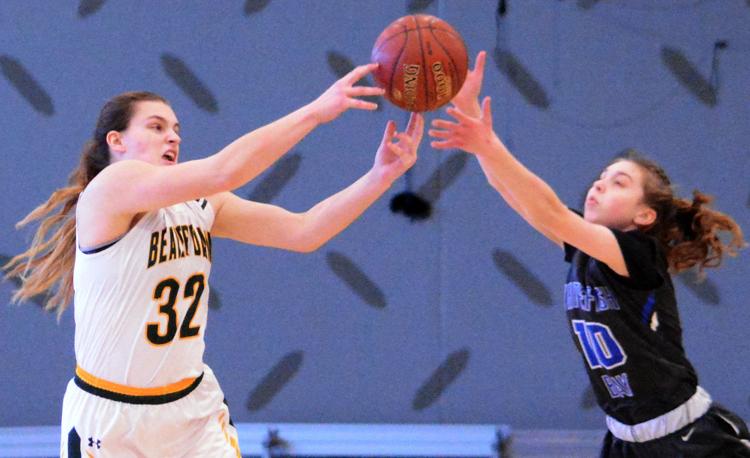 Jada Donaldson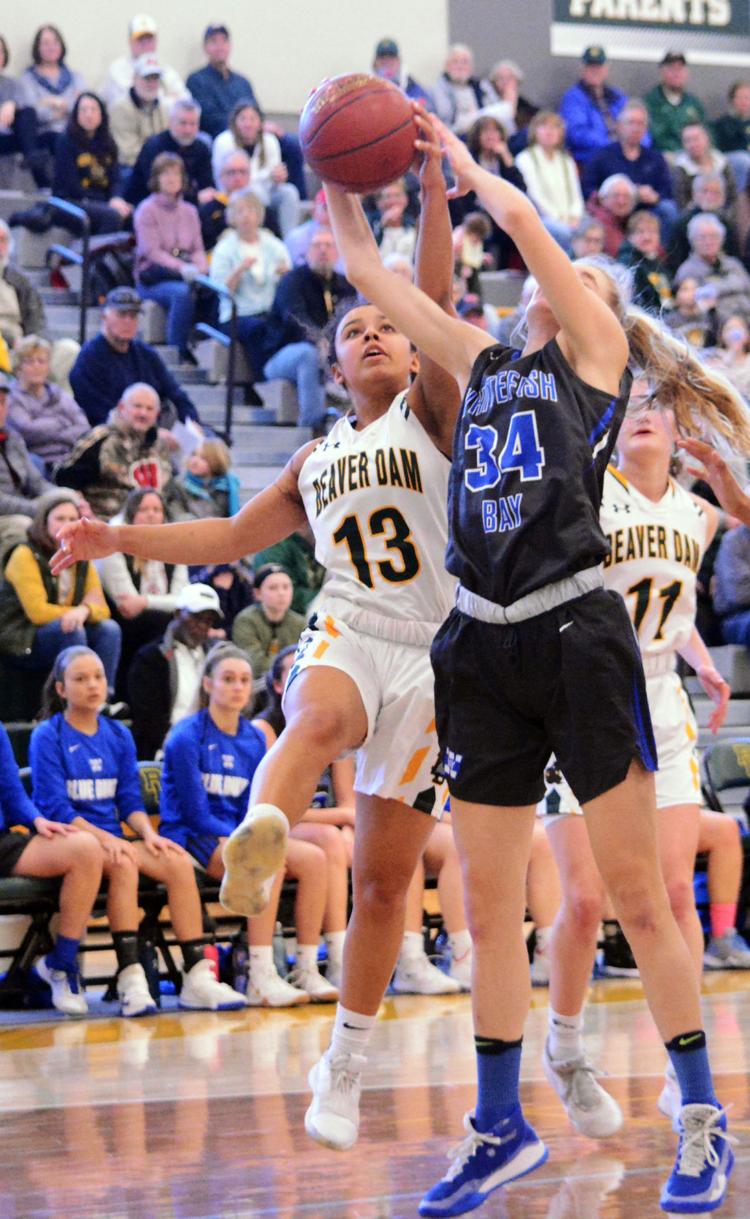 Natalie Jens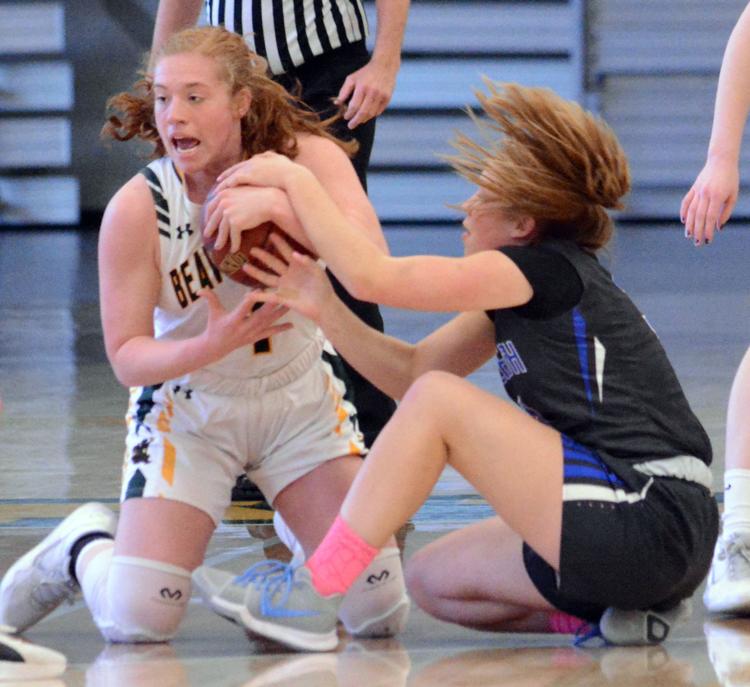 Maty Wilke.jpg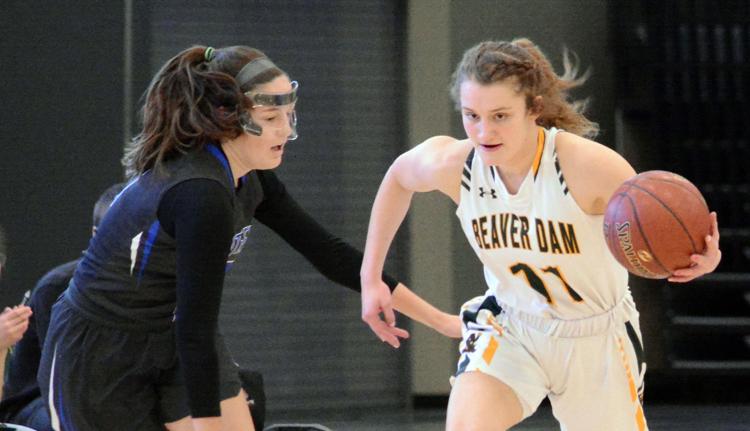 Maty Wilke 2.jpg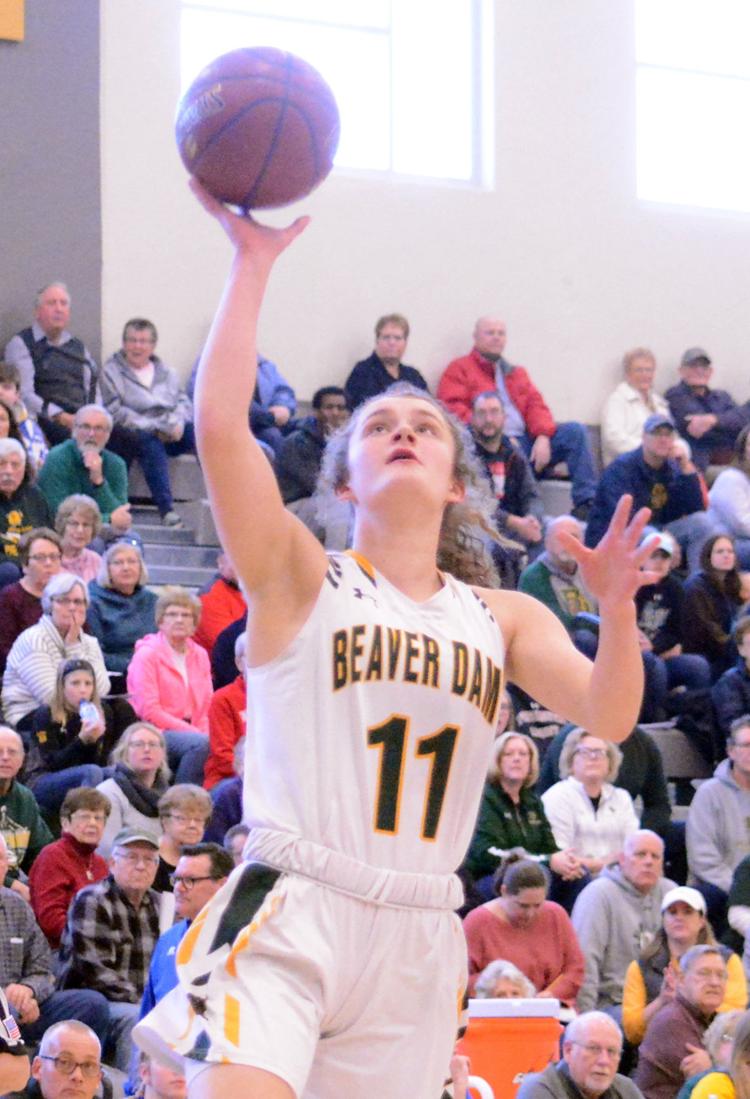 Carley Burchardt.jpg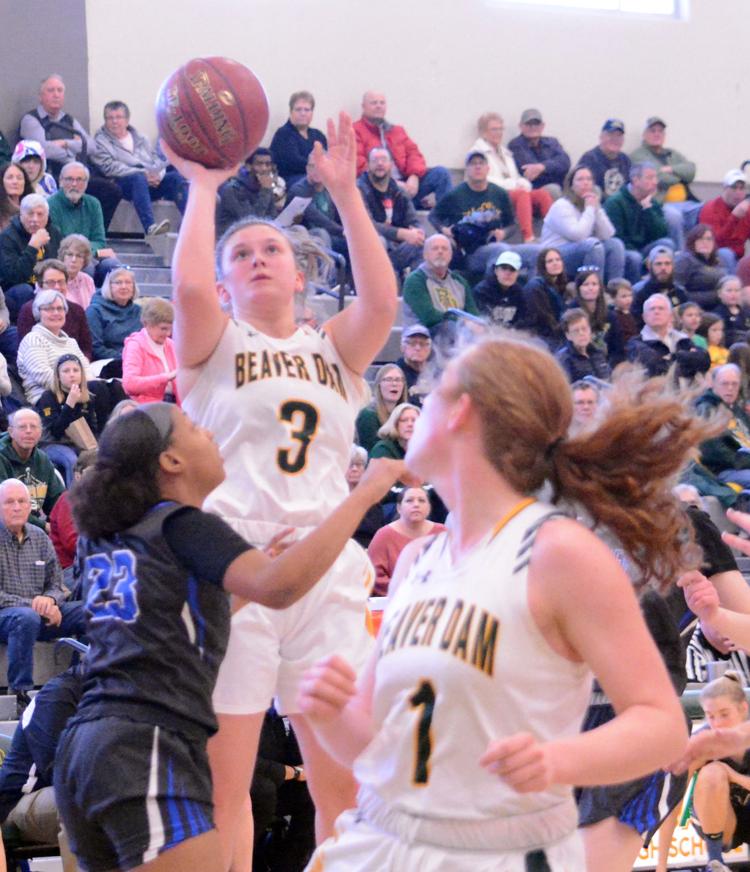 Avery Stonewall 2.jpg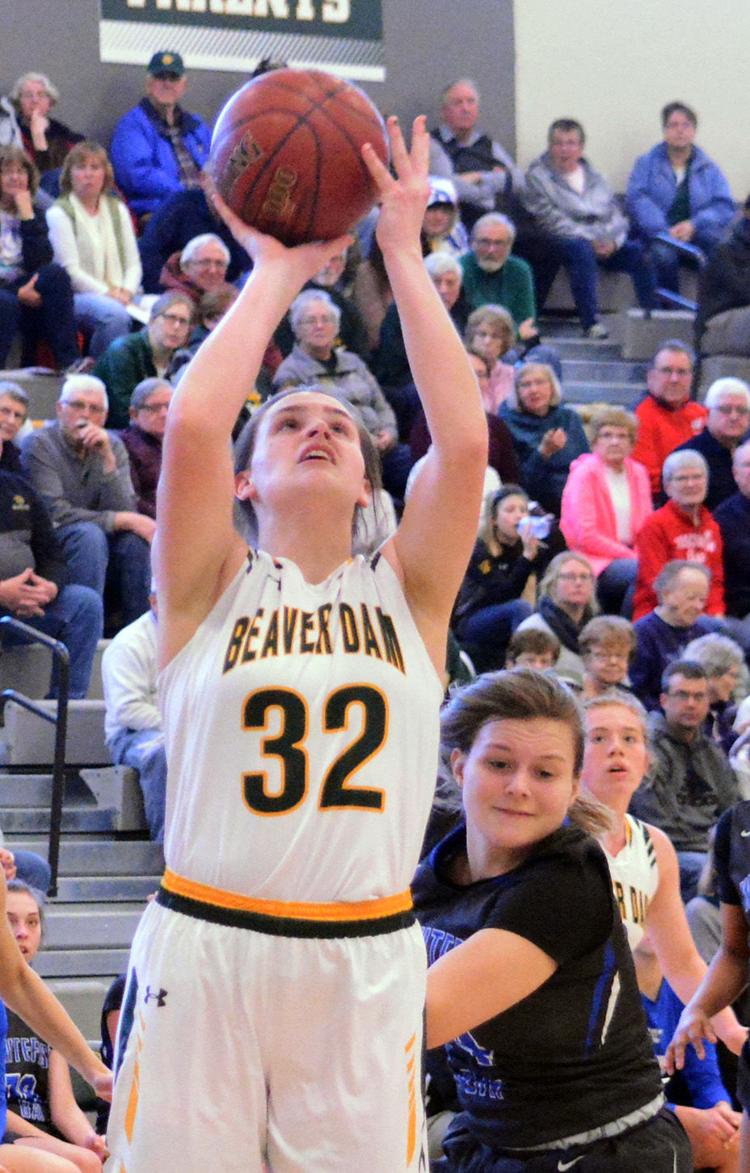 Benny the Beaver.jpg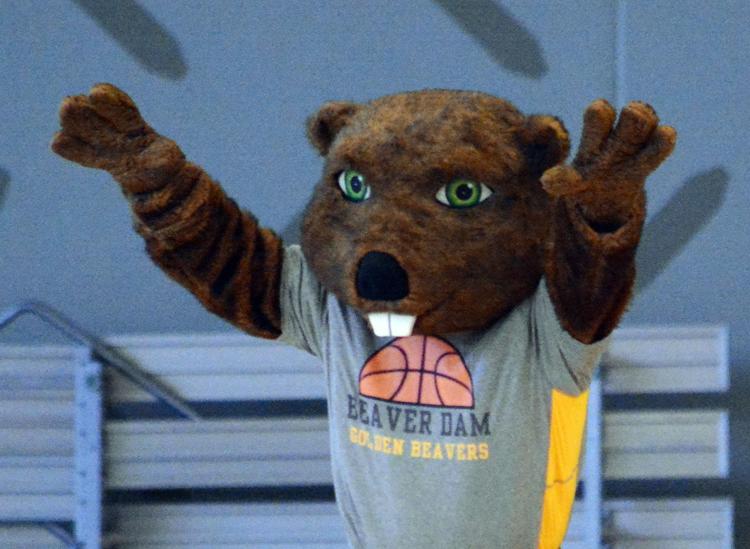 Benny with Dr Pepper.jpg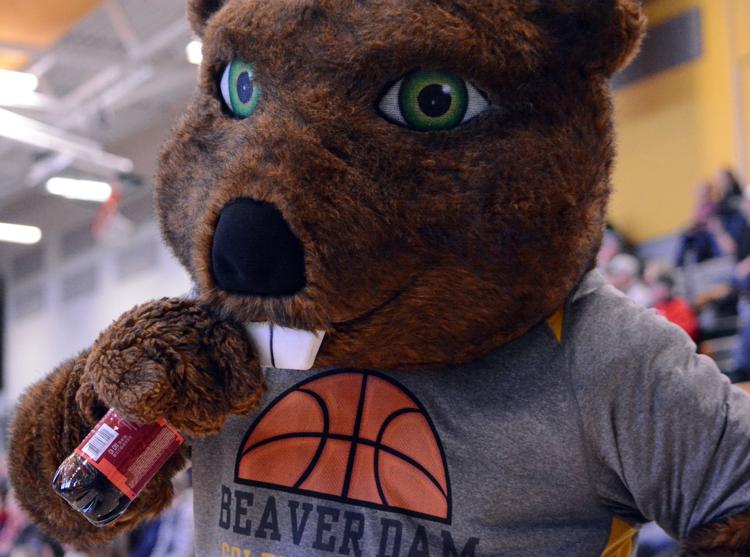 Jada Donaldson 2.jpg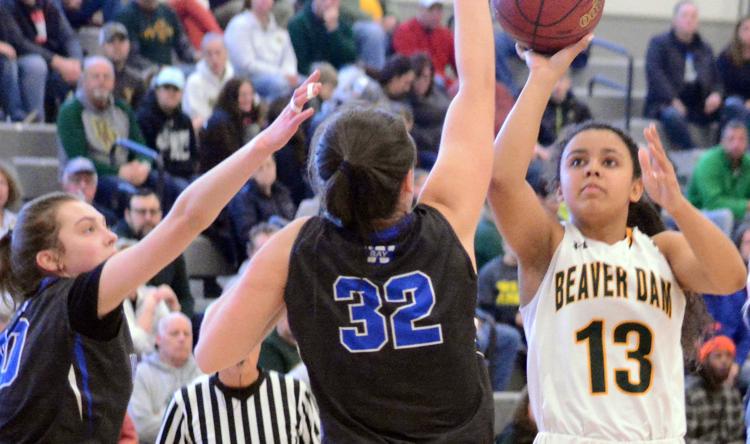 Anna Streblow.jpg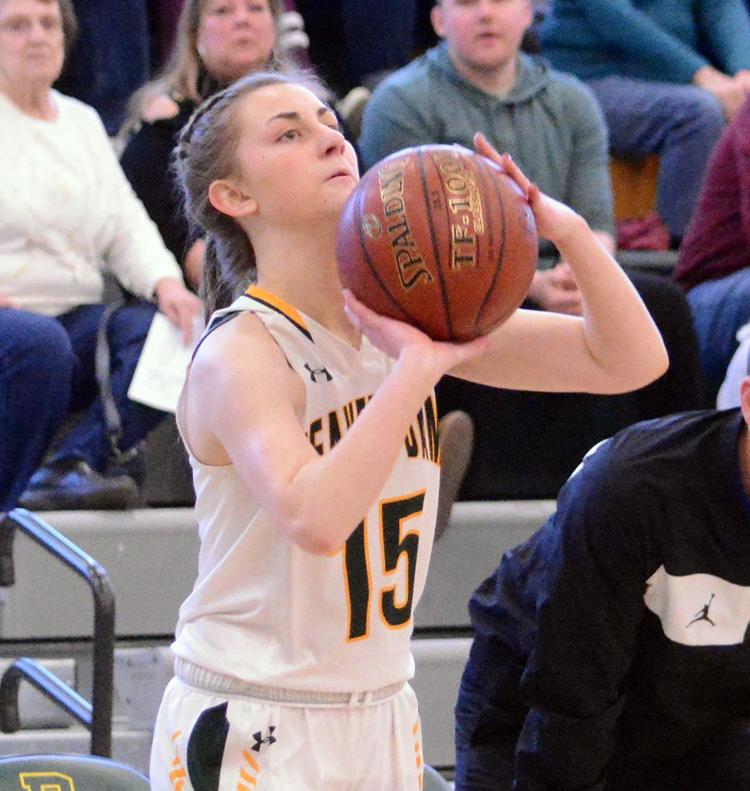 Tim Chase.jpg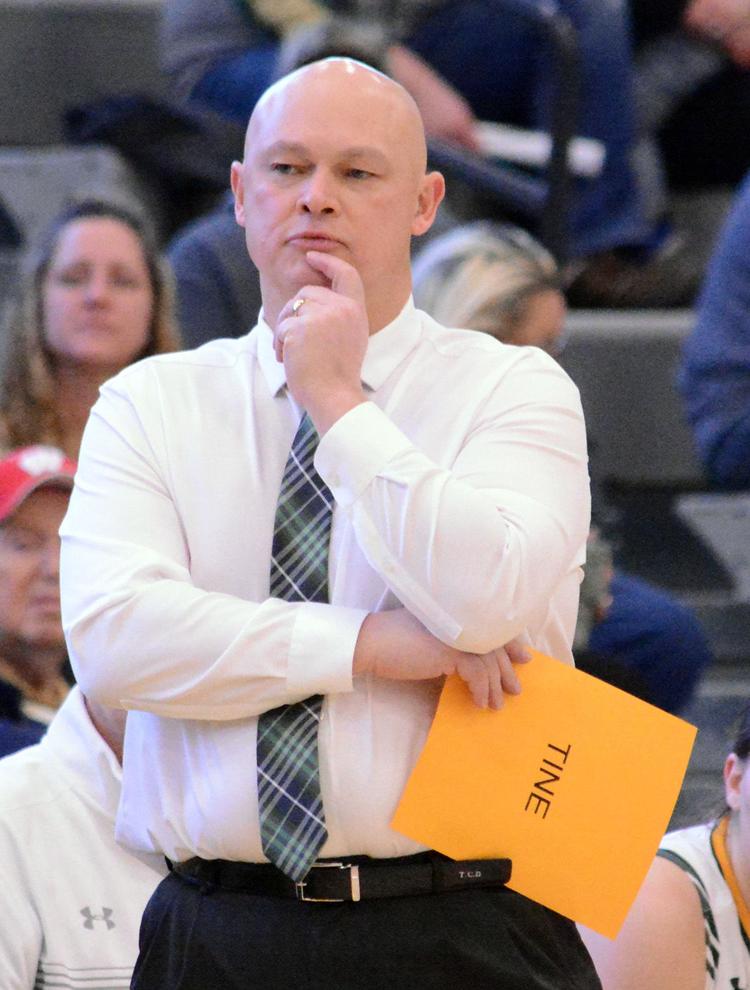 Jada Donaldson 3.jpg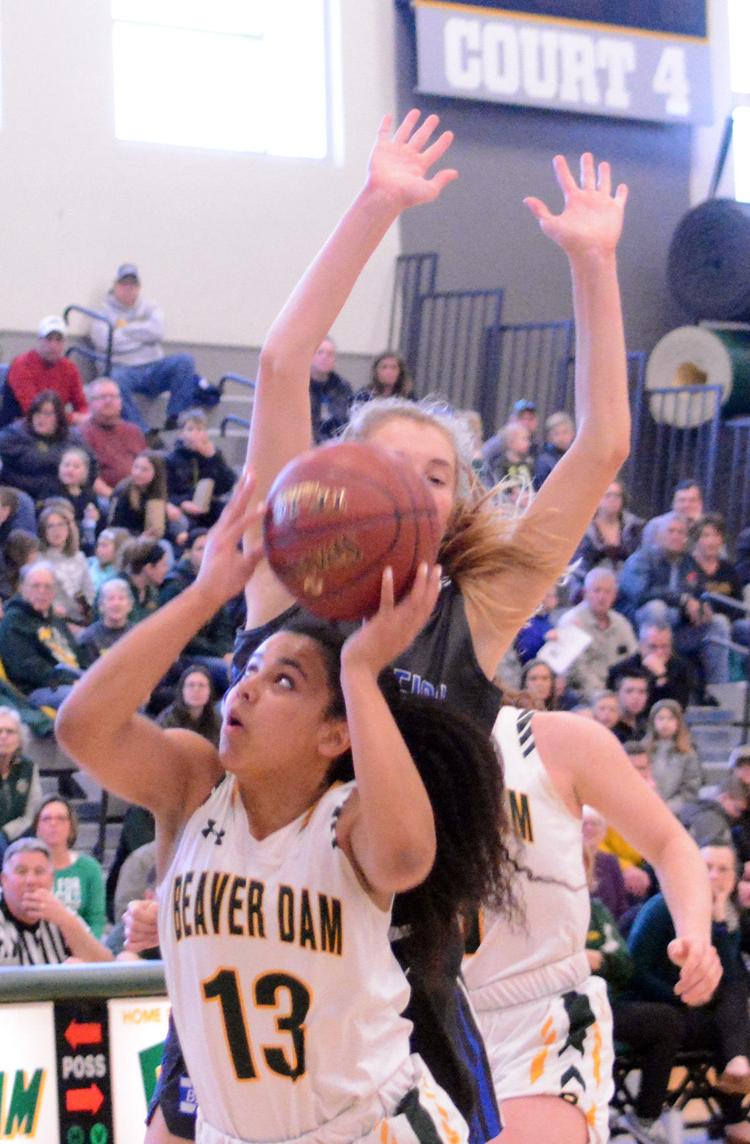 Paige Hodgson.jpg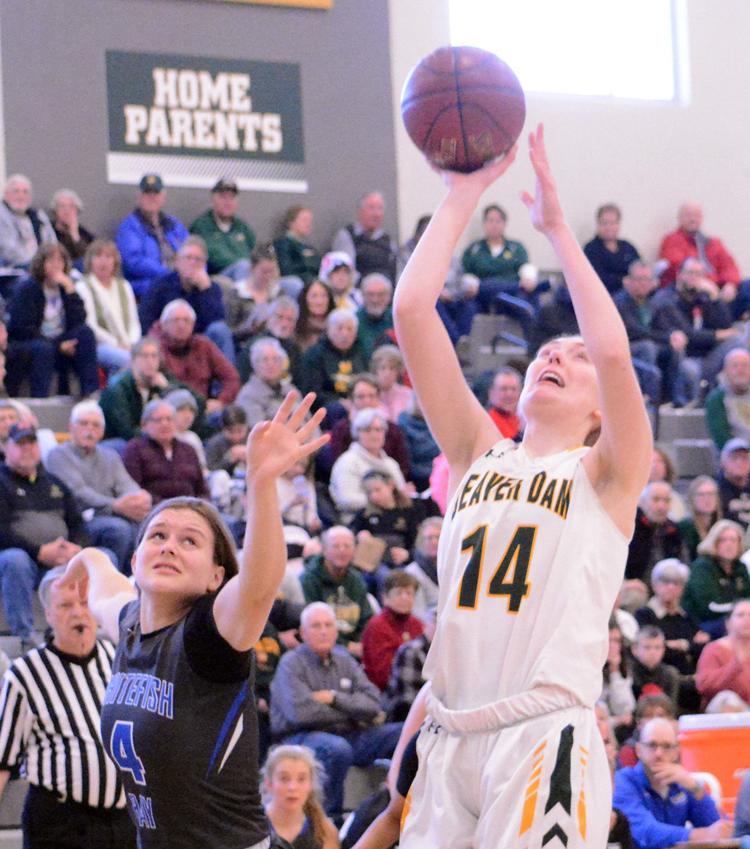 Maty Wilke 3.jpg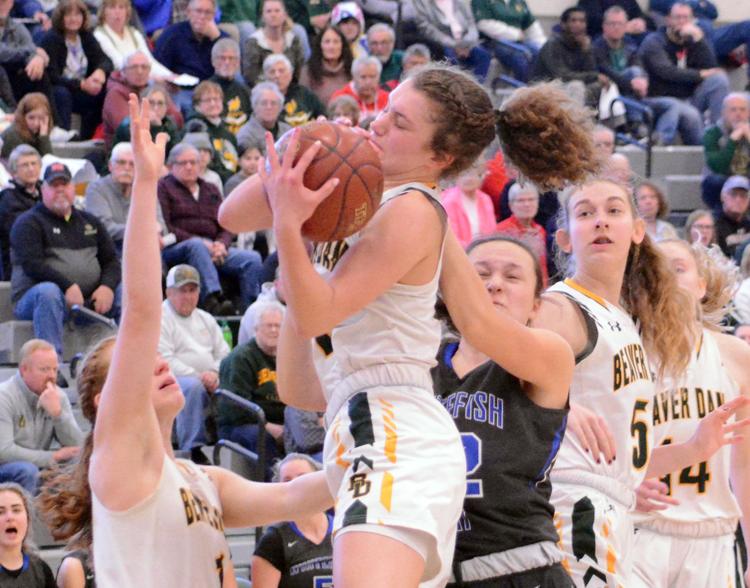 Technical foul.jpg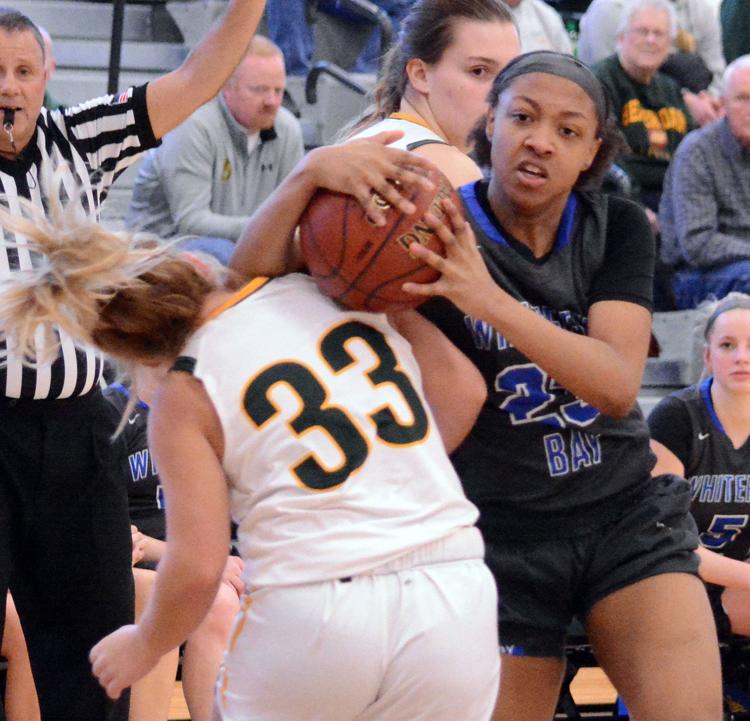 Grace Madeiros.jpg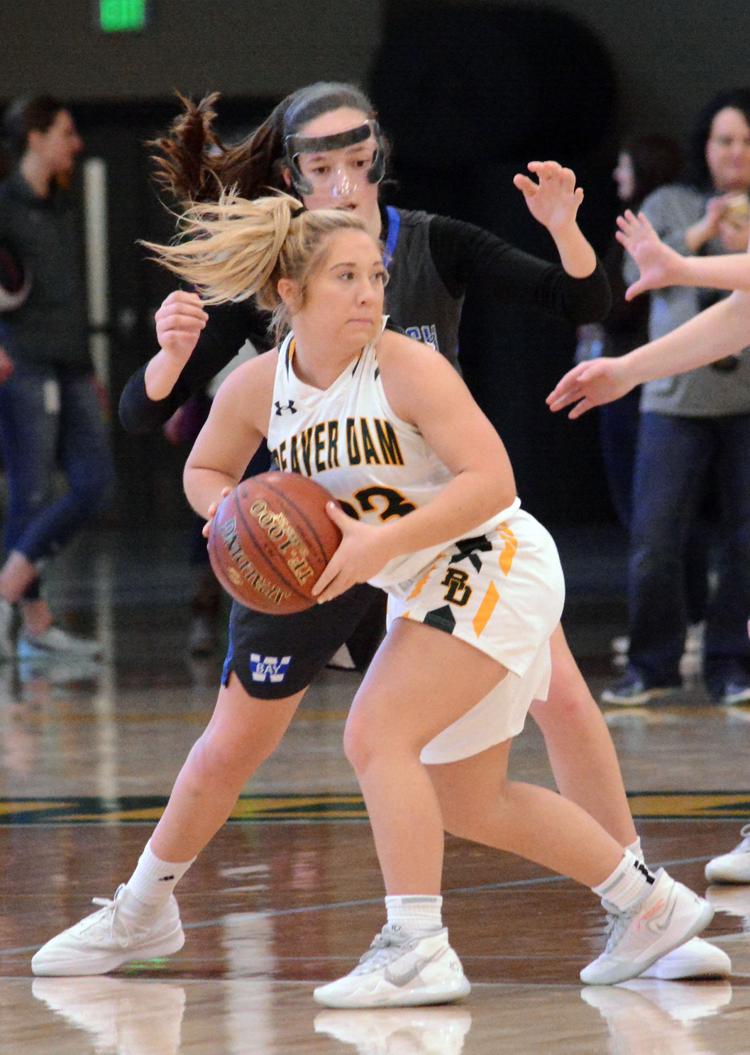 BEAVER DAM 72, WHITEFISH BAY 43
WHITEFISH BAY (43) - (fgm ftm-fta pts) Gretchen Stock 2 0-0 4, Zoe Behrendt 2 2-4 6, Megan Niemoeller 0 1-2 1, Elena Deslongchamps 2 4-4 10, Gracie Gottleib 1 0-0 2, Emeria McPherson 2 1-1 6, Abbey Yarbrough 1 0-0 3, Allie Swietlik3 1-1 7, Sophia Simenz 1 2-2 4. Totals 14 11-14 43.
BEAVER DAM (72) - (fgm ftm-fta pts) Natalie Jens 4 2-2 11, Carley Burchardt 2 0-0 6, Kylie Wittnebel 3 2-2 8, Maty Wilke 7 0-0 16, Emma Wendt 0 1-2 1, Jada Donaldson 2 1-2 5, Paige Hodgson 6 2-2 15, Paige Yagodinski 2 0-0 4, Leila Ashley 0 1-2 1, Avery Stonewall 1 0-0 2, Grace Madeiros 0 3-5 3. Totals 27 12-17 72.
3-pointers: WB 4 (Elena Deslongchamps 2, Emeria McPherson 1, Abbey Yarbrough 1), BD 6 (Natalie Jens 1, Carley Burchardt 2, Maty Wilke 2, Paige Hodgson 1). Total fouls: WB 12, BD 14. Fouled out: none. Technical fouls: WB – Emeria McPherson.
Follow Mark McMullen on Twitter @mmcmull2 or contact him at 920-356-6754.
Get in the game with our Prep Sports Newsletter
Sent weekly directly to your inbox!