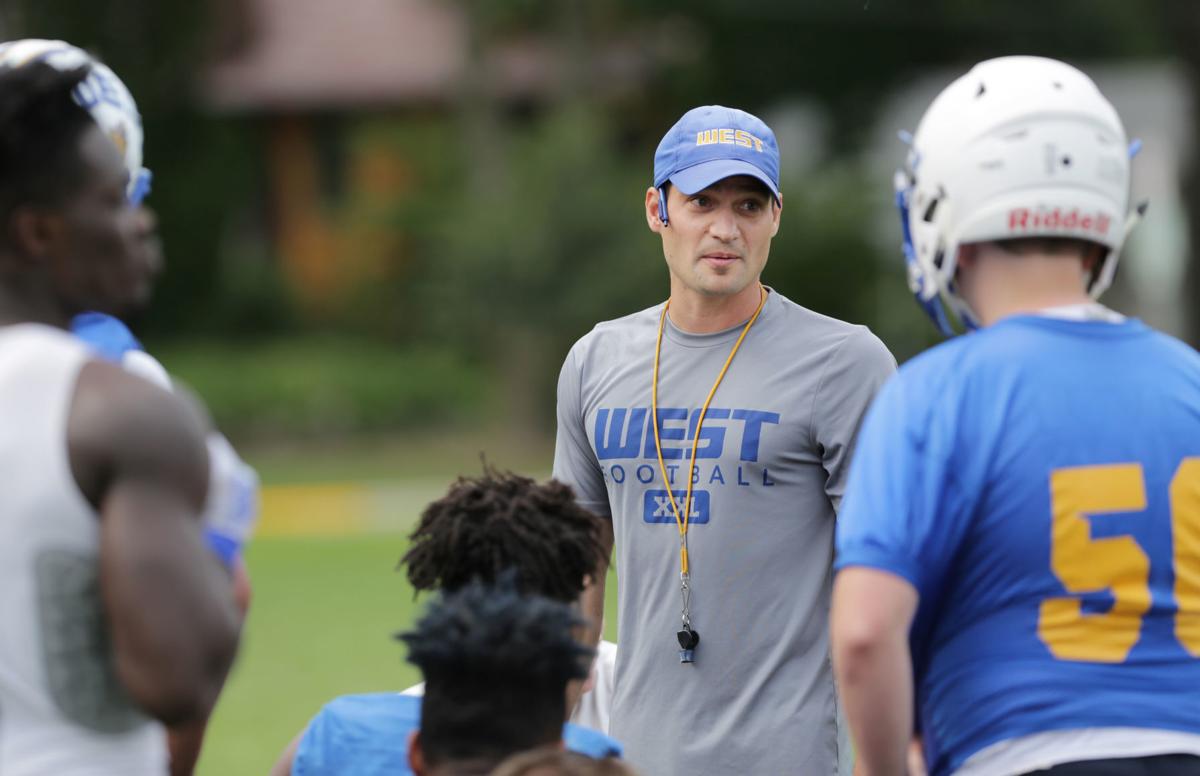 The Madison Metropolitan School District will announce its athletics plans within the next week for sports, including football, in the alternate fall season in the spring.
However, rescheduling plans about football already are being worked on by other Big Eight Conference coaches who aren't expecting Madison East, Madison La Follette, Madison Memorial and Madison West to play football this spring.
And Madison West football coach Brad Murphy said Wednesday night that if the Madison public schools don't play a WIAA football season in the spring, he is organizing a club team for players from West, East, La Follette and Memorial.
"We have to give our kids an opportunity to play," Murphy said, adding: "We most likely will end up doing this if MMSD doesn't allow them to play. We want to afford them the right to play through a club team and allow the seniors to have a season. I've been with them since they were in sixth grade. I have to give them that opportunity. I'm going to make sure to give it to them."
Murphy, understanding that his job as Regents' coach will be at risk, said the team would be called the Madison West club football team and could have a maximum roster of 50 or 60 players, likely seniors and juniors from the four Madison schools. He said 18-20 Madison West students have demonstrated interest and about 45 in all so far.
He has been seeking opponents and looking into fields for practice and games, inside and outside Dane County.
Middleton football coach Jason Pertzborn and Sun Prairie football coach Brian Kaminski tweeted Wednesday they were seeking games for weeks four through seven of the spring season. The WIAA added the alternate fall season in the spring for state schools that couldn't compete in the fall sports due to school board decisions and county health orders in response to the COVID-19 pandemic.
Those tweets were an indication Big Eight Conference schools Middleton, Sun Prairie, Verona and Beloit Memorial planned to play each other in football this spring but needed to seek other games because the Madison schools weren't playing football.
Asked about that development, Madison Memorial athletic director Jeremy Schlitz said Wednesday: "That decision hasn't been made yet in terms of what our school model would be."
Schlitz, who's also the Madison school district athletic director, said he expects an announcement about co-curricular events and athletics will be made by the end of this week or the middle of next week.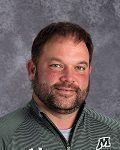 The Madison public schools have been offering virtual opportunities in sports since last March, but no in-person practices or competitions. And with the school district continuing with virtual learning at the high school level, in-person activities aren't on the horizon right now, which decreases the available time provided by the alternate season, 
Indoor sports remain virtual at this time, as the district prepares its facilities to open. Schlitz said girls swimming with virtual instruction has begun in the district and girls volleyball with virtual instruction is scheduled to start next week.
Schlitz said the district will continue to follow CDC guidelines and Public Health Madison & Dane County health and gathering orders and track health metrics.
He said the district has a range of options for alternate fall and spring sports, including meeting virtually, allowing small-group practices, permitting medium-sized or larger-sized practices, or allowing unrestricted competitions. Those options also include 15 out-of-season contact days through the end of the school year if the district doesn't return to in-person activities during the WIAA calendar year.
"We are ready when it's the right time," Schlitz said.
WIAA football practices can begin March 8. Schlitz, whose colleagues in the conference are aware of the Madison district's timeline, said he expects the Big Eight Conference athletic directors' meeting March 3 to shed light on the alternate fall schedules and competitions.
Murphy said the club football team has been opened up to the four Madison public schools. He said he believes it is an equity issue because the other schools in Dane County are playing, but the Madison public schools aren't.
"This is an equity issue we plan to address," he wrote in an email Wednesday night after an earlier phone interview. "We have a lot of at-risk kids in our program and we want to make sure we do everything possible to give them the support they need."
He also cited mental-health reasons for wanting the students to play.
Murphy said he plans to be the coach and will organize the schedule.
Coaches of school teams aren't permitted to coach such club teams. Murphy said he likely will be let go as Madison West's coach if he coaches this club team, but said, "For me, I have to do it for these kids."
He said he reached out to parents and about 20 parents are paying for helmets and shoulder pads for their student-athletes and potentially for others through sponsorships. Fundraisers also will be held, including if the team needs to rent a field, he said.
He said uniforms not affiliated with the Madison schools will be ordered through the Wisconsin Army National Guard's support.
Murphy said he has two games lined up, including one at Janesville Parker. If scheduling games becomes difficult, he believes the team could serve as a replacement for a COVID-19 cancellation. He said he has reached out and hopes other Big Eight schools would want to play this club team, but isn't sure that will occur.
With a smaller roster, he believes the team will be able to practice in the county.
Players and their parents would need to sign a waiver for the students to play. He said he wants to make it as safe as possible (COVID-19, injuries) and plans to have an athletic trainer available.
Field conditions for WIAA or a club team like this could be problematic in the weather of March and April. Dane County schools also likely will have to look outside the county for sites unless the health and gathering orders become less restrictive.
Football-only conference realignment update
Baraboo and Reedsburg have opposed the WIAA football-only conference realignment that would move the two schools to the Mississippi Valley Conference. The Baraboo school board has said it will fight the move.
Schlitz and Lance Bagstad are the co-chairs of the WIAA conference realignment task force.
The football-only realignment plan goes before the WIAA Board of Control at its March 5 meeting and Schlitz and Bagstad are scheduled to attend to be available to answer the Board of Control's questions.
Any appeals are expected to be addressed at that meeting.
The Board of Control can approve the state plan, deny it or send it back to the task force for further review, Schlitz said. In the last case, it then would return to the Board of Control for possible approval in April.