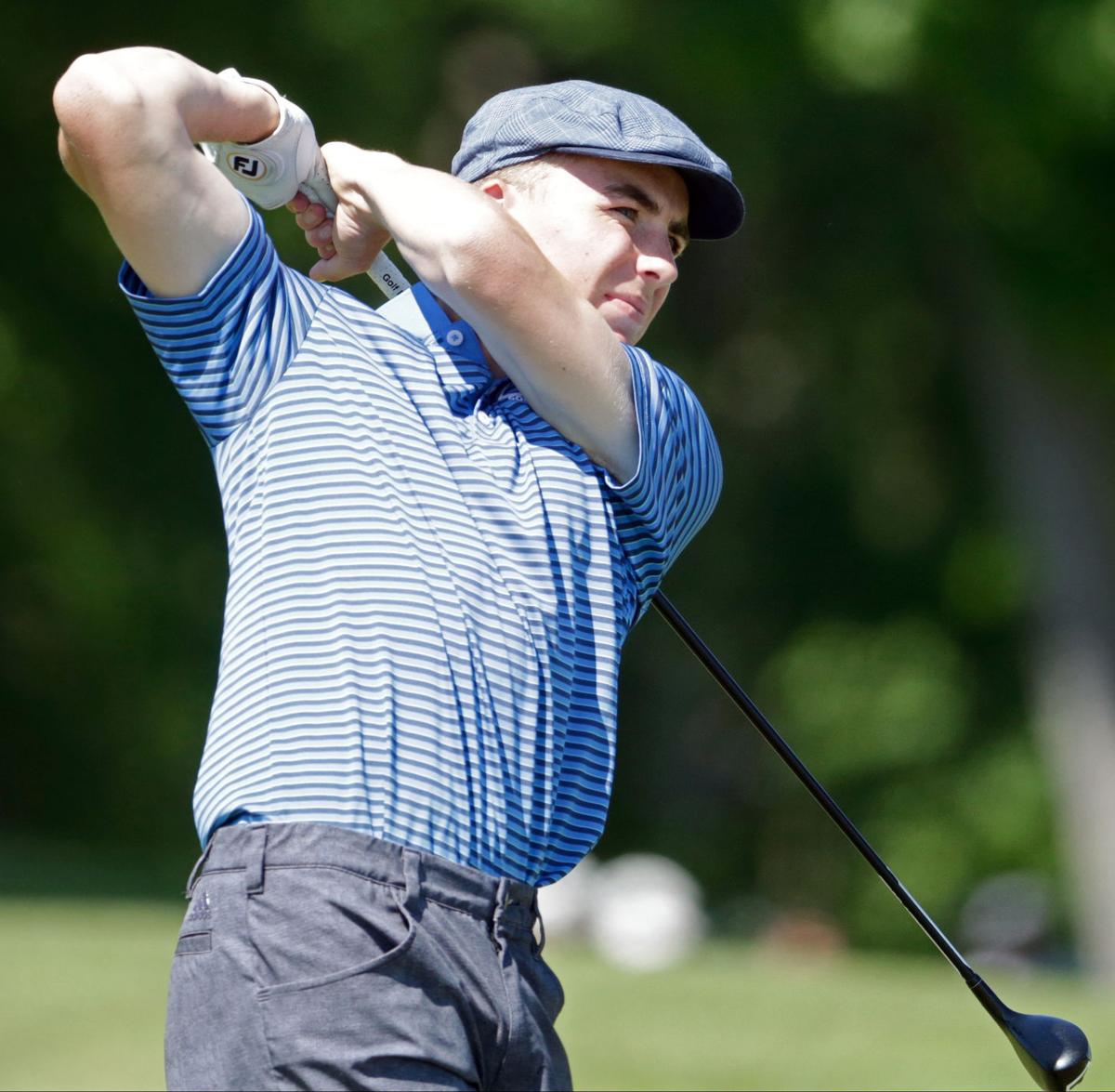 Golf is a risk-vs.-reward sport. And Lakeside Lutheran junior Lukas Heckmann relishes the dicey shot more than his senior brother, Isaac.
Though he'll be playing on his own this time around, Lukas Heckmann is poised to do whatever it takes to make his second trip to the WIAA state golf tournament a success on Monday and Tuesday at University Ridge Golf Course.
Lukas Heckmann shot a 1-over par 72 in last week's Division 2 sectional at Platteville Country Club to claim medalist honors and secure his place in the state meet.
But Isaac, a senior, shot 90 and failed to move on, as Lakeside's team total of 354 also missed the qualifying cut line.
In the regional the week before, Lukas shot a 4-over 76 and Isaac had a 5-over par 77, Once again, the brothers showed how much they love attempting to one-up each another by producing a lower score.
"In our conference meets, we are normally trying to get a better score than the other person. It is pretty competitive at times," Isaac Heckmann said during the regular season.
Lukas shot even-par 71 to claim medalist honors in the Capitol Conference tournament on May 16 at The Oaks Golf Course. Isaac recorded a 73 to tie for second as the Warriors team totaled 323 to edge Lodi by two strokes atop the conference team race.
Lukas Heckmann will begin state play Monday at 12:18 p.m. Monday on Hole No. 10, grouped with Matt Wagner of Marinette, John Birnbaum of Mosinee and Solomon Zarling of Jackson Kettle Moraine Lutheran.
Isaac and Lukas seized the opportunity to help their teammates improve — even during practice sessions moved indoors due to snow early in the season.
You have free articles remaining.
"Both are very good about helping teammates. …That's the biggest benefit they bring to our team," said second-year Lakeside coach Andrew Willems. "They're great teammates, teachers and students of the game."
Isaac and Lukas have the mentality to support and encourage their teammates on the course, regardless of the situation.
"My goal is to get my teammates playing with more confidence and as well as they can. (I want them to) have fun out there too, not just strictly business," said Isaac Heckmann, who will attend the University of Wisconsin in the fall.
Lukas Heckmann shot a two-day total of 5-over par 147 to win the 60-player American Junior Golf Association Preview Tournament held at Meadowbrook Country Club in Racine May 4-6.
Lukas's game plan is an aggressive one, as he relies on having the confidence to take on any hole location.
"I like going after the pin, seeing how many birdies I can make to shoot a low score. Sometimes it hurts me, but it's more fun playing that way," said Lukas Heckmann.
Despite their shared lineage, Isaac and Lukas have different personality characteristics.
"Isaac is a little more outgoing and more of a social guy. … Lukas is a little more introverted," Willems said. "When we warm up before a meet, Lukas is more off by himself trying to get focused and get his rhythm down for golf. Isaac will be with the rest of the team talking while he is (warming up)."
In the Division 2 state tournament last year, Isaac Heckmann shot a two-day total of 148 to finish in a tie for third place. Lukas Heckmann finished fifth with a score of 150.
And with his brother cheering him on, Lukas Heckmann will draw on that aggressive playing style — and past experience — to make birdies as he attempts to climb back onto the state tournament medals podium.