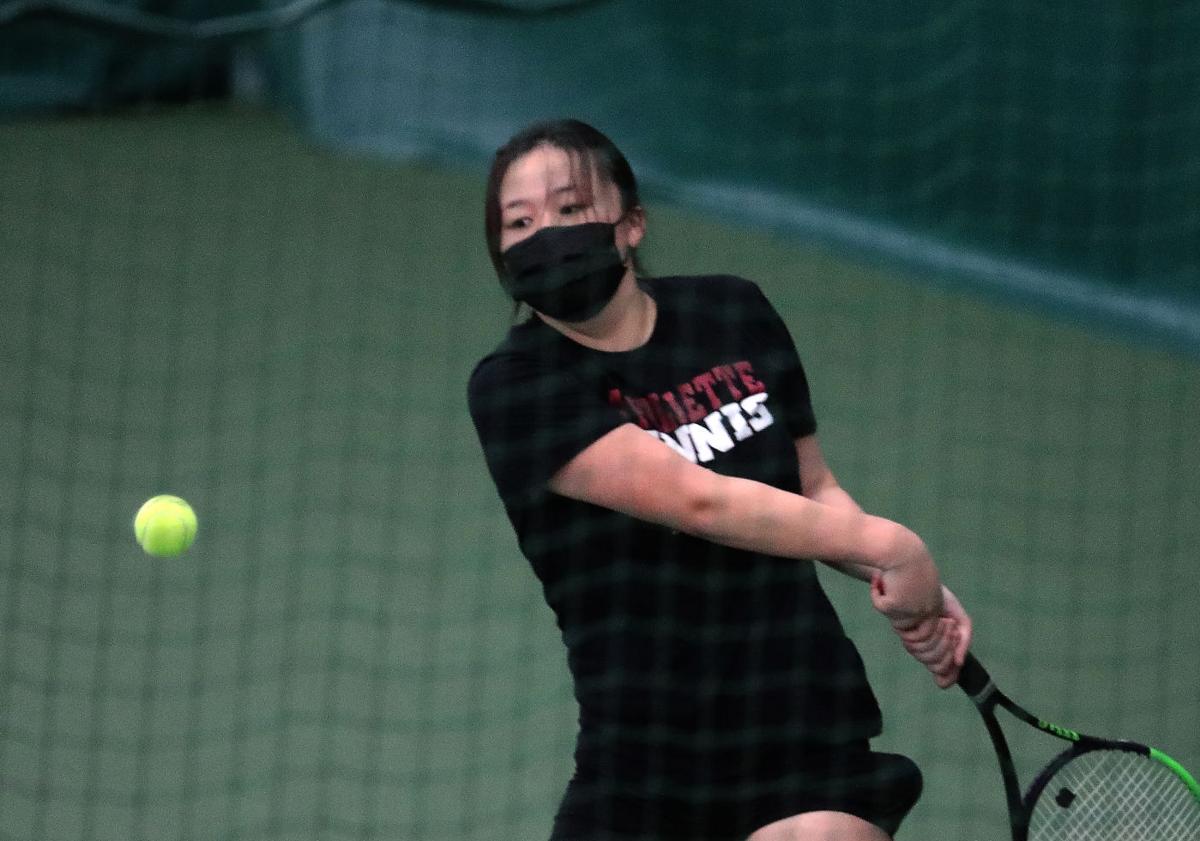 The Waunakee and Hartland Arrowhead girls golf teams engaged in a sizzling competition on a sweltering day Wednesday at The Meadows of Sixmile Creek in Waunakee.
How the results from that invitational turned out, plus other standout high school performances from the area Wednesday follow (based on reported results):
Stars of the night
Izzi Stricker, Waunakee, and Mya Nicholson, Janesville Craig: Stricker and Mya Nicholson each fired 4-over-par 76s, with Stricker the medalist based on a tiebreaker, at the Waunakee Invitational girls golf tournament at The Meadows of Sixmile Creek. The Waunakee White team was the team winner with 336, three strokes better than Arrowhead.
Kyle Main, Lakeside Lutheran: Main scored all four of host Lakeside Lutheran's goals in a 4-1 boys soccer victory over Wisconsin Lutheran on Wednesday night in Lake Mills. Main scored in the 9th, 33rd, 71st and 79th minutes. "Kyle Main continues to pick up where he left off last season," Lakeside Lutheran coach Eric Dorn said.
Annalise Yang, Madison La Follette: Lancers sophomore Yang defeated Beloit Memorial's Mariana Cardenas 6-0, 6-0 at No. 1 singles as coach Nan Perschon's Lancers earned a 7-0 dual victory in girls tennis. As a freshman, Yang was the singles champion at the state tournament in the WIAA's alternate fall season last spring.
Netra Somasundaram, Middleton: Cardinals sophomore Somasundaram defeated Madison Memorial sophomore Sophia Jiang 6-4, 6-1 at No. 1 singles in a matchup of two of the better girls tennis players in the Big Eight Conference.
Molly Jaeggi, Milton: Jaeggi, Milton's No. 2 golfer, shot the low score of 39 and teammate Hannah Dunk added a 42 on the par-36 back nine at Oak Ridge Golf Course in Milton, leading the Red Hawks to a dual-meet victory over Monona Grove in girls golf. Milton had 187 and Monona Grove 208.
From the box
The Middleton girls golf team finished first at a tournament hosted by Sheboygan North at the Meadow Valleys Golf Course at Black Wolf Run in Kohler. The Cardinals' Ellie Frisch was fourth with a 76, Amanda Beckman placed fifth (78), Vivian Cressman eighth (82) and Milanne Dahmen 10th (84), according to Middleton coach Becky Halverson, whose team won by 19 strokes over Wales Kettle Moraine. 
Ashleigh Johnson, who was fourth with an 81, led Reedsburg to third place at the Waunakee girls golf invitational, while Waunakee's Jordan Shipshock also shot 81 and placed fifth for the Warriors, coached by Paul Miller. 
Middleton, ranked third in Division 1 in the Wisconsin High School Tennis Coaches Association poll, topped Madison Memorial 5-2 in girls tennis. The Cardinals swept the four singles flights. The Spartans' No. 1 doubles team of Nikita Remesh and Elizabeth Wu defeated Amy Li and Rose Ryan 6-4, 7-6 (4) in a featured match.
Host La Follette swept the four singles matches over Big Eight rival Beloit Memorial by 6-0, 6-0 scores, with Yang, Emily Zamber, Norah Burke and Ivy Phelps victorious.
Portage's Izzy Krueger topped Sparta's Isabella Roth 7-5, 6-1 in No. 1 singles as Portage swept the singles flights in a 5-2 girls tennis victory.
Tomah topped Portage 6-1 in girls tennis, with the No. 1 doubles team of Allison Kallungi and Molly Voigt picking up Portage's victory. 
Baraboo's No. 1 singles player, Maggie Cleary, defeated Roth 6-0, 6-0, as the Thunderbirds earned a 7-0 victory over host Sparta.
In its boys soccer victory over Wisconsin Lutheran, Lakeside Lutheran had four different players assist on Main's four goals —Isaiah Asmus, Ethan Schuetz, Easton Wolfram and Jack Milbrath.
The Verona girls volleyball team, coached by Jillian Bauer, defeated Fort Atkinson 25-18, 25-20 in the Silver Bracket final at the ninth annual Burlington girls volleyball invitational. There were 12 teams, with three teams in each of four pools. Verona and Fort Atkinson each were 1-1 in their respective pools. Verona then defeated Whitefish Bay 25-22, 25-15 and Fort Atkinson topped Kenosha Tremper 25-13, 25-12 in the Silver Bracket semifinals. Burlington defeated Sussex Hamilton 25-19, 25-27, 15-6 in the Gold Bracket final, which made the Demons the champion of the invitational.
The Baraboo girls golf team finished third (373) at a Sparta tournament. Tomah was first (328) and Onalaska second (364).