ARCADIA — Aquinas High School senior Jacy Weisbrod not only scored a team-high 29 points on Monday, she reached 1,000 for her career in a 97-52 nonconference victory over Arcadia.
Weisbrod, a guard who has committed to the University of Northern Colorado, made six 3-pointers and scored 25 points in the first half as the Blugolds improved their season record to 2-0.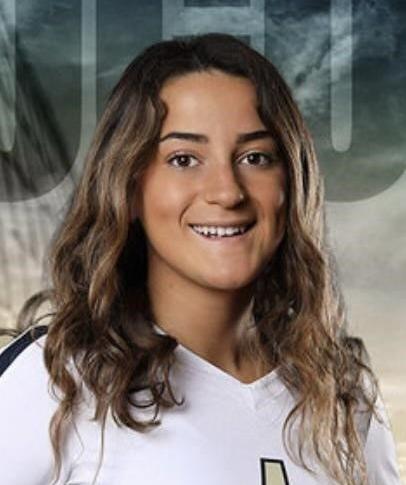 Junior guard Macy Donarski, who has committed to Saint Louis, added 28 points for Aquinas, which had a 56-31 lead by the end of the first half. Junior Shea Bahr added 16 points and sophomore Danica Silcox 13 for the Blugolds, who won their 27th straight regular-season game.
Aquinas made 15 shots from the 3-point line, and the Raiders (0-2) added 12. Junior Autumn Passehl made five 3s and scored a team-high 29 points for Arcadia. Teammate Breah Golden added three 3-pointers and 13 points.
Bahr made four 3-pointers, and Donarski and sophomore Maddie Murphy added two each.
HOLMEN — Senior guard Ella Jordan scored 12 of her 18 points in the first half, and senior Ally Gilster had 12 of her 16 in the second half and made three 3-pointers as the Panthers (3-0) remained unbeaten.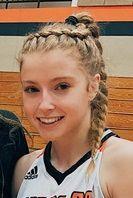 Senior Marissa Baker scored all nine of her team-high points for the Vikings (1-2) in the first half. Senior Kelsie Reibel added seven.
Senior Taneea Henderson scored 11 points for West Salem, which led 36-30 at halftime and only 38-34 with 14 minutes remaining.
ONTARIO — Junior Hanna Nelson scored 19 points for the Norsemen (2-1), who had a 38-5 halftime lead after holding the Falcons to two first-half field goals.
Vanessa Anderson scored 11 of her team-high 14 points in the second half for Brookwood (0-2). Junior Aubrey Jothen added nine points for Westby.
Royall 41, Black River Falls 30
BLACK RIVER FALLS — The Tigers fell to 0-2 on the season.
Eau Claire co-op 3, Onalaska co-op 2
EAU CLAIRE, Wis. — The Hilltoppers (0-2) trailed 3-0 before Kiya Bronston scored late in the second period.
Jaden Hammes scored in the third period off an assist by McKenna LaFleur, but the Onalaska co-op didn't find the equalizer.
Elsa Mitchell made 18 saves between the pipes for the Hilltoppers.
High school basketball photos: Westfield vs. La Crosse Aquinas, Feb. 26
Macy Donarski drives to the basket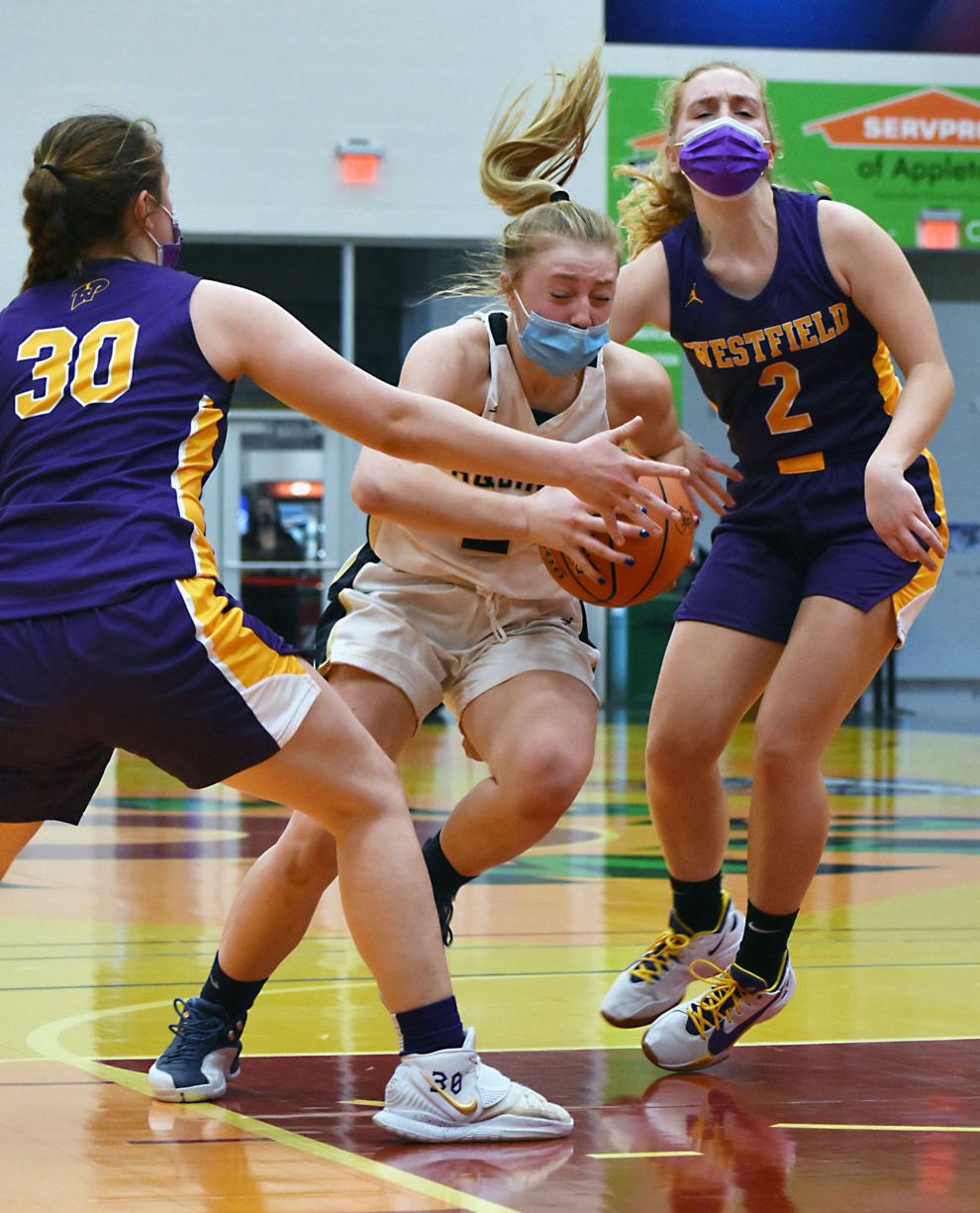 Jacy Wesibrod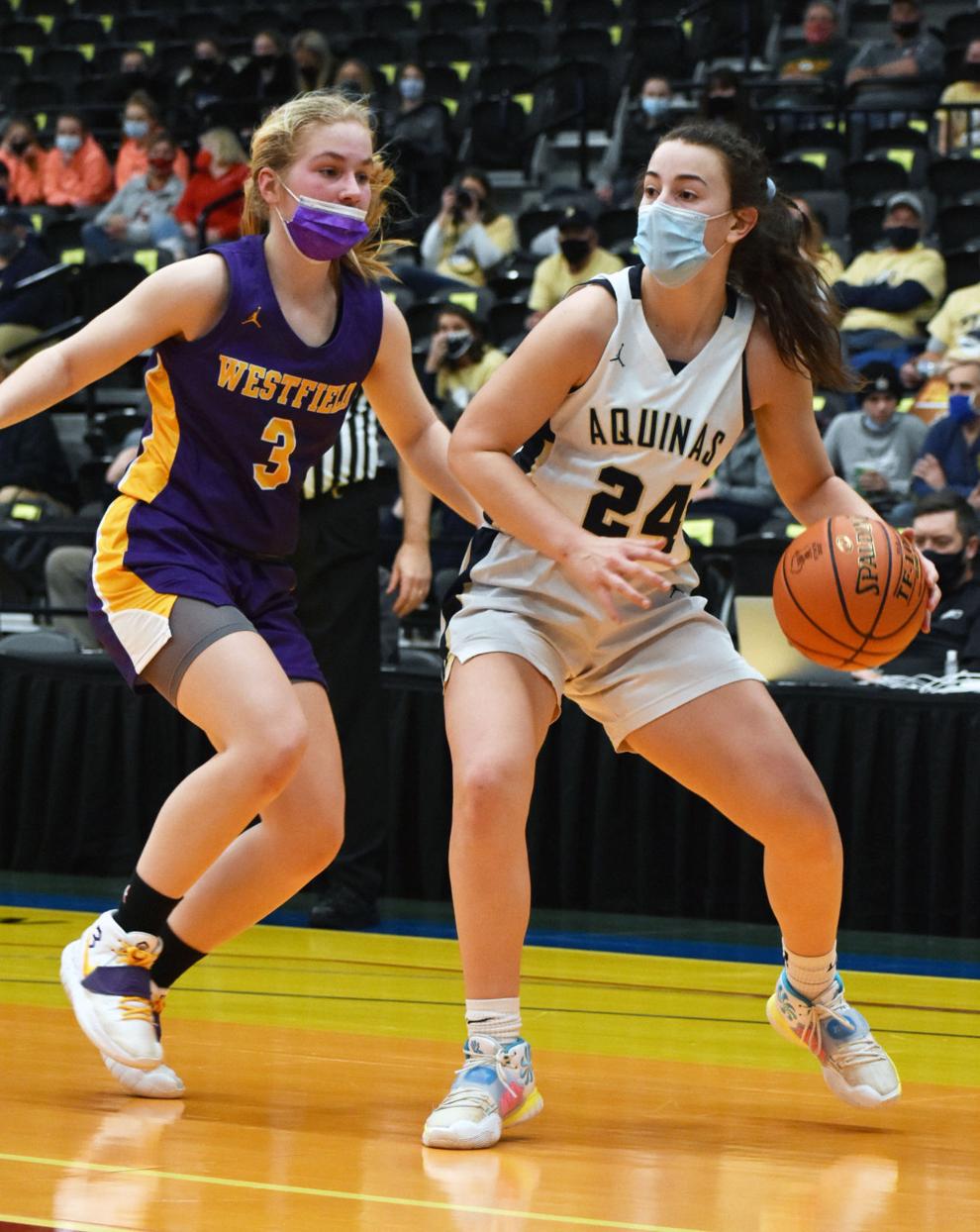 Bri Bahr defends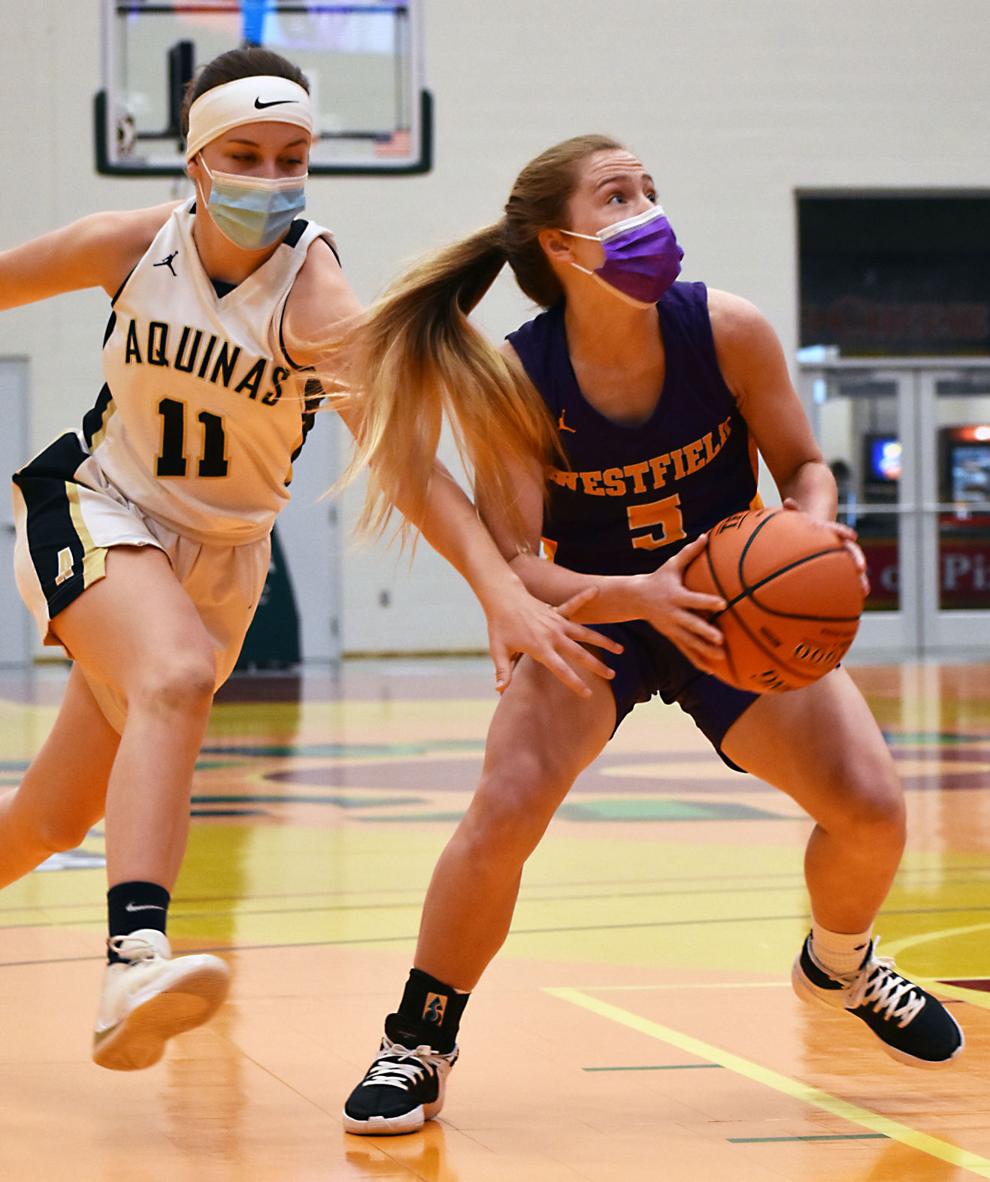 Gracie Cronk goes to the basket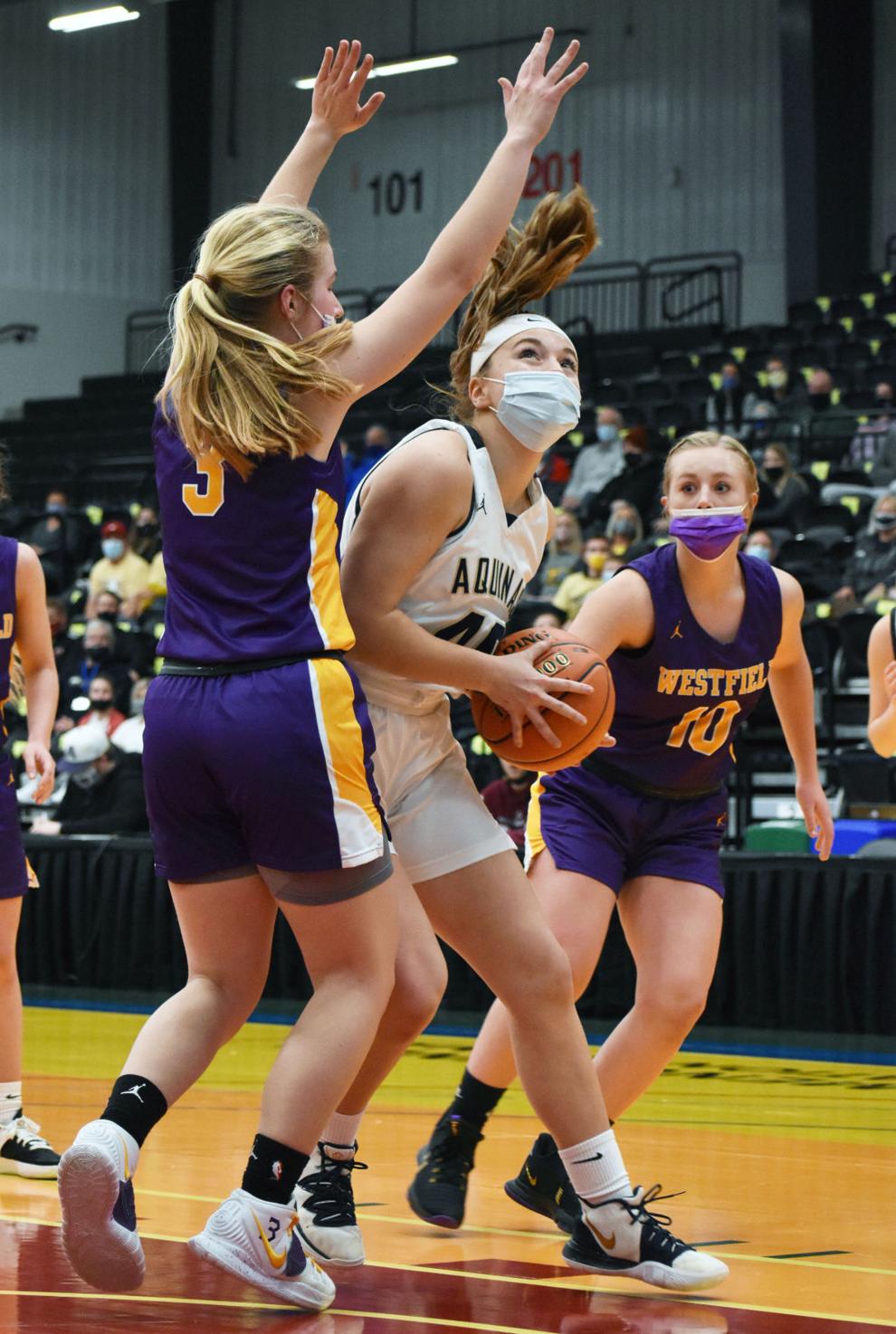 Victoria Nolte and Maddie Murphy defend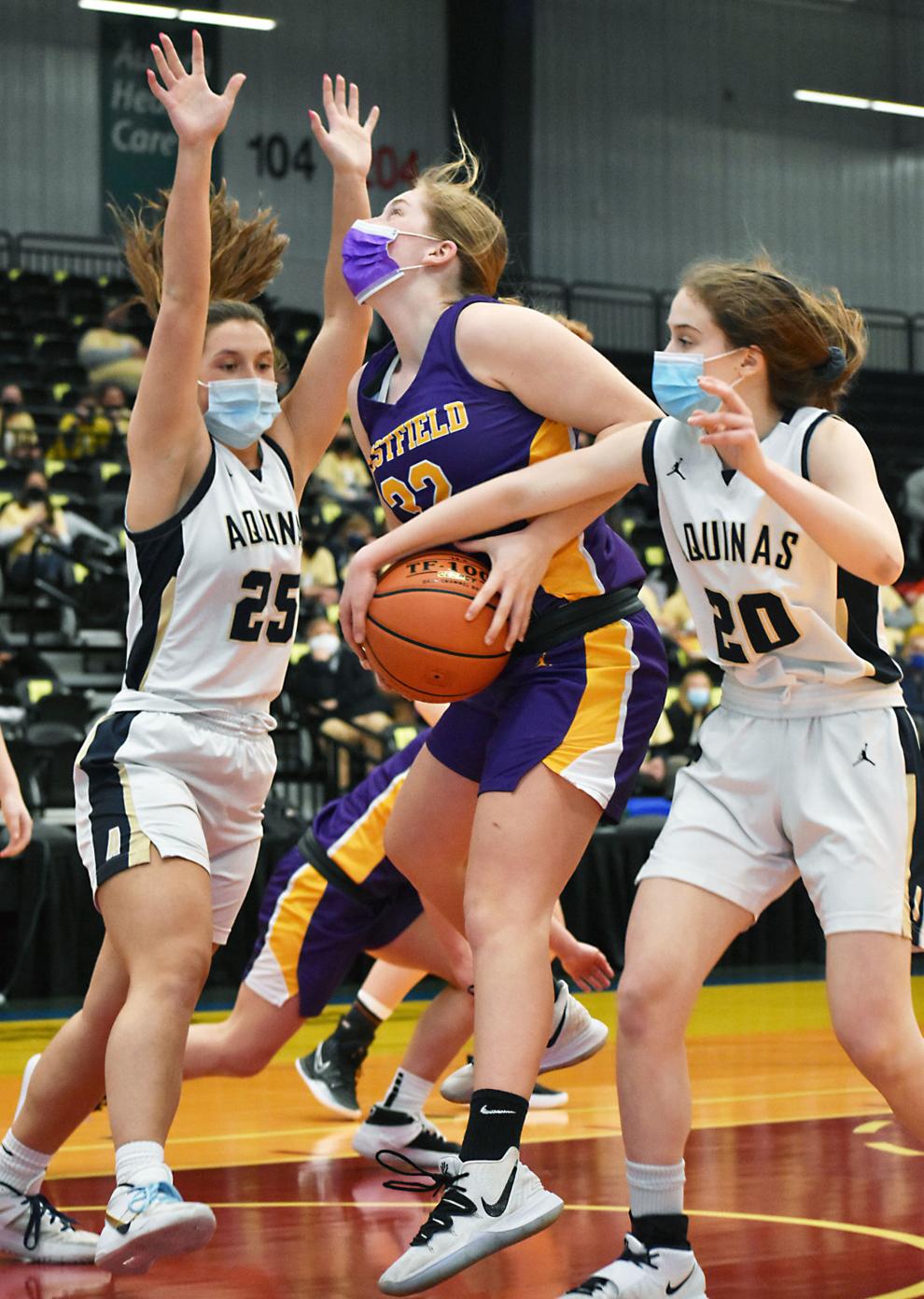 Fiona O'Flaherty puts up a shot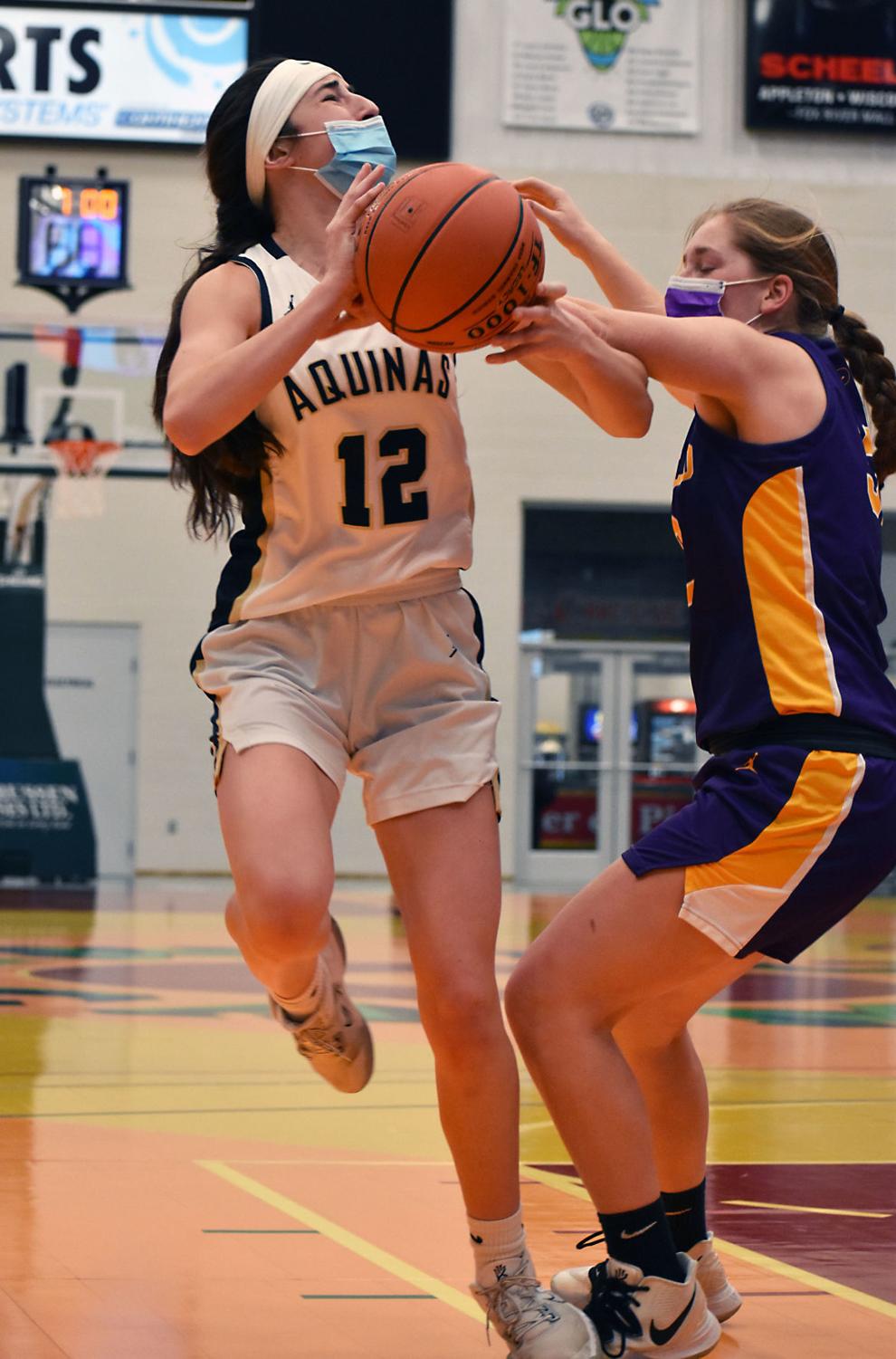 Gracie Cronk defends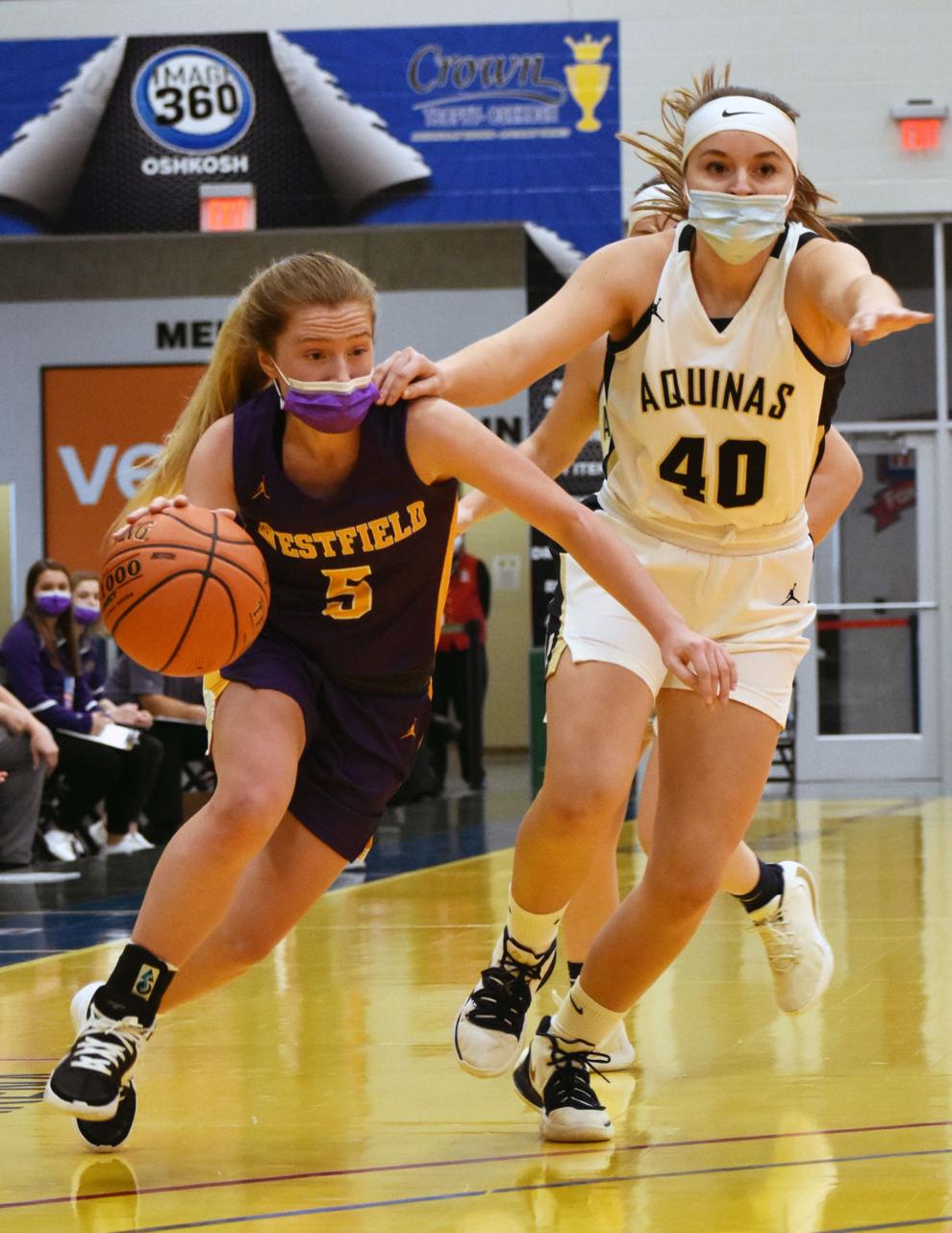 Jacy Weisbrod tries to block a shot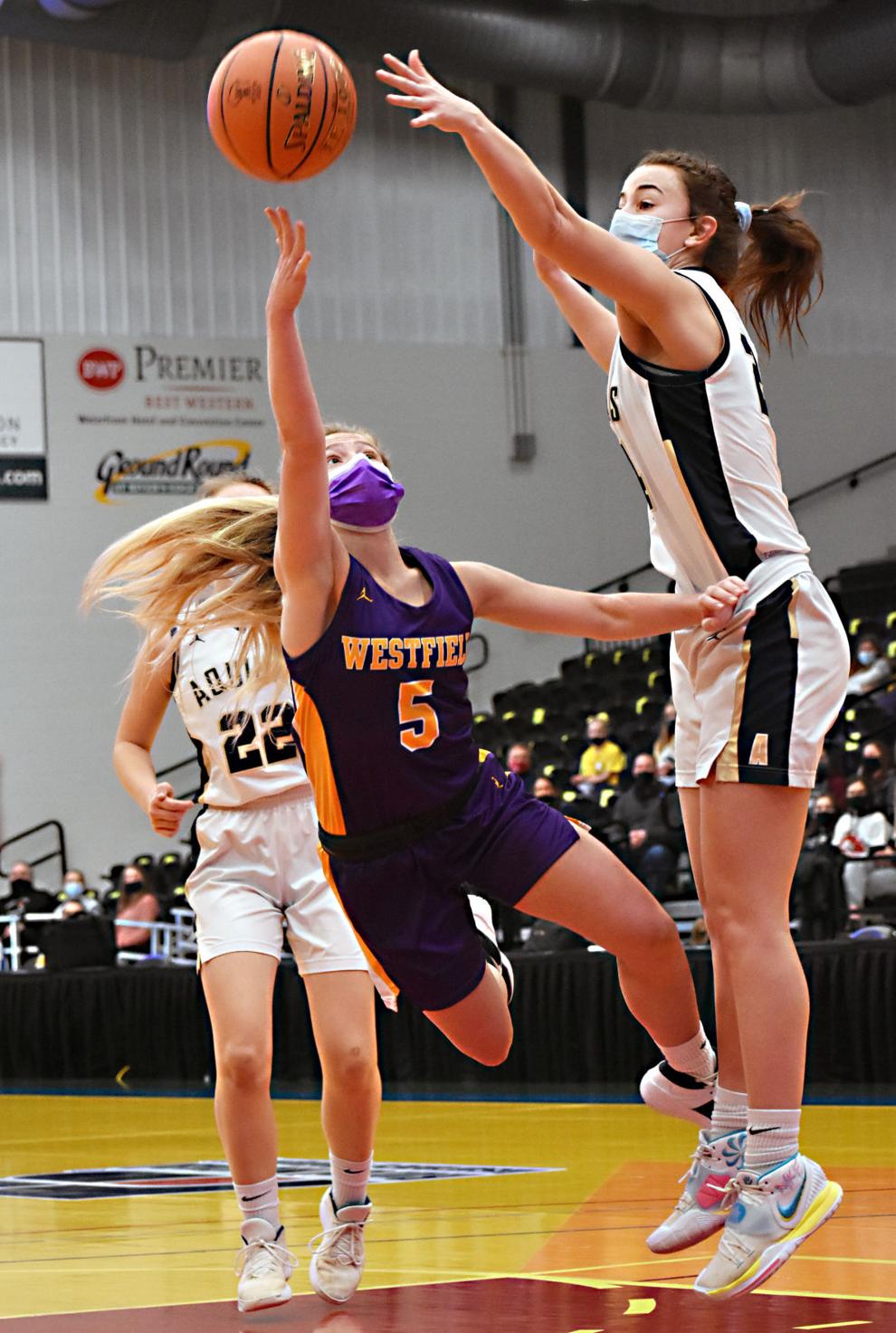 Gracie Cronk gets tangled up with a pair of Westfield defenders