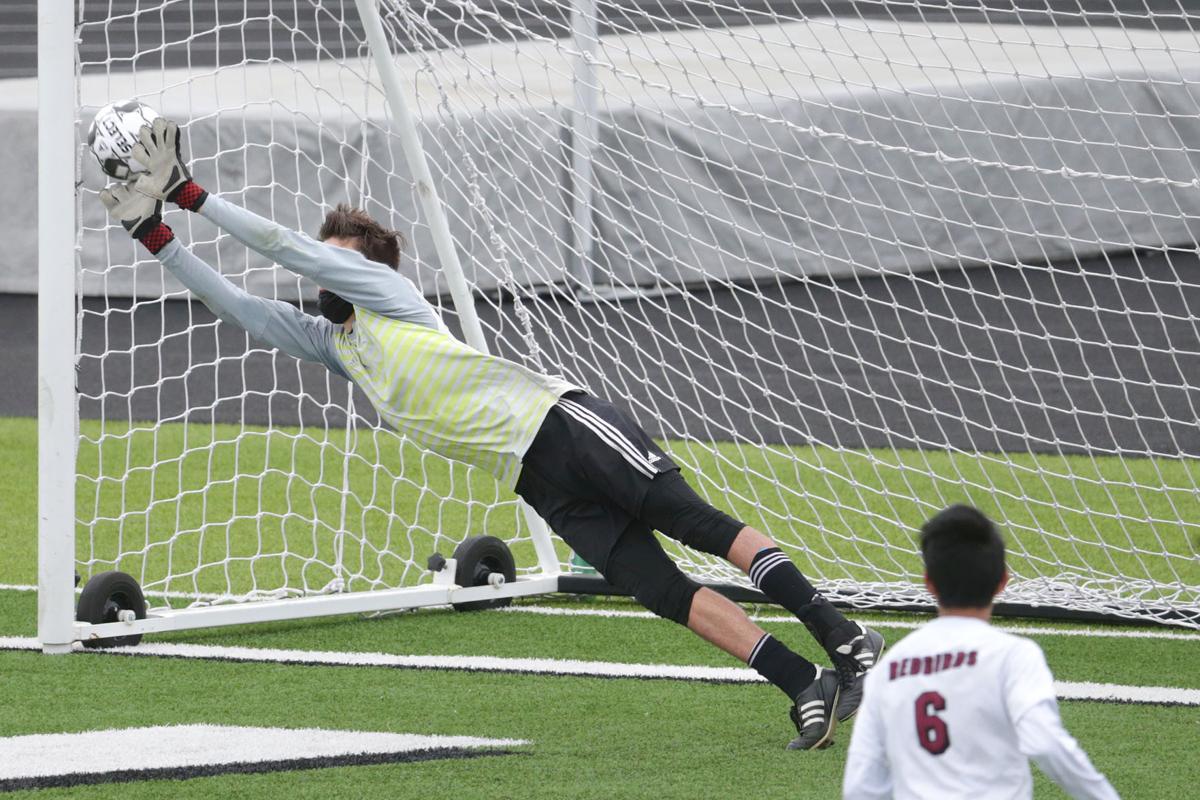 Before he coached through an alternate fall season in the spring and before he guided Waunakee's boys soccer team to a state semifinal, Dave Kettner faced a decision.
It was five years ago during the USA Cup in Minneapolis, where he was leading a U12 club team to the championship game. They would beat teams from Costa Rica, Brazil, Canada and California during the tournament.
Prior to the tournament, Kettner had struck a deal with one of his player's dads. Joey Fuhremann, a young goalie on the team, was only allowed to defend the net for half of each game, Kettner and Fuhremann's dad agreed, in an effort to train Fuhremann to be a versatile soccer player across the entire field.
However, a moment came in the USA Cup to break that deal, and Kettner trusted his coaching instincts.
"One of those games we had a penalty shootout and (Fuhremann) came up big in it," Kettner said. "I think that's probably the one time I broke my rule with Joey and had him play basically full time in the game.
"Maybe his dad was not happy with me about it, but at the end of the day I knew at that point, especially with that particular group of guys, that when they got to be juniors and seniors it was going to be a very special group."
It was Fuhremann's clutch stops that aided the U12 team's run.
Five years later, it was again his prowess in the net that helped Waunakee advance to the state semifinals for the first time since 1999.
Kettner is hardly surprised.
"From a goalkeeper standpoint, I've been excited about getting Joey into a position where he can really shine for a long time," Kettner said. "It's been good to see it come to fruition a good five years later."
Kettner now stands 6-foot-8, a towering presence in front of the net every game for the Warriors.
"He's truly an emotional leader on the team," Kettner said. "He always leads our cheer. … He's the guy who says 'Waunakee on three!' before we jump on the field. Certainly he's very vocal from the backline as a goalie, and that's kind of what you really want from a goalie."
Even though Fuhremann is vocal when he has to be, his nature is to be more reserved and lead by example.
"I just have to take (my leadership) to the next level," Fuhremann said, "make sure I'm communicating, helping the underclassmen. Even if it's not with soccer, just in school making sure they have that sense of family that we are all together."
"He quietly takes a leadership position," Kettner said. "He stands (6-foot-8), and having him at the back of the goal in itself is such a presence."
In addition to soccer, Fuhremann also is a standout basketball player for the Warriors, as well as the Wisconsin Swing when he's playing AAU, and is angling for a college offer in that sport.
For the soccer season, Fuhremann will anchor a talented squad that will have its fair share of obstacles in meeting or surpassing its recently achieved level of success.
Some of Waunakee's key returners include midfielder Cole Kettner, forward Stepan Khamenka, plus defenders Decker Storch and Noah Jakel as part of the defensive group they call the "iron curtain."
Nevertheless, it will be Fuhremann who is looked upon as much as anyone to be a central piece to the Warriors' continued success. It's a challenge Fuhremann embraces.
"That's the hardest part (of playing goalie), is the nerves," Fuhremann said. "But that's also the best part, because you can always be the hero who saved the game."
Fuhremann and the Warriors will have a target on their back this season. A No. 2 seed in Section 3 during the spring's alternate fall state playoffs, they beat Middleton in a penalty shootout, topped Verona in the sectional semifinal then edged Madison West to clinch a state semifinal berth. De Pere, the state runner-up, knocked off Waunakee 2-0 in that game before losing to state champ Appleton North.
"Things keep progressing year in and year out, so making it to the state semis — even though it was an abbreviated year — I think was fantastic, and not only good for the program but good for the community as a whole," Kettner said.
The Warriors, who are currently 1-0-2 heading into Tuesday's matchup with Stoughton, face multiple playoff teams from a year ago, including rematches with Middleton (Sept. 18) and Madison West (Sept. 25). They are two of the seven opponents on the Warriors' schedule that made the alternate spring Division 1 sectionals.
"So, those guys are going to be out for blood, and every team's just going to want to beat Waunakee, so it'll be tough," Fuhremann said.
But he's up for the challenge.
High school boys soccer preview: Waunakee's Decker Storch among 10 players you need to know this season
Johan Lopez, jr., Baraboo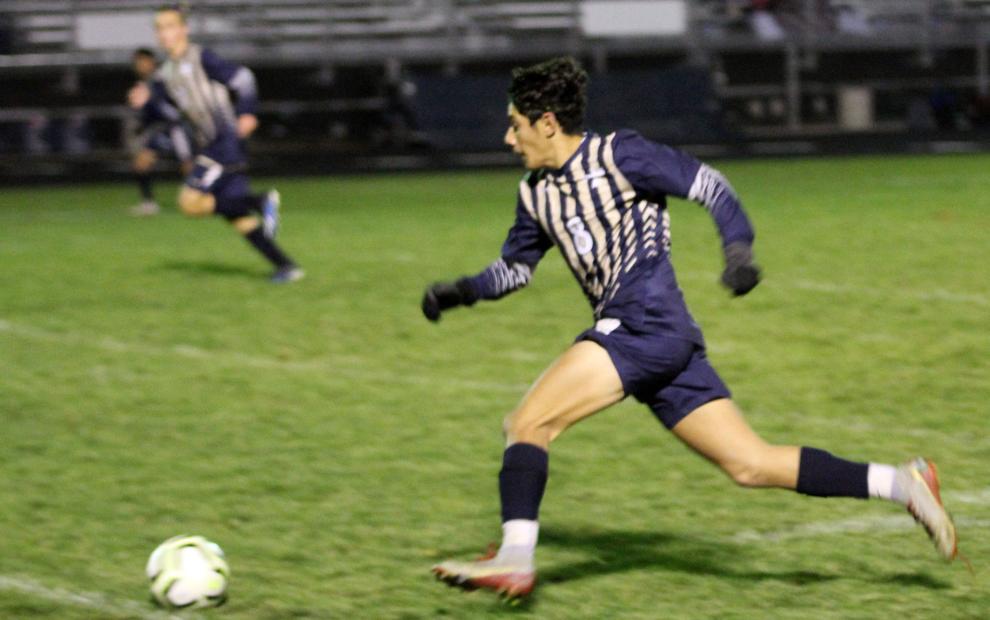 Lopez, a creative forward, was on the Wisconsin Soccer Coaches Association's All-State team for the fall 2020 season. Lopez has an "excellent fitness level, physicality and nose for the goal," Watertown coach Clayton Kratzer said.
Alessandro Malterer, sr., Madison East
Purgolders coach Kyle Koenig described goalkeeper Malterer as one of the best in the Big Eight Conference and in the state, saying: "He has showed the ability to absolutely dominate games by not conceding goals."
Tomas Garcia, sr., Madison West
Garcia was an honorable-mention selection on the coaches' All-State team for the WIAA's alternate fall season this spring. Regents coach Pat Bauch called Garcia "a defensive leader and free-kick specialist."
Zach Nichols, sr., McFarland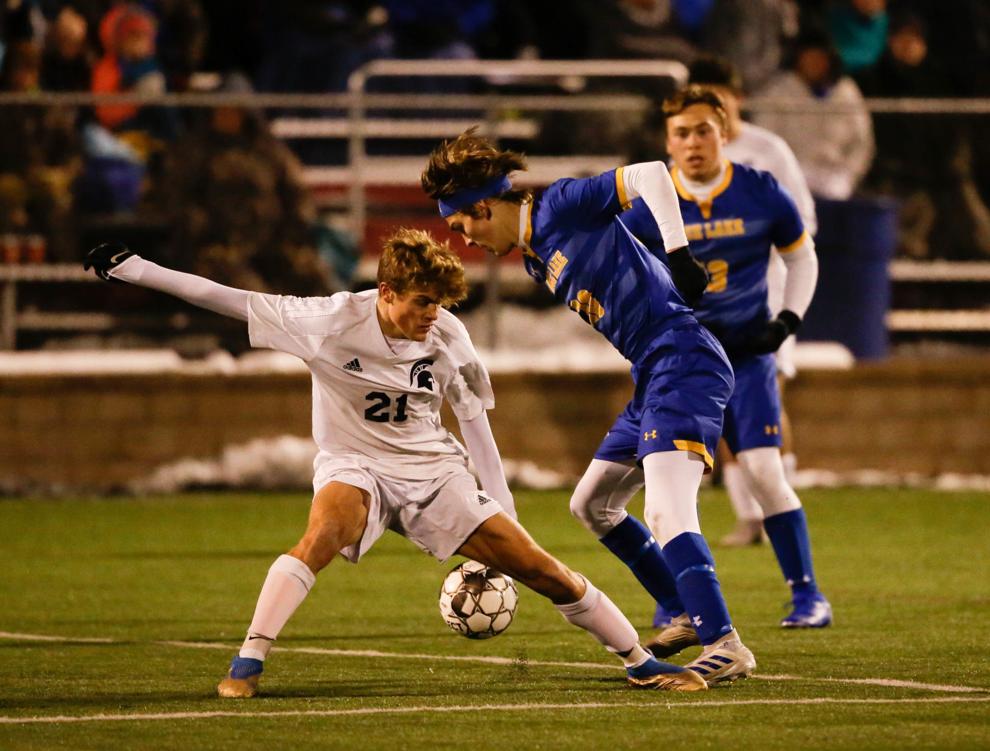 Nichols was a "Best XI" selection on the coaches' All-State team for the WIAA's alternate fall season this spring. The high-scoring striker helped lead McFarland to the Division 2 state championship.
Matt Schutt, sr., McFarland
Schutt, a goalie, was an honorable-mention choice on the All-State team for the alternate season this spring. He was the last line of defense for the state champion Spartans' stingy defense.
Mason Diercks, jr., Oregon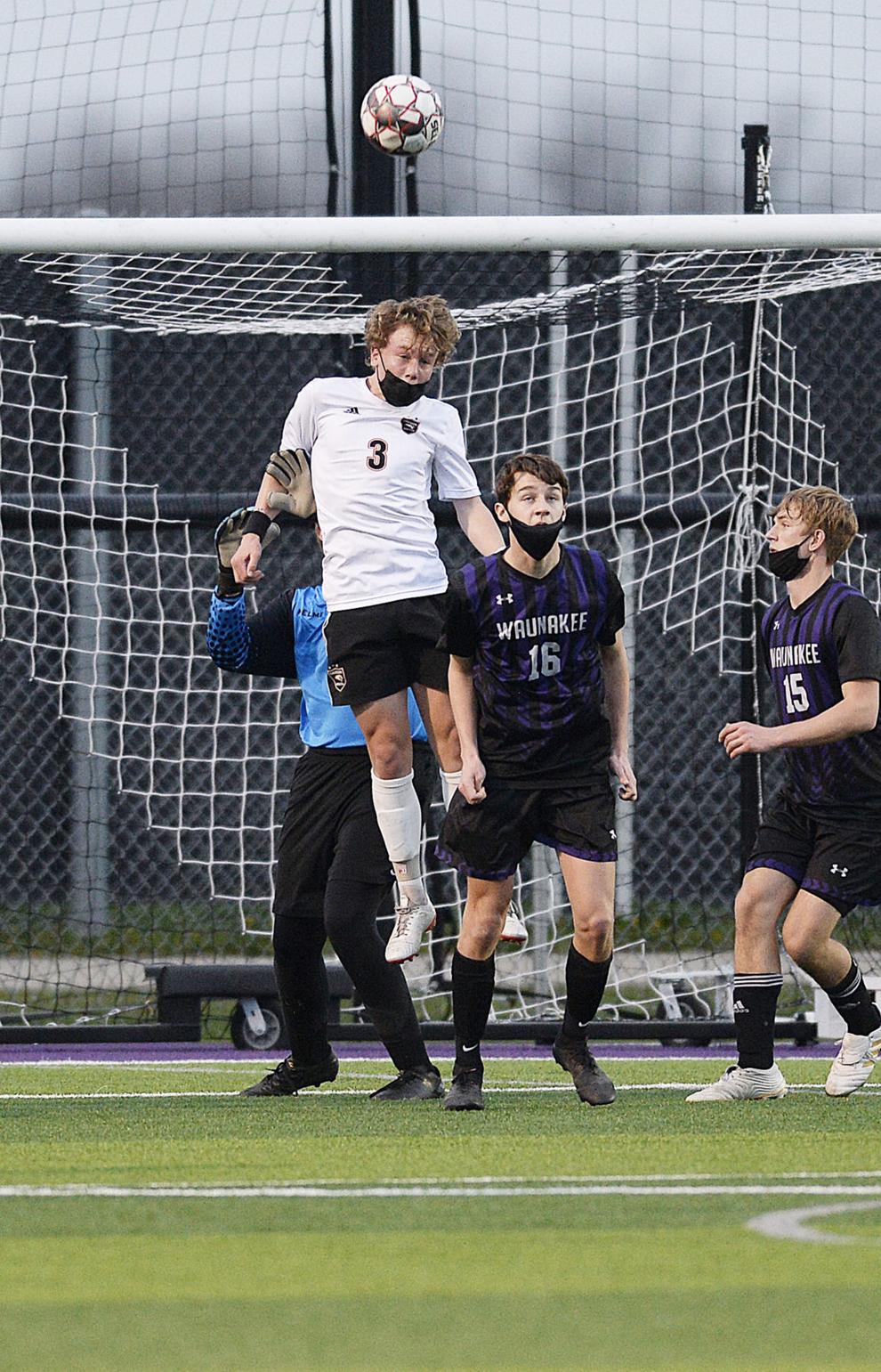 Diercks, a junior midfielder, will be one of the players critical to the Panthers controlling possession. He will look to get the ball to Noah Malcook and Alex Rodriguez for coach Chris Mitchell's team, which was upset-minded in reaching the sectional semifinals last spring.
Riley Stevens, jr., Sun Prairie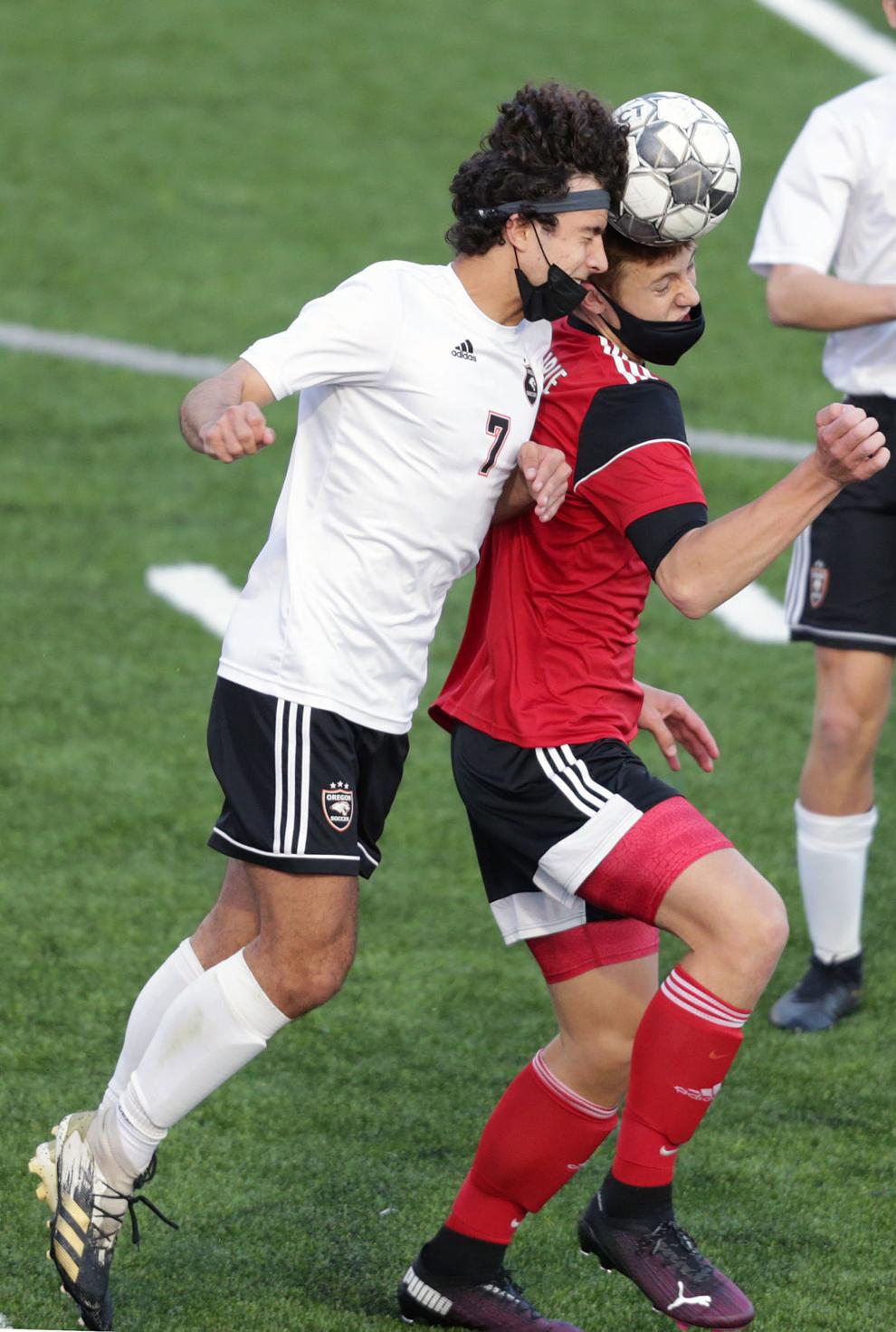 Stevens, an attacking midfielder, is expected to fuel the attack for coach Tok Kim's team, which was 9-0-3 in the spring, losing to Oregon in a shootout in the postseason.
Max Lynch, sr., Verona
Lynch, a midfielder, leads the Wildcats back into the fall season after reaching the sectional semifinals last spring. Verona won the Big Eight title and the Division 1 state championship in the fall of 2019.
Joey Fuhremann, sr., Waunakee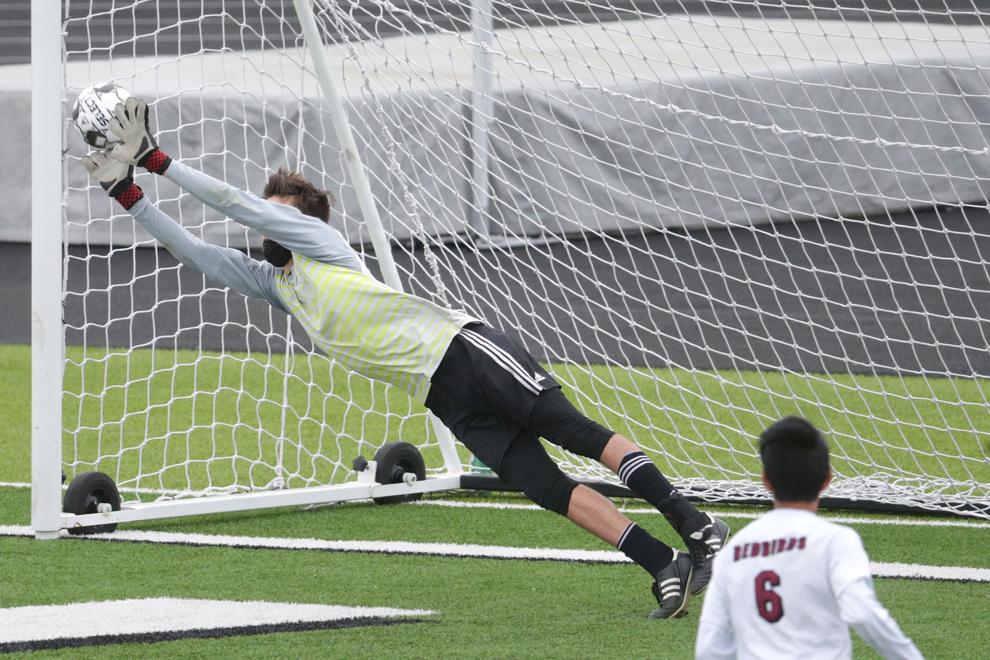 Fuhremann, a 6-foot-8 goalkeeper, provides a tall presence in net for the Warriors, who advanced to the Division 1 state semifinals in the alternate fall season. He also plays basketball and is a "very tall and athletic goalie who will be difficult to beat with his size and ability to cover the net," Waunakee coach Dave Kettner said.
Decker Storch, sr., Waunakee
Storch, a defender, was a "Best XI" selection on the All-State team last spring for the Warriors, who advanced to the Division 1 state semifinals in the alternate fall season. Kettner described Storch as "an intelligent and athletic player who can command the game with his ability to cover a lot of territory on defense."