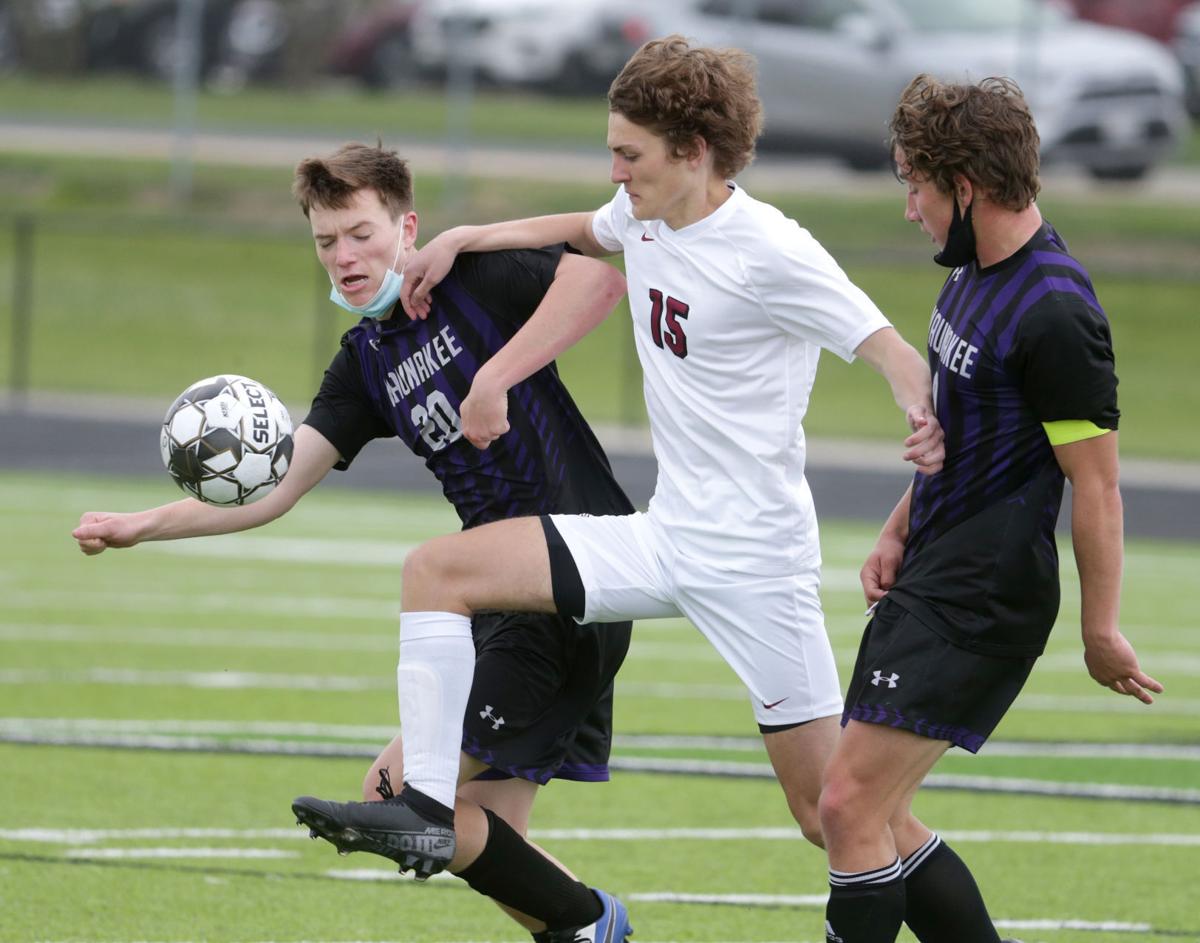 Area boys soccer teams are back playing in one season this fall after the COVID-19 pandemic resulted in a season in the fall of 2020 and the WIAA's alternate fall season during the spring.
Here are three topics to consider about this season:
A tale of two seasons
Many of the area schools played in the WIAA's alternate fall season this past spring after electing not to play in the fall of 2020. One team that did play in the fall, Sauk Prairie, advanced all the way to the WIAA Division 2 state championship game.
Sauk Prairie, coached by Drew Kornish, entered as the fourth seed but upended top-seeded Delavan-Darien 2-1 behind Quinn Baier's two goals in the semifinal in Marshfield. Manitowoc Roncalli/Two Rivers then defeated Sauk Prairie 2-0 in the title match. Baier, a forward, and midfielders Sam Drescher and Eliot Carlson return for Sauk Prairie this fall.
In the alternate fall season last spring, top-seeded McFarland was the Division 2 state champion. The Spartans, coached by Brett Ogorzalek and led on offense by Zach Nichols and Bubba Blair, defeated Fort Atkinson 3-0 in the semifinal in Fond du Lac, then rolled over Green Bay Notre Dame 6-1 in the championship.
Nichols scored twice in the semifinal and six different players scored in the title match. McFarland should have a potent side again this year. Waunakee, after defeating Verona in a sectional semifinal and Madison West in the sectional title match, advanced to the Division 1 state tournament last spring in Kewaskum. De Pere was a 1-0 winner over the Warriors, coached by Dave Kettner, in the semifinal.
Realigned Badger Conference
Waunakee and Sauk Prairie are expected to be strong again this season when the Badger Conference takes on a new look for all sports except football that features an East-West configuration instead of North and South.
The 16-school conference will be divided into four-team groups. The Badger West Conference: Northwest — Baraboo, Portage, Reedsburg, Sauk Prairie. Southwest — Madison Edgewood, Mount Horeb, Monroe, Oregon. The Badger East Conference: Northeast — Beaver Dam, DeForest, Watertown, Waunakee. The Southeast — Fort Atkinson, Milton, Monona Grove, Stoughton.
Senior midfielder Cole Kettner returns for Waunakee after being sidelined by injury last spring. Kettner, senior defender Decker Storch and senior goalkeeper Joey Fuhremann should lead the Warriors, who are expected to be challenged by DeForest.
"I think we have an incredibly strong side coming back and one of my most talented and determined to date," said DeForest coach Kevin Krivacek, whose team will be led by seniors Phillip McCloskey, Caleb Ekezie, Owen Thoms, Owen Chambers and Blake Olson.
"The revised conference makes things new to everyone," said Watertown coach Clayton Kratzer, whose team will be led by senior midfielder Jacob Narkis. "We play common opponents who we have been playing for years now, but we add some top-notch teams, specifically in our Badger Northeast quarter with Waunakee and DeForest."
Oregon coach Chris Mitchell, whose team has a potent attacking pair in junior forward Noah Malcook and senior forward Alex Rodriguez, said the champion will be determined by a final game between teams with the top records within their pods.
Madison Edgewood coach Chris Martinelli believes the conference realignment "should provide for a change in the rivalry landscape." Seniors Nate Ruprecht, Jon Snell and Patrick Scerpella are expected to be key contributors for the Crusaders.
In the Southeast grouping, Monona Grove's Owen Dziedzic, a senior, is described as a shutdown defender by Silver Eagles coach Randy Becker.
First-year coach Cody Mayne said the Portage/Poynette team is back as a co-op after a year off.
Conference races, some new coaching faces
Big Eight Conference schools played varying numbers of games in the alternate season, with Madison West, Sun Prairie and Verona among the teams enjoying good results during the season. But it remains difficult to gauge team strengths and project individual standouts entering the fall.
Based on coaches' reports received, Madison West coach Pat Bauch will count on defender Tomas Garcia and midfielders Finn Kennedy and Simon Bilessi. Madison East coach Kyle Koenig is excited about Purgolders senior goalkeeper Alessandro Malterer and junior defender Caleb Johnson, described by Koenig as "one of the most dynamic players in the conference." But senior Abubacarr Darboe won't be able to play due to a knee injury, Koenig said. Madison La Follette coach Julian Holtzman believes junior center-midfielder Oge Emwemnwa and junior goalkeeper Devin Glassman will be key contributors.
Middleton senior forward Chris Vanden Boom, the team's second-leading scorer last season, returns for coach Kevin Pauls. Beloit Memorial's Baylor Denu, a junior midfielder, is the leading returning scorer for the Purple Knights and coach Brian Denu. Zach Pratt is in his first season as Janesville Parker's coach.
Around the area, senior Kyle Main, who plays midfield and forward, is a 20-goal scorer who is back for coach Eric Dorn's Lakeside Lutheran team. Main is off to a fast start, including scoring four goals against Wisconsin Lutheran on Aug. 25.
Derek Callahan leads the new coaching staff in Lodi, which will be sparked by senior forward Marcus Malig. Josh Vinluan is Lake Mills' new coach.
Tommy Lancaster has taken over as coach at Wisconsin Heights/Barneveld, and he expects his team to be led by juniors Sam King and Cayden Kennedy, and seniors Matthew Russell and Matthew Loy.
River Valley coach Cory Schmidt believes senior forward Benjamin Whitaker is ready to have a breakout season and that River Valley is primed to compete for its first conference title in the SWC.
Junior forward/midfielder Carter Siegenthaler and junior defender Gavin Boyum, both captains, are expected to be leaders for Belleville/New Glarus coach Bob Gentilli's young squad.
Juan Caldaza, a junior striker and winger, leads the way for the Madison Country Day/Madison Abundant Life/St. Ambrose.
High school boys soccer preview: Waunakee's Decker Storch among 10 players you need to know this season
Johan Lopez, jr., Baraboo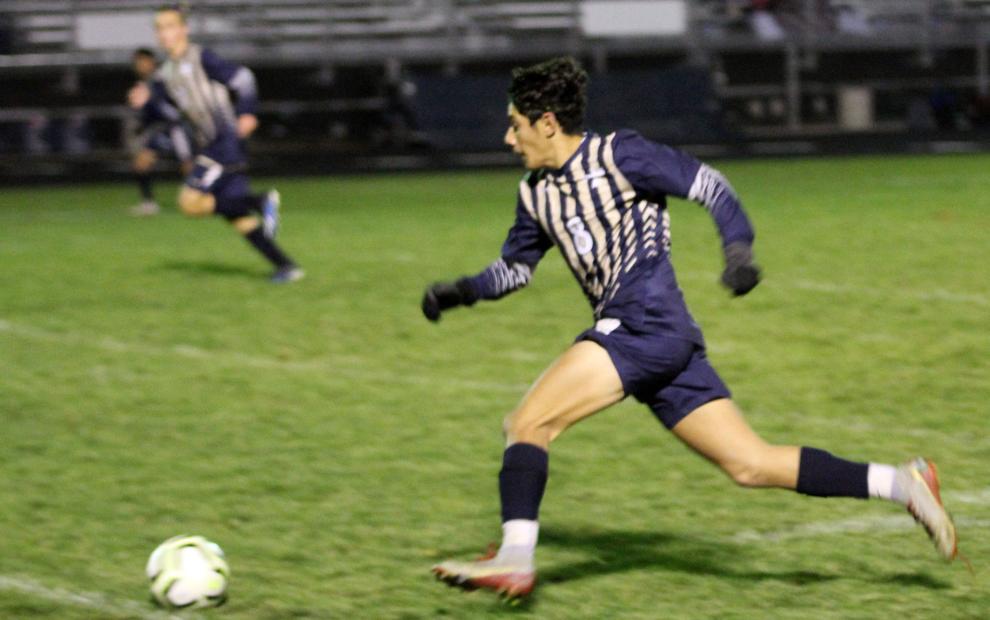 Lopez, a creative forward, was on the Wisconsin Soccer Coaches Association's All-State team for the fall 2020 season. Lopez has an "excellent fitness level, physicality and nose for the goal," Watertown coach Clayton Kratzer said.
Alessandro Malterer, sr., Madison East
Purgolders coach Kyle Koenig described goalkeeper Malterer as one of the best in the Big Eight Conference and in the state, saying: "He has showed the ability to absolutely dominate games by not conceding goals."
Tomas Garcia, sr., Madison West
Garcia was an honorable-mention selection on the coaches' All-State team for the WIAA's alternate fall season this spring. Regents coach Pat Bauch called Garcia "a defensive leader and free-kick specialist."
Zach Nichols, sr., McFarland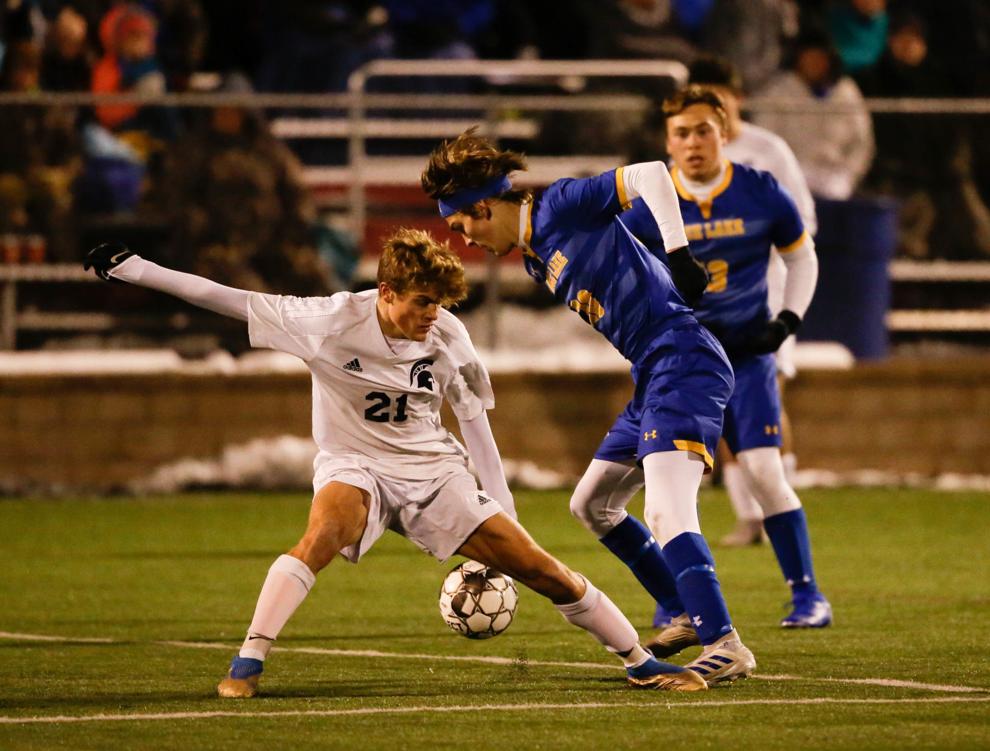 Nichols was a "Best XI" selection on the coaches' All-State team for the WIAA's alternate fall season this spring. The high-scoring striker helped lead McFarland to the Division 2 state championship.
Matt Schutt, sr., McFarland
Schutt, a goalie, was an honorable-mention choice on the All-State team for the alternate season this spring. He was the last line of defense for the state champion Spartans' stingy defense.
Mason Diercks, jr., Oregon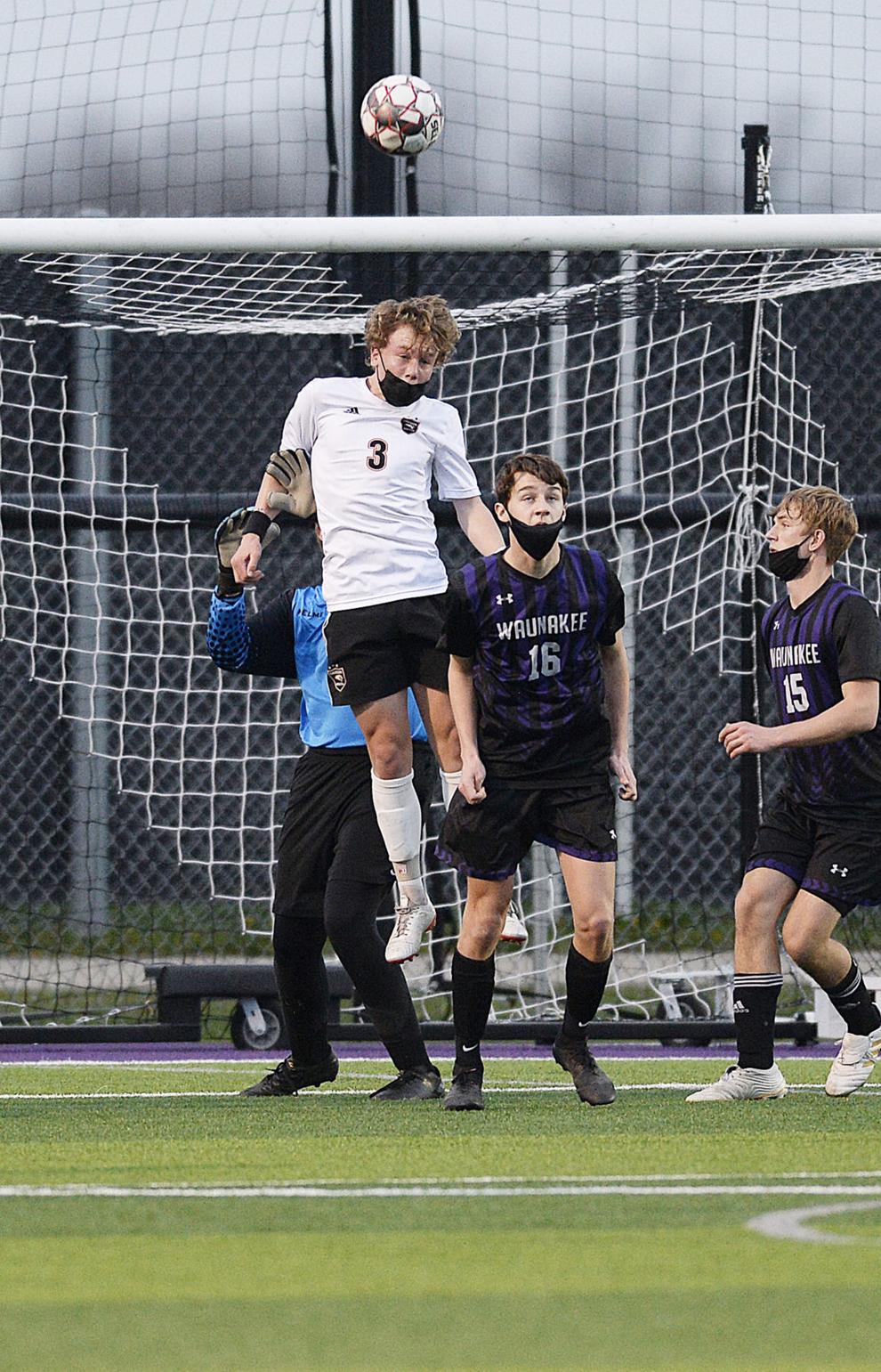 Diercks, a junior midfielder, will be one of the players critical to the Panthers controlling possession. He will look to get the ball to Noah Malcook and Alex Rodriguez for coach Chris Mitchell's team, which was upset-minded in reaching the sectional semifinals last spring.
Riley Stevens, jr., Sun Prairie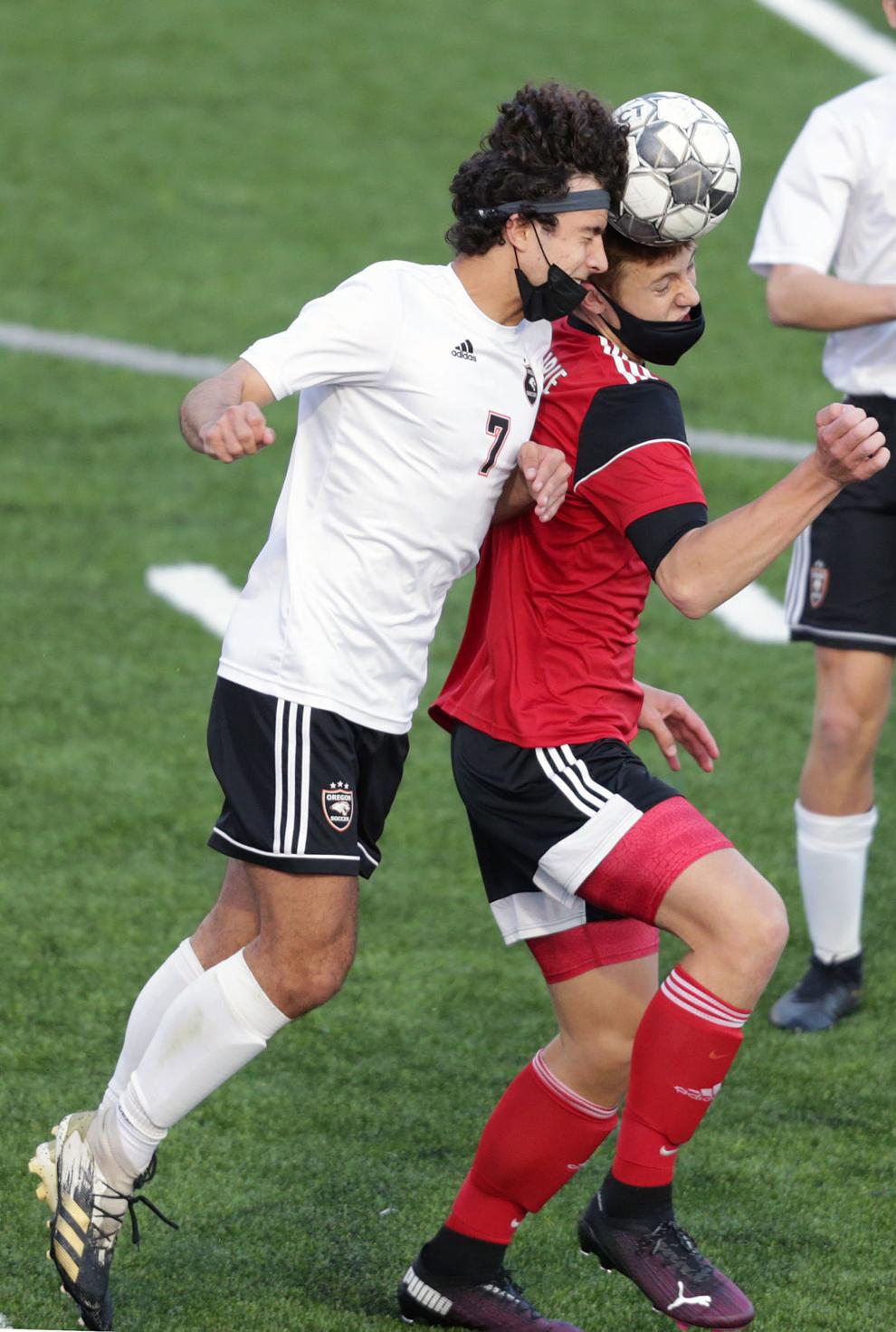 Stevens, an attacking midfielder, is expected to fuel the attack for coach Tok Kim's team, which was 9-0-3 in the spring, losing to Oregon in a shootout in the postseason.
Max Lynch, sr., Verona
Lynch, a midfielder, leads the Wildcats back into the fall season after reaching the sectional semifinals last spring. Verona won the Big Eight title and the Division 1 state championship in the fall of 2019.
Joey Fuhremann, sr., Waunakee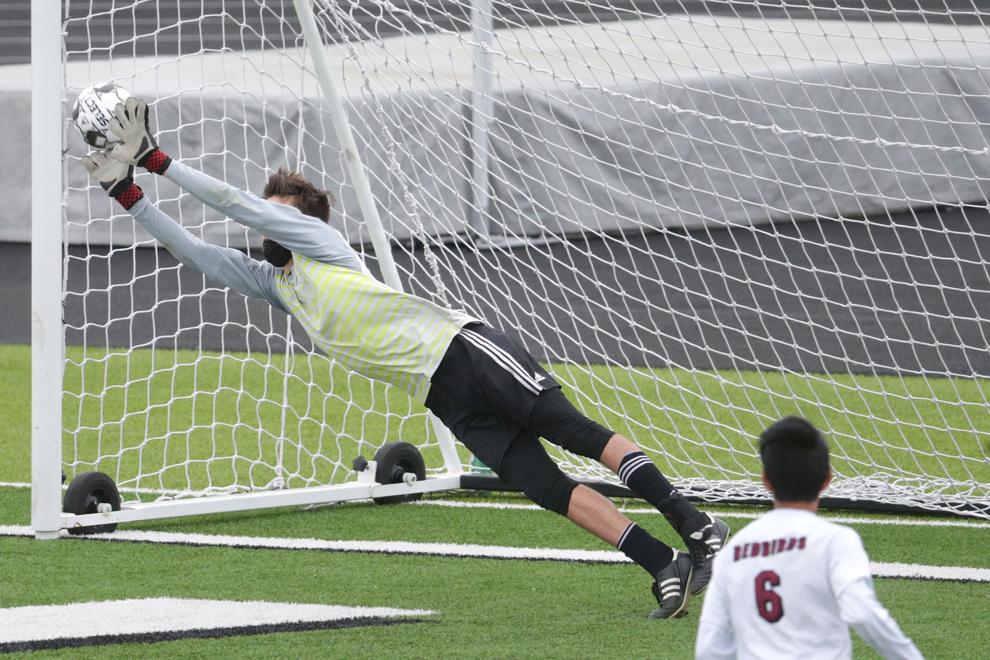 Fuhremann, a 6-foot-8 goalkeeper, provides a tall presence in net for the Warriors, who advanced to the Division 1 state semifinals in the alternate fall season. He also plays basketball and is a "very tall and athletic goalie who will be difficult to beat with his size and ability to cover the net," Waunakee coach Dave Kettner said.
Decker Storch, sr., Waunakee
Storch, a defender, was a "Best XI" selection on the All-State team last spring for the Warriors, who advanced to the Division 1 state semifinals in the alternate fall season. Kettner described Storch as "an intelligent and athletic player who can command the game with his ability to cover a lot of territory on defense."