PRAIRIE DU CHIEN — The Onalaska Luther High School boys basketball team need many things to go the right away on Wednesday to assure itself of another game on Saturday.
For starters, they Knights needed to defend well against a sharpshooter, exploit a height advantage with 6-foot-7 Gavin Proudfoot and use their balance to build confidence early against a Mineral Point team that beat Cuba City three times and entered the WIAA Division 4 sectional semifinal round with 15 wins in its past 16 games.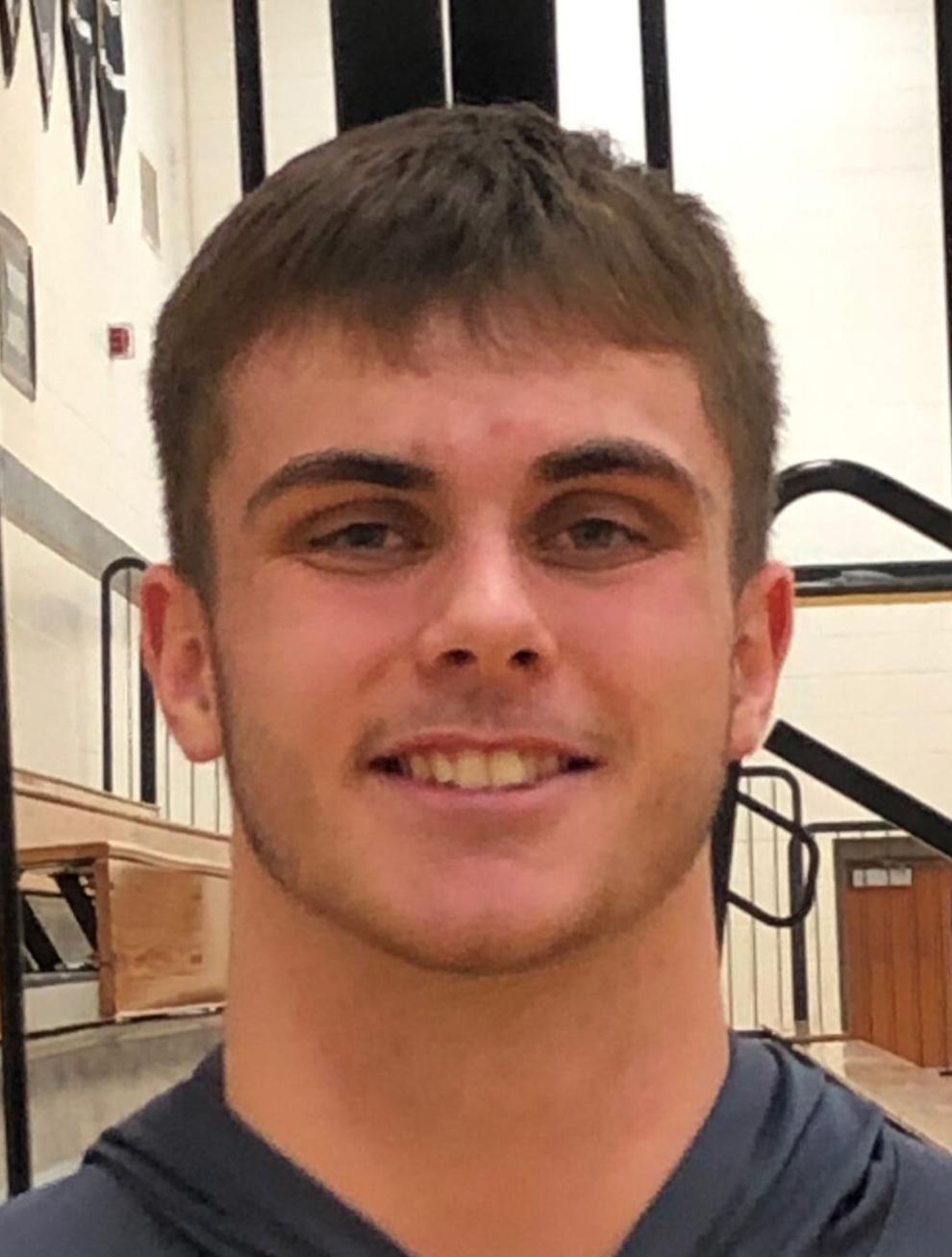 Luther accomplished all of that and more to knock off the top-seeded Pointers 78-60 and earn a spot in Saturday's sectional final at Baraboo, Wis.
Junior Isaiah Schwichtenberg scored a game-high 19 points, and the Knights (24-2) won their 12th straight game going away by erupting for 48 points in the second half in a game played at Prairie du Chien.
"It was a great game played in a great atmosphere," said Luther coach Brad Schaper, whose Knights advance to last season's Division 4 state semifinals. "What a great place to play this game, and what makes it better is the way we played."
Luther built a seven-point lead by halftime — and solidified that advantage on a rare 3-pointer from junior Nathan Riley — and controlled the second half to build a lead that reached 24 points.
The Knights earned a championship game against either third-seeded Marshall (20-6) or fifth-seeded New Glarus (17-9) at 1 p.m. Saturday. The Cardinals and Glarner Knights play Thursday. One more victory puts the Knights in their second consecutive state tournament.
Luther didn't completely shut down Mineral Point guard Joah Filardo. He finished with 15 points after entering with a scoring average of 17.1 points per game, but the Knights allowed him just one 3-pointer, which came with less than five minutes left. Filardo entered with 57 3s in 177 attempts.
Riley's 3-pointer came when Schaper opted to take Schwichtenberg -- who made 6 of 8 free throws -- off the floor at the end of the half, and it was his sixth of the season.
"He's been shooting it well in practice," Schaper said of Riley. "I don't think Mineral Point was expecting that, though."
After holding Filardo to four first-half points, the Knights started the second half by scoring seven of the first eight points and took a 37-24 lead when Gabe Huelskamp knocked down a 3-pointer.
Huelskamp scored 12 of his 13 points in the second half to help Luther pull away. he also followed up pair of free throws with a dunk later in the half for a 57-38 lead and gave the Knights their biggest lead of the game at 67-43 with 5 minutes, 40 seconds left.
Junior Kodi Miller added 18 points and Proudfoot 17 for Luther, which hasn't lost since Jan. 20.
In Photos: Onalaska Luther vs. Black River Falls boys basketball
Luther's Isaiah Schwichtenberg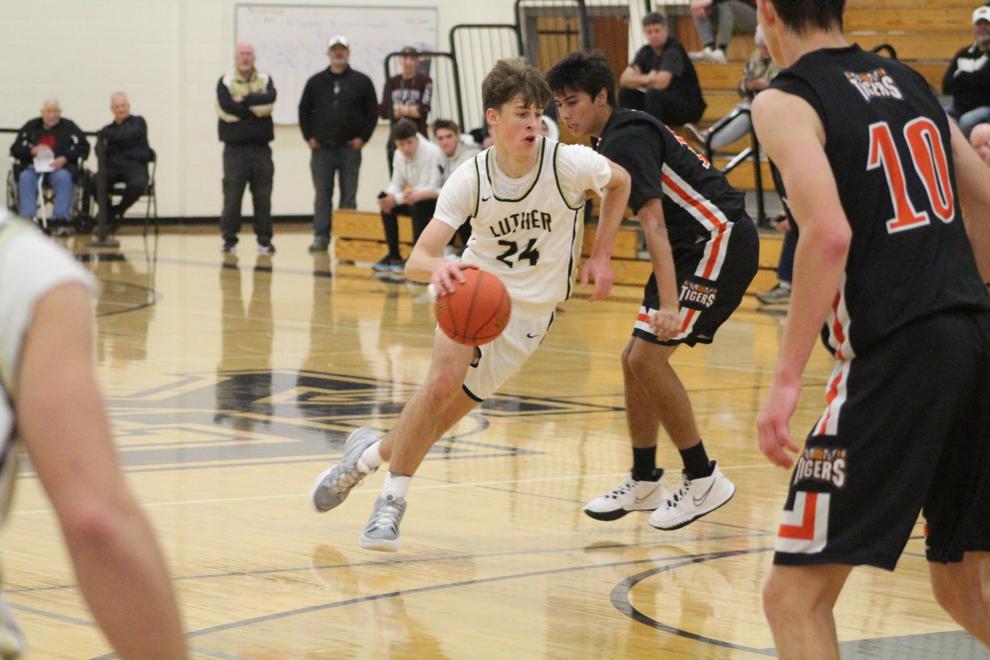 Luther Black River Falls boys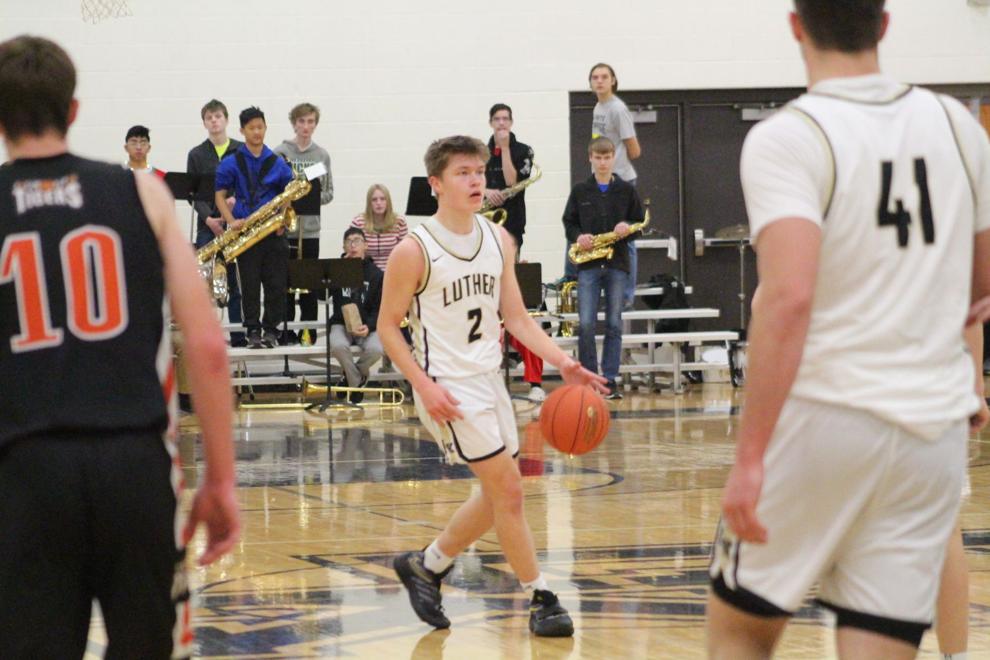 Luther Black River Falls boys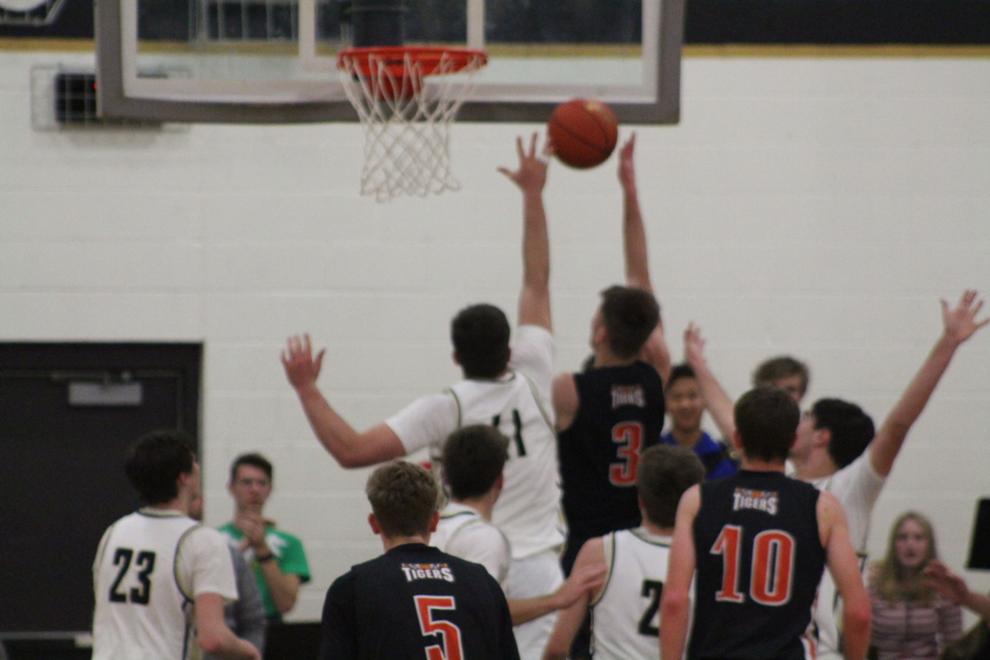 Luther Black River Falls boys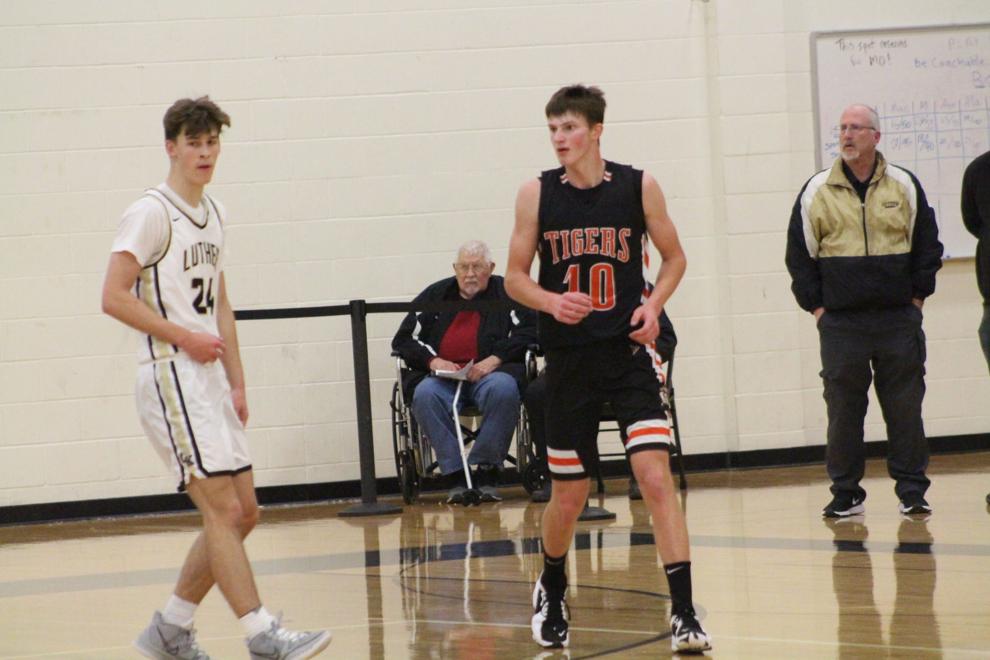 Luther Black River Falls boys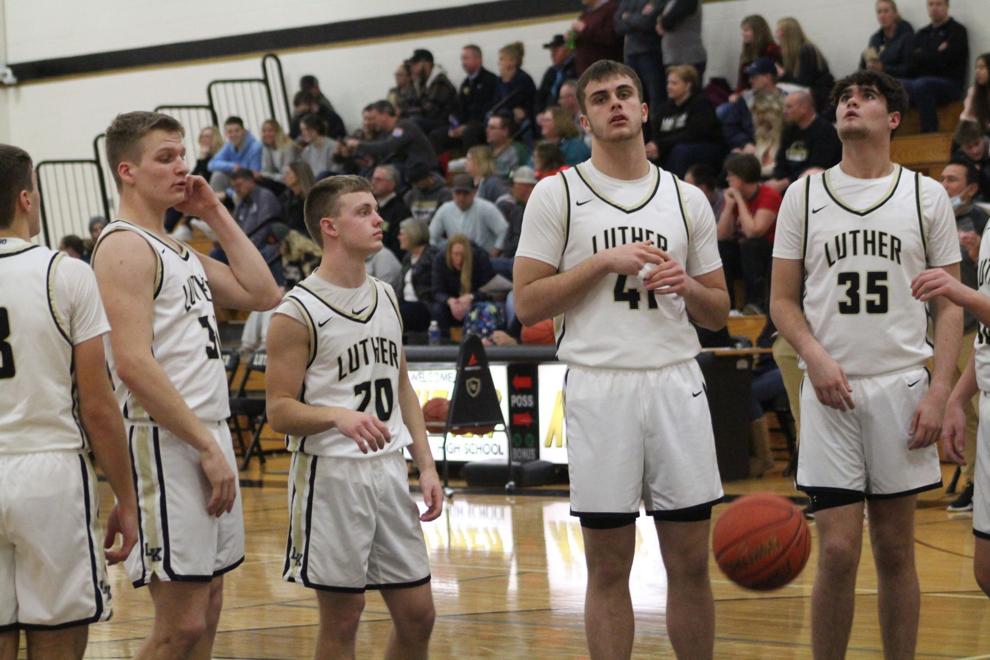 Luther Black River Falls boys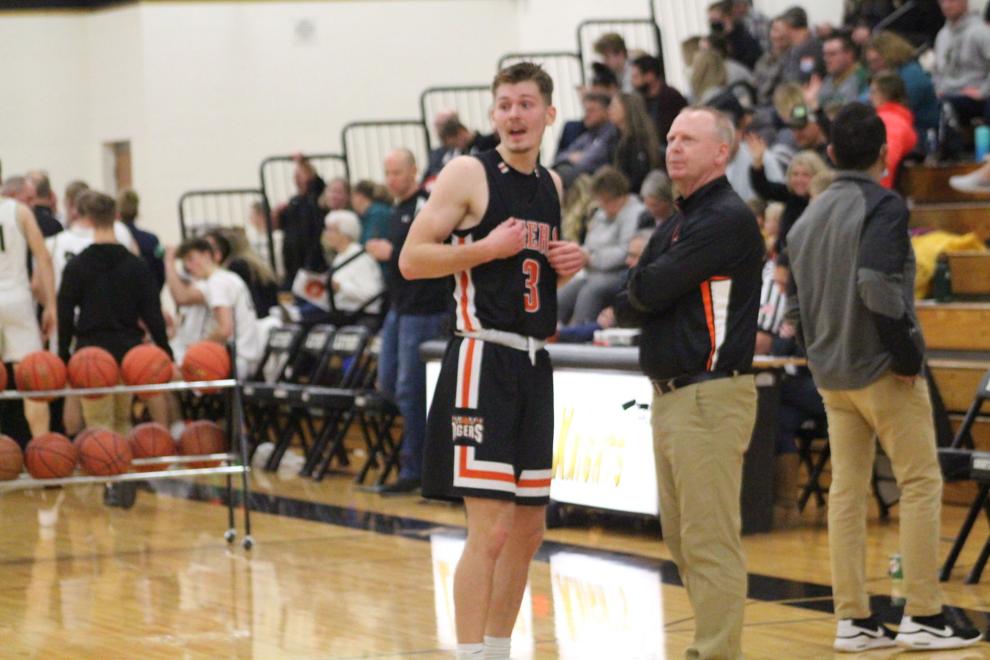 Luther Black River Falls boys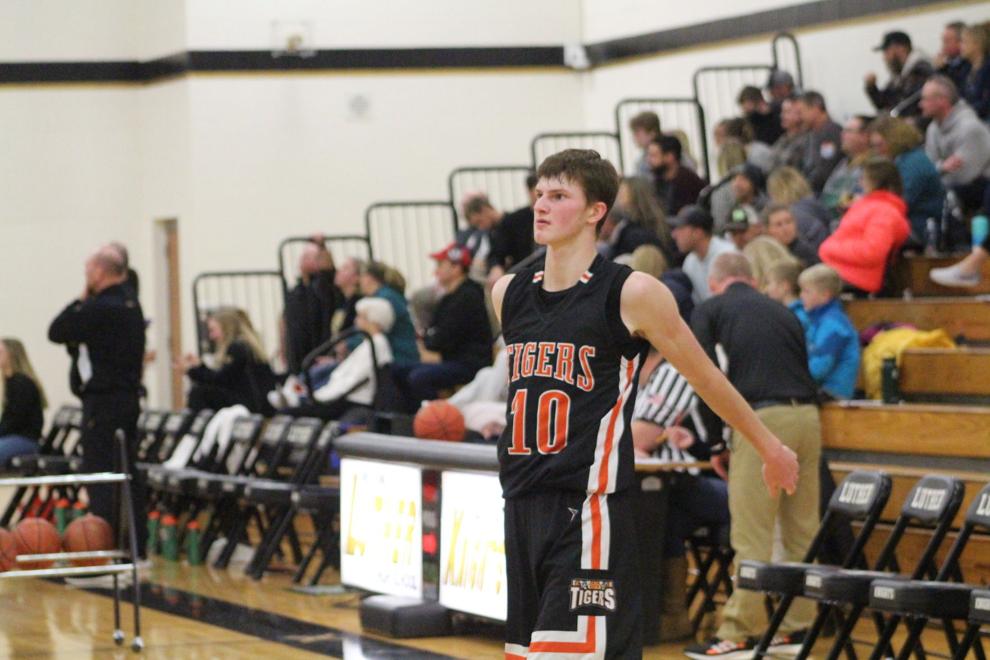 Luther Black River Falls boys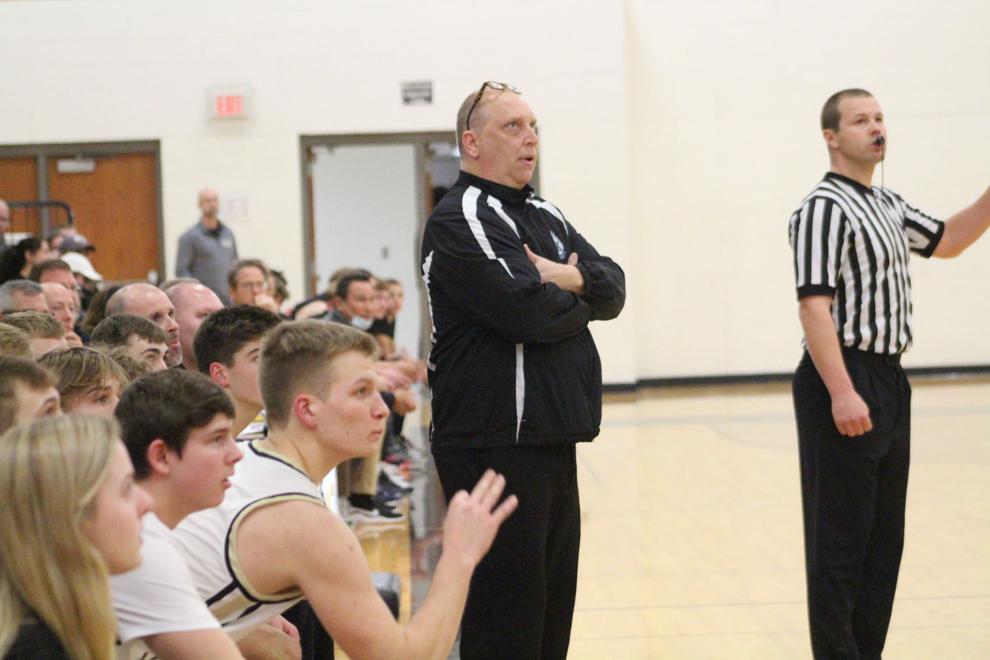 Luther Black River Falls boys