It takes a village to host a baseball tournament.
That's what the Westby/Coon Valley American Legion team is learning this week as it prepares to host the American Legion Class A State Tournament in Westby for the first time.
The tournament was hosted in Coon Valley twice before, but moved to Westby this year due to flooding in the fall and large amounts of rainfall in recent weeks.
Getting Veterans Memorial Field in Westby ready required a few pairs of hands, but 12th-year Westby/Coon Valley coach John Hamilton knows that the tournament will reap the benefits of the numerous improvements.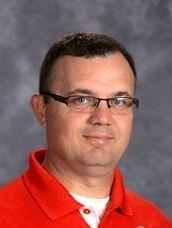 You have free articles remaining.
Register for more free articles.
Stay logged in to skip the surveys.
"We've upgraded the playing surface, we've redone the dugouts, added some media deck space and have done a variety of general updating to the park to improve the quality," he said. "After the flooding, my first thought was to move the tournament to Westby. The kids are excited and proud of the work and time they've put in, and they're excited to showcase their talent to some teams we haven't seen yet."
Westby/Coon Valley — which earned an automatic berth in the tournament from hosting — carries a .500 record at 13-13. The tournament starts at 10:30 a.m. Friday with a matchup between Arcadia (13-9) and Waupun (21-2). The home team plays in the last game of the day in a 7:30 p.m. matchup against Medford (16-4).
The Class A tournament features local talent with Westby/Coon Valley, Arcadia and Prairie du Chien (27-6) while also bringing in distant teams such as Waupun, Waupaca (12-10), Medford, St. Mary's Catholic (14-6) and Osceola (12-6).
The competitive teams, numerous games and bright weather in the forecast will make it a near-perfect weekend to catch some quality baseball, according to Hamilton.
"Looking at the teams coming in, there's quality up-and-down and you don't get to the state tournament without having a quality program," he said. "There's definitely going to be a very strong field of teams, and people who come to watch are going to see some great baseball."