So far this season the Coulee Region Chill have been a team that will test the competition, even push them to overtime, then a shootout, but come up short.
They are the North American Hockey League's dangerous, but non-lethal team.
Second-year coach Ryan Egan's squad, which plays at the Springfield Blues both Thursday and Friday before returning home Saturday to host the Kenai River Brown Bears, has the most shootout losses (5) in the 23-team NAHL.
While the Chill (6-11-1-5) enter Thursday's game with a six-game losing streak, two of those losses came in a shootout.
"We have to regroup, we have to get back on track," Egan said after a shootout loss to the Minnesota Magicians last week. "We went nine or 10 in a row without losing in regulation. We've got to find a way to score more goals."
Egan knew the Chill would experience some growing pains, especially being such a young team. But coming oh-so-close and not finishing has been frustrating at times for players young and old.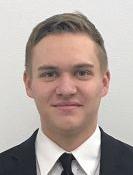 "We are in every game, we just need to learn to finish a game," said Onalaska High School graduate Tyler Ebner, a 6-foot-1, 170-pound forward who is fourth on the team in scoring with six goals and eight assists for 14 points.
"And I think once we get that down, we'll be fine."
Ebner came from a highly successful high school program in the Onalaska Hilltoppers, but the NAHL game is faster, more physical and loaded with talent. Ebner, Egan said, has adjusted and elevated his game and needs to continue doing so.
"Tyler works hard and has a very high hockey IQ," Egan said. "It is good to see him get on the (score) board and we need him on the board more often."
It's no secret the Chill need to find a way to bolster their offense, having been outscored 18-9 over its last five games. Nick Bowman (8 goals, 10 assists) and Brandon Koch (2 goals, 16 assists) lead Coulee Region in scoring.
"We are right there, we are in every hockey game," Egan said. "We've just got to find a way to put things over the edge. We need that extra 10 or 20 percent effort, and like I said, maybe a little more opportunistic on the offensive side of the ice and we will be just fine.
"When we find ways to score, we find ways to win."
Ebner and Egan are on the same wavelength, as each believes a little extra effort is what it will take to put the Chill in the winner's column.
"It is all about playing hard. That is the one thing I think we can improve on in the offensive zone that will help us get some more scoring chances," Ebner said.
ZETTERQUIST COMMITS: Chill goaltender Emil Zetterquist has committed to play for NCAA Division I St. Lawrence University. Zetterquist, 19, has a 4-3-1 record with a 2.34 goals-against average and a .938 save percentage.