It took three periods, overtime, then a shootout before the Minnesota Magicians found a way to end the Coulee Region Chill's winning streak Thursday night. Matthew Stanton, the first player in the three-player shootout, scored the only goal to give Minnesota 3-2 win over the Chill at Green Island Ice Arena.
The loss snapped the Chill (4-8-1-1) win streak at three games, and pushed the Magicians' record to 10-5-1-1.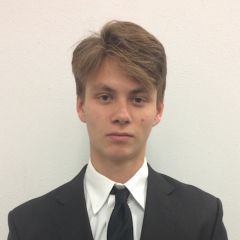 Coulee Region, which had won four of its last six games entering Thursday night's contest, tied the game at 2 on a Tomas Vochozka goal at the 12:09 mark of the third period, and goalie Emil Zetterquist kept it that way.
Zetterquist stopped 34 of 36 shots through three periods and overtime, then stopped two of three shots in the shootout. Magicians' goalie George McBey, who stopped 39 of 41 shots, blanked the Chill in overtime, then thwarted shootout attempts by Jackson Decker, Vochozka and Nick Bowman to preserve the win.
The Chill took a 1-0 first-period lead on Kevin Bryant's first goal of the season, only to have the Magicians score two second-period goals. That's the way it stayed until Vochozka tied in the third.