The UW-La Crosse women's basketball team used two separate 7-0 runs in the first half to defeat Viterbo in a 62-52 win for the Eagles on Sunday.
Elise DeNoyer led the Eagles with 20 points, as she was 8 of 16 from the floor. DeNoyer also led UW-L with eight rebounds.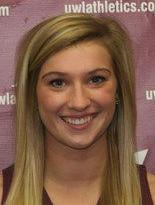 The first 7-0 scurry came in the first quarter, and it was needed to erase an early five-point V-Hawks lead.
Shayla Karge made back-to-back layups to put the Eagles ahead, and UW-L (3-2) didn't surrender its lead after that, despite a 9-0 run from Viterbo.
In that 9-0 run from the V-Hawks, Heidi Huebner made a pair of jump shots while Ambree Schlosser scored three points. The V-Hawks' 9-0 run lasted 2 minutes, 51 seconds. The Eagles committed three turnovers in that stretch.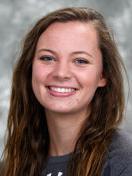 Brynn Bozich scored seven first-quarter points for the V-Hawks, who fall to 3-7 on the season.
In the second quarter, UW-L got its 7-0 lead that was ended by a Dani Craig layup at the buzzer to lead 33-21 at the half. Those seven points came in a 1:38 span.
Craig made a layup to start the rally, and Taylor Nelson made a 3-pointer with 55 seconds left in the quarter.
Delaney Schoenenberger led off the fourth quarter with a 3-pointer for the Eagles. UW-L led 47-41 at that point, and Viterbo didn't get any closer.
Ava Kramer chipped in 12 points for the Eagles.
Viterbo had three players score 13 points each. Those three V-Hawks were Schlosser, Bozich and Alyssa Nilssen.