After missing out on a trophy at last year's NCAA Division III national championship meet, the UW-La Crosse women's cross country team is gearing up to bounce back and make the podium.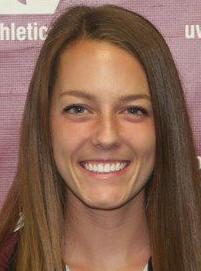 The Eagles, who are currently ranked ninth nationally, finished sixth out of 32 teams at the championship meet, only two spots away from a trophy. Becoming a trophy team this year appears to be a real possibility after the Eagles finished won UW-Whitewater's Tom Hoffman Invitational.
"A big goal of ours is to win the conference meet and we'd really like to take regionals too," said senior runner Sadie Kroll. "Our other focus is on the trophy at nationals."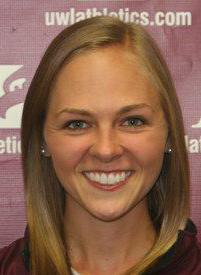 Kroll is returning after a successful junior season that included a national championship appearance and a second-place finish at the WIAC conference championships with a time of 21 minutes, 55.5 seconds. Kroll earned a spot on the All-WIAC first team, along with teammate Kaitlyn McDaniel earned All-American honors her sophomore year.
"If we can keep Sadie as our top runner from what she's showing us right now and the ability she showed on the track in the spring, she has a chance at being an All-American," Stanley said. "Kaitlyn is a previous All-American and didn't have a good national meet last year, but she's rebounding from that, and she'll be a difference-maker for us."
The Eagles are determined to place higher this year thanks in part to changes in practice with working on being able to sustain stronger levels of running for longer periods of time. Also new this year is one thing all the runners have in common to drive them to nationals — attitude.
"We're running with a lot of experience up front, and we have the attitude to compete at the national championship, and we've been missing that for a long time. We gained it last year after placing sixth," Stanley said. "We missed out on a trophy last year, and we knew we were a trophy team, so it hurt not getting it, so now we're focused on bringing the trophy back with us this year."
Next on the schedule for the Eagles is a n appearance at the Roy Griak Invitational, hosted by the University of Minnesota on Saturday.
The team will be competing in the Division II race to prepare it for what's coming up later in the season.
"We wanted to get in a race where we might not be able to win, and it'll be a big surprise if we trophy," Stanley said. "Our women will be in the middle of the race rubbing elbows and getting pushed around to replicate what it'll be like at the national meet."