The UW-La Crosse football team enters the season with high expectations.
The Eagles return 14 starters after finishing 7-3 overall and 5-2 in the WIAC, which was good for a second-place finish. It was the team's best finish conference since a runner-up performance in 2006.
Predicted by conference voters to place second again, UW-L is striving for more.
"It's good to have high expectations," senior Ryan Flathers said. "But our whole group wants to exceed those expectations. We like the pressure."
Their first opportunity to live up to those expectations begin when the Eagles host Concordia College (Minn.) at 1 p.m. on Saturday.
The Cobbers are a good first test. They consistently finish among the top three in the MIAC and have experience defeating WIAC teams in the past, including UW-Whitewater in 2017. They are distinctive because they have run the triple option for nearly two decades under coach Terry Horan, who has amassed a 124-60 record in 18 seasons.
"They are actually a little unique with what they are doing," UW-L coach Mike Schmidt said. "I think our defense is really designed to stop a more traditional offense where these guys are running triple option and outside pitch.
"They do present something unique for us, but it's not something we haven't seen over the last couple of years. We have played against five teams that have done that over the last couple of years. So we are prepared and we have it in the system already. Our guys are ready."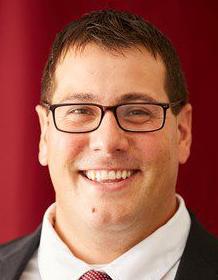 You have free articles remaining.
Register for more free articles.
Stay logged in to skip the surveys.
Those teams are Luther and Carroll, programs with much less recent success — they combined to go 4-16 last season. But the Cobbers are a bit different in that they can throw it around if they deem it necessary. Quarterback Blake Kragnes is experienced and enters his third year as a starter. The 6-foot-5 senior tossed for nearly 900 yards and eight touchdowns while adding 373 rushing yards and six more touchdowns.
"We are just going to have to scheme up different," Flathers said. "I feel pretty confident. We have a lot of athletes on defense … A lot of us are going to be in different positions that we normally don't play.
"It's going to be interesting. It's going to be unique to get us out of our comfort zone a little bit, and it's going to be a challenge, but a good challenge."
This will also be the first test for the Eagles new offense. A different scheme that will call upon more quick passes to get the ball out of sophomore quarterback Evan Lewandowski's hands. It's also a new situation for Schmidt, who took over offensive coordinator duties when Isaac Fruechte left for Northern Iowa. And it's still very much a work in progress.
"Who knows what it's going to look like," Schmidt said. "I don't even know what it's going to look like yet.
"I do think we are going to try and be really explosive, but I don't overthink it. Go with what the defense gives us. We have really good wide receivers and coming over from the defensive side I get a unique perspective and how to attack guys, who to attack, how to attack coverages, and that's what we really have been working on."
It will be the first start for Lewandowski. He was considered the future of the program when he committed after a highlight-filled high school career at Lake Zurich (Ill.). The future is now for the 6-foot-5 sophomore, and his teammates think he is ready.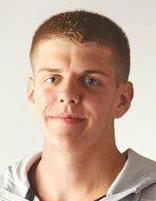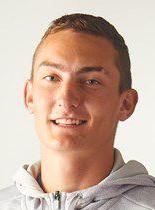 "He's a great leader," senior receiver Dominic Labellarte said. "Doesn't matter what age you are on this team, no one really (cares). We hold a high standard no matter what.
"He's filled that role, as have our other quarterbacks, they're stepping up to the role and are ready to compete. We're excited about all of them."