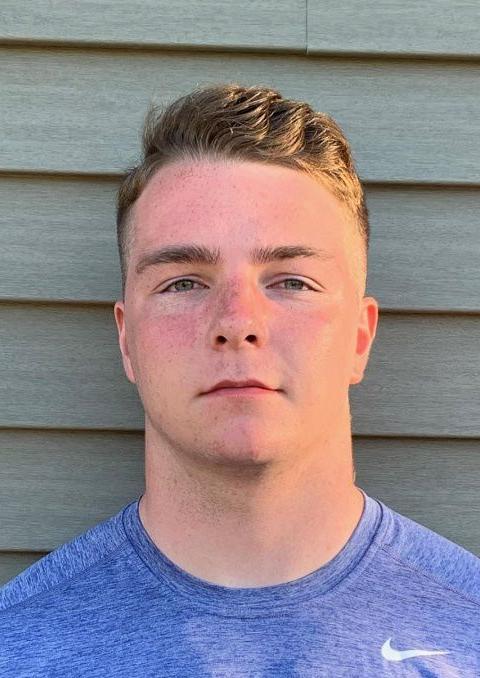 WEST SALEM — The path that Matt Bigley followed to the Southeast Missouri State football team wasn't a direct one.
The West Salem High School graduate had an idea that he was good enough to play on the Division I level in college, but it took some time to confirm it.
The linebacker did that this month by following up a couple of other stops with an agreement to become a preferred walk-on with the Redhawks, who are part of the FCS level in Division I.
"I had talked to some Division I schools during high school recruiting — not many but some," Bigley said. "I saw it as something I could do, but none of the discussions ever turned into an offer."
This offer, essentially a chance to earn a scholarship to the school, comes on the heels of playing initially at UW-La Crosse and then Ellsworth Community College (Iowa) the last two seasons.
Bigley, a 6-foot-1, 225-pounder, said his one season with the Eagles was a wake-up call of sorts. Although he said his role on the team wasn't a good fit, the experience opened his eyes to what it took to play college football.
"Going to La Crosse, I probably wasn't in the greatest of football shape," said Bigley, who had 89 tackles and four sacks as a West Salem senior. "When I got there, it was like, 'Woah, this is a different level.'
"I had to take things more serious than I was and work harder if I wanted to do something with football."
Bigley worked on his speed and strength like he hadn't before as he plotted his next move. If he wasn't going to get the chance to play the role he wanted at UW-L, he'd have to find a new home.
A discussion with his parents brought up the topic of junior college, so Bigley started looking into it.
"I contacted some junior colleges in Iowa and Kansas, and Ellsworth got back to me and wanted me to come and play there," Bigley said. "They said I would be a big piece of their defense, that I could make a name for myself and accomplish what I wanted to accomplish."
Bigley was inserted at weakside linebacker in the Panthers' 4-3 defense and worked his way into a starting position. The opportunity gave Bigley the chance to showcase his ability to stuff the run and work to become better in pass coverage.
"When he was here, he was big for us and big for the area as more of a cover linebacker or bigger secondary player," West Salem coach Justin Jehn said. "I think he is very improved in speed.
"When he was here, we strongly encouraged him to go out for track, but he's so attached the weight room, it was a tough thing to get him away from. It's been great to see him make these kinds of gains with his game."
Bigley joins a team that tied Austin Peay for the Ohio Valley Conference last season and has posted consecutive 9-4 seasons that resulted in FCS playoff games.
The Redhawks were eliminated by Weber State in the second round of the 2018 playoffs and by Illinois State in the first round last year.
Bigley will play inside linebacker after being guided through the transfer process by Ellsworth coach Mitchell Kleinschrodt. Bigley said Kleinschrodt was a major help in finding a new place to play after recording 89 tackles and an interception.
He thinks he can continue to progress at Southeast Missouri in the same way he progressed at Ellsworth. Bigley is also excited to make the move to a familiar 3-4 defensive set.
"I'm excited to play in this defense because it takes me back to my days in West Salem where we played four linebackers, and my main position was inside," Bigley said. "Everything should come pretty naturally for me once I get there."
The Panthers are 33-38 overall and 25-22 on the OVC under six-year coach Tom Matukewicz.
Be the first to know
Get local news delivered to your inbox!