ST. PAUL — The UW-La Crosse softball team was eliminated from postseason play on Friday with 4-0 and 5-0 losses to third-ranked St. Thomas (Minn.) at an NCAA Division III super regional.
The Eagles (29-20), who were making their first appearance in a super regional, were in trouble from the start after St. Thomas (43-5) scored three runs in the first inning of the first game. The format was a best-of-3 series with Saturday being the date for the tie-breaking game had the Tommies not ended it Friday.
St. Thomas was the beneficiary of an error and wild pitch during that first inning, and Sam Birling's two-run double was the big hit.
The Eagles threatened to pull off a comeback by loading the bases in the seventh on a two-out single by Haley Radewan, but Kierstin Anderson-Glass struck out Emily Knight to end the game.
La Crosse had six hits — five singles and a Kendra Leis double — and struck out three times. Right fielder Sabrina Scardamaglia singled in the first game and doubled in the second.
Mia Schmidtke, who blasted four of her 13 home runs after the regular season ended, was a combined 1-for-6 with a single in the first game.
The Tommies also scored a run with the help of an error in the first inning of the deciding game.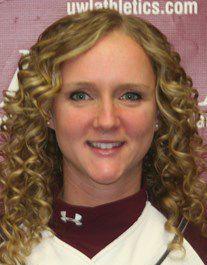 The Eaglaes had three hits in the second game and stranded two runners in the fourth after Sydne Shattuck and Leis led off with singles and moved to second and third with one out on a Stephanie Cole sacrifice bunt.
Caitlyn Hughes (16-5) pitched 5⅓ innings in each game and allowed three runs while becoming the fourth pitcher in team history to top 400 career innings. Hughes was the losing pitcher in the second game, and Maddie Muelken (9-7) was the losing pitcher in the first after allowing three hits and three runs — one earned — in two-thirds of an inning as the starter.
Muelken faced six batters in the first game before coach Chris Helixon made the change to Hughes.