The UW-La Crosse men's basketball team is quietly turning heads in the WIAC, but that could change after Saturday's 75-60 victory over Whitewater at Mitchell Hall.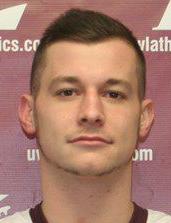 UW-L rallied from a five-point halftime deficit with a 50-point second half, thanks in part to Ben Meinholz's standout performance. Meinholz drained 10 of 16 field-goal attempts, including a 3-pointer, and hit both of his free throws for a game-high 23-point performance. Meinholz added five rebounds, four steals and three assists as the Eagles (11-4, 4-0) won their fourth straight to keep pace with Oshkosh (14-1, 4-0) atop the WIAC.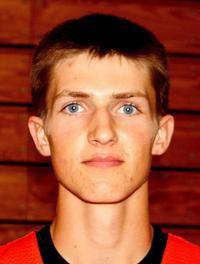 UW-L, which shot 45.5 percent (30 of 66) from the field, outrebounded the Warhawks (12-3, 1-3) and forced them into 15 turnovers. UW-L finished with nine steals and had just six turnovers.
Brendon Manning was 8 of 13 from the field, perfect on all four of his free throws, and finished with 20 points for UW-L, while freshman Ethan Anderson — a Black River Falls High School graduate — added 16 points, including a pair of 3-pointers.
Andrew Brown led Whitewater with 17 points.
NSAA
Dickinson State 65, Viterbo 60
DICKINSON, N.D. — Viterbo's Jason Tichy scored a team-high 16 points, but it wasn't enough as the V-Hawks fell to Dickinson State. Noah Fredrickson added 10 points for Viterbo (9-10, 2-3), which has lost three straight and six of its last seven. Tyree Young led the V-Hawks with six rebounds.
Dickinson State (7-9, 3-2) led by three points at the half, then outscored Viterbo 29-27 in the second.
WOMEN'S BASKETBALL
WIAC
UW-L 60, Whitewater 49
WHITEWATER, Wis. — UW-L team won its third straight game by defeating UW-Whitewater in front of a crowd of 482. The Eagles (14-1, 3-1), second in the WIAC behind UW-Oshkosh (14-1, 4-1), jumped to an early lead, then watched the Warhawks pull within 27-25 at the half. Whitewater remained hot with 22 third-quarter points, but UW-L's defense clamped down, holding Whitewater to 12 in the fourth.
Junior Dani Craig led the Eagles with 18 points, and also made three of UW-L's seven 3-pointers. Sophomore Ava Kramer added 11 points, thanks to a 7-for-10 performance from the free-throw line. The Eagle's leading scorer, freshman Emma Gamoke, finished with nine.
NSAA
Dickinson State 63, Viterbo 52
DICKINSON, N.D. — The V-Hawks outscored Dickinson State 16-6 in the fourth quarter, but it wasn't enough. Madessa Collins, an Aquinas High School graduate, was the only V-Hawks' player in double-figures as she finished with 12 points. Madison Doerr, Brynn Bozich and Alyssa Nilssen each had seven points for Viterbo (7-12, 0-6).
Bozich and Nilssen also chipped in with five rebounds.
WRESTLING
Cliff Keen Mike Duroe Invitational
MOUNT VERNON, Iowa — UW-L placed 14th in the 17-team field at the Cornell College Invitational. Cornell won the invite with 97.5 points. UW-L had 27.5.
William Storch led the Eagles with a fifth-place finish in the 184-pound weight class. Storch earned fifth by defeating Loras College's Derek Venteicher with a third-period pin.