Stop me if you've heard this before: Quarterback is the most important position in football.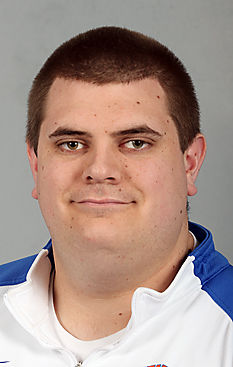 It's a phrase that has become cliché at this point. But clichés get created for a reason, and in this case it's true — without a quarterback, your team has little to no chance of competing for a championship.
The UW-La Crosse football team has a quarterback, and a good one at that, in senior Tarek Yaeggi. Yaeggi is entering his second season as the Eagles' starter, and he set single-season records for total offense (2,896 yards), passing yards (2,724), and completions (218) last year. He was the ignitor of an explosive offense that averaged 36.0 points per game a year ago, and he has a bevy of weapons on this year's roster to attack defenses with.
The problem is, there's only one of him.
Yaeggi missed what amounted to a game and a half in 2016 after sustaining a shoulder injury in the Week 6 loss to UW-Whitewater. He gutted it out the final three games, and put up an all-time performance (39-for-66, 538 yards and four TDs) in the Week 10 loss to Platteville, but it was clear the shoulder was painful to play with.
Last season's backup quarterback, NCAA Division II transfer Ben Schramski, improved with more game action filling in for Yaeggi, but he's not on this season's roster. Schramski wasn't 100 percent healthy heading into camp, and wasn't able to compete for a spot this season, Eagles coach Mike Schmidt said.
That leaves the Eagles with junior Drew David, sophomore Jack Dwyer, senior John Tackett and freshman Ben Weerts as the quarterbacks available if Yaeggi goes down. UW-L is starting four new offensive linemen this season, and they're aware that pass protection will be paramount to the team's success. Yaeggi added some weight this offseason in an attempt to be more durable, but the lack of a nearly-equally talented quarterback behind Yaeggi is a fair point of concern.
That's not a shot against David, the No. 2 quarterback on the Eagles' depth chart heading into Saturday's season opener against Luther College. David is a smart, capable player, but he hasn't seen the field since becoming one of four quarterbacks, including Tackett, to start in 2015, the team's third consecutive 3-7 season.
Dwyer was an exciting recruit coming out of Milwaukee's Marquette University High School, and he played baseball for the Eagles in the spring. He's shown a strong arm throughout training camp, but hasn't played football yet at the college level.
The optimist looking at the situation would say perhaps Schramski can get healthy and be competing for the QB spot next season after Yaeggi graduates, and any chance the backups have to get into games this season will help build their skills.
The pessimist would say if Yaeggi sustains an injury behind an inexperienced offensive line, then Eagles fans are looking at another season without a chance for a championship.
There's a bit of irony at play here.
Schmidt's main focus in his program's recruiting the past two seasons has been to establish more depth at each position.
Through a stroke of bad luck, they're staring at a season of one established starter and a handful of unproven backups at the most pivotal of positions.
Here's to hoping that UW-L doesn't have to utter another cliché — "next man up" — when it comes to its quarterback this season.