RIVER FALLS, Wis. — Each time Nick Holcomb went to the line of scrimmage on Saturday, he saw a similar sight.
One defender, and a ton of green grass behind him.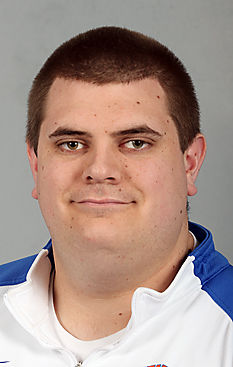 It may as well have been a bullseye for the UW-La Crosse football team's senior wide receiver. Holcomb — a 6-foot-2, 190-pounder — took it to the UW-River Falls defense over and over again, and even after Holcomb lit the Falcons up in the first half, the look never changed.
"Man-to-man, with no safety over the top. I'm not sure why, what caused them to do that and continue to do that the entire game," Holcomb said, still a bit confused after the Eagles' 56-7 shellacking of the Falcons in the regular-season finale. "But that's a very easy coverage to take advantage of with our receivers, not just me, all our receivers. We can get off of that and we all took advantage of it."
Holcomb's right, and multiple UW-L receivers had good days.
But none came close to the performance Holcomb put up, both on Saturday and for the season. Holcomb hauled in 11 catches for 253 yards and a school-record five touchdowns. Finishing the year with a bang moved his season numbers to 80 catches, 1,401 yards and 20 touchdowns, all of which are single-season program records, and Holcomb's 28 career touchdown catches put him second in program history.
"This is the greatest season that any wide receiver's ever had in the history of UW-L football," UW-L coach Mike Schmidt said. "We kind of saw it coming. I didn't know it was going to be like that, and I certainly didn't think it was going to end like that against a really good River Falls team.
"Just shows you the type of player he is."
The type of player Holcomb is can be difficult to define. He's fast, but there are faster players. He's big, but there are bigger. He's got great hands, but still had some drops throughout the season.
Perhaps no label fits Holcomb better than consistent.
Every game this season, opponents knew he was going to be the focal point of the Eagles' passing attack, and yet they couldn't stop him. He was held without a touchdown only once — against Carroll — but that game was a blowout in which the UW-L ground game made it easy to give Holcomb a rest.
Otherwise, his lowest output this year was an 11-catch, 95-yard, one TD performance against Whitewater. That game was played through a driving rain, and it was also the game when senior quarterback Tarek Yaeggi was hurt. Junior Drew David started the rest of the way for Yaeggi, and just like Yaeggi before him, David fed Holcomb the ball and good things happened.
Quarterback changes can paralyze even the best receivers if there's too much of a drop-off in talent — just ask the receivers at UW-Stevens Point — but David's play and the way Holcomb habitually roasted defenders allowed him to continue being stellar.
"It's honestly really hard to put into words what he's able to do out there," David said. "Teams consistently want to play him one-on-one and try to put their best corner on him. Week after week, he continues to make plays.
"He makes the quarterbacks look good. We can just throw it up there, and we know at the end of the day he'll find a way to come down with it."
Yaeggi was able to play Saturday, his first action since the injury, and he tossed the fifth touchdown of Holcomb's absurd day.
Through the simply dominant year he's had, Holcomb has been asked about his performance on a weekly basis. He's frustratingly humble — always crediting others when it's clear at times his individual effort made a play possible. But that's also part of his consistency. He'll beat you, make it look easy, and not see it as a big deal.
"Nick just did what Nick does. What a great finish to a great career," Schmidt said.
Holcomb is all but guaranteed to receive All-American honors, and should certainly be the offensive player of the year in the WIAC. But Saturday's win also kept UW-L's (admittedly slim) Division III playoff chances alive.
That's what Holcomb had his mind on Saturday.
"Go 8-2 in the WIAC and don't make it to the playoffs? You can't do too much about that," Holcomb said. "This was definitely a statement game. Hopefully people look and see what we're doing here. You never know, we left it up in the hands of the judges, I guess, but I think we should get talked about."