The UW-La Crosse football team's offense has looked a bit different in its three nonconference games this season compared to its early-season performances a year ago.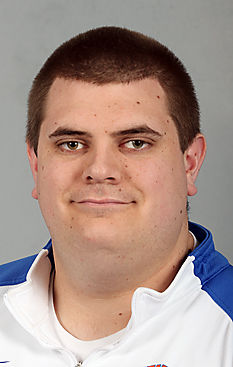 There hasn't been the 65-point explosion like fans saw against Ripon in 2016 — although, absent three first-half turnovers in Saturday's 41-6 home shellacking of Carroll, the Eagles seemed on their way to that kind of performance.
But what has stood out has been a push toward establishing the basic tenants of offensive coordinator Jake Landry's system, and how important that foundation is going to be in the WIAC season. Despite injuries to its three of its top five running backs and working in a revamped offensive line, the Eagles have grinded out solid rushing performances in each contest.
UW-L (3-0) gained 172 yards on 43 carries Saturday, a tidy average of 4 yards a carry, and scored three times on runs from inside Carroll's 5-yard line. The Eagles were 5-for-5 on their red-zone chances Saturday, and are now 11 of 13 (85 percent) in such scenarios this season. UW-L converted just 77 percent of their red-zone chances into points last season, and it hurt them in close games against Whitewater and Eau Claire.
"I thought we did a marvelous job in the red zone," UW-L coach Mike Schmidt said. "Last year against these guys we couldn't move the ball in the red zone at all. I feel good about that."
With Carroll sending multiple defenders at Eagles senior receiver Nick Holcomb each play, the offense relied on other weapons to get the ball moving through the air. In particular, the team's tight ends — sparingly used as receivers a year ago, but improved in talent and depth — got involved often. Sophomore tight end Cole Spieker scored his first career touchdown in the first quarter on a wheel route near the goal line and finished with 43 yards. Junior Trent Milliken also brought in three passes, gaining 26 yards.
"Those guys are freaks," senior quarterback Tarek Yaeggi said. "That's what they are. For them to be that big and run that fast and be able to block the way they do, that's what helps our offense."
A ground-and-pound running game and having tight ends move the chains isn't as flashy as when Holcomb goes off and puts up video game numbers, but it is sustainable. It travels. It can be the difference in a tight conference game when relying on the outside passing game becomes tougher and tougher.
"We're trying to keep them (opponents) off guard," Spieker said. "A lot of defenses play against the run when there's a lot of tight ends on the field, and we're trying to break that."
Don't get me wrong: When the chips are down, UW-L is going to rely on Yaeggi making throws. With his talent and the receivers the team has, it'd be foolish not to. But what I see is a team evolving from being solely reliant on the pass — as UW-L was near the end of last season — to having options to start each game.
The Eagles face Stevens Point — a team they haven't beat since 2013 — this week, and it's the biggest test to date for UW-L.
In a matchup of two teams trying to climb into the top tier of the WIAC, the Eagles have an immediate chance to prove they've solved their biggest issues.