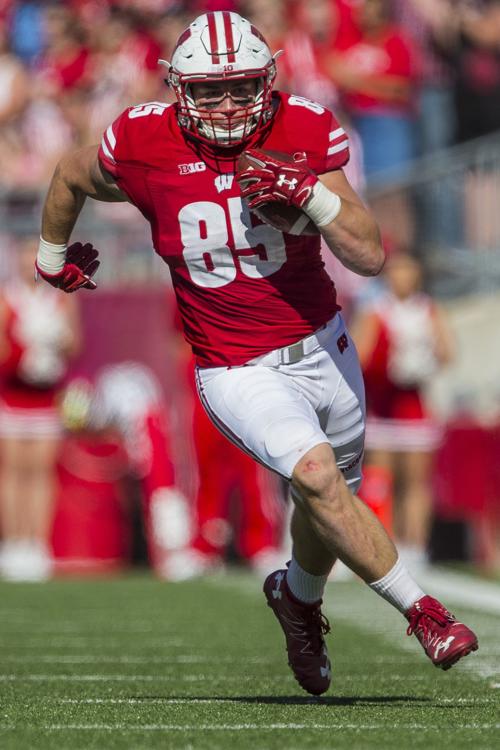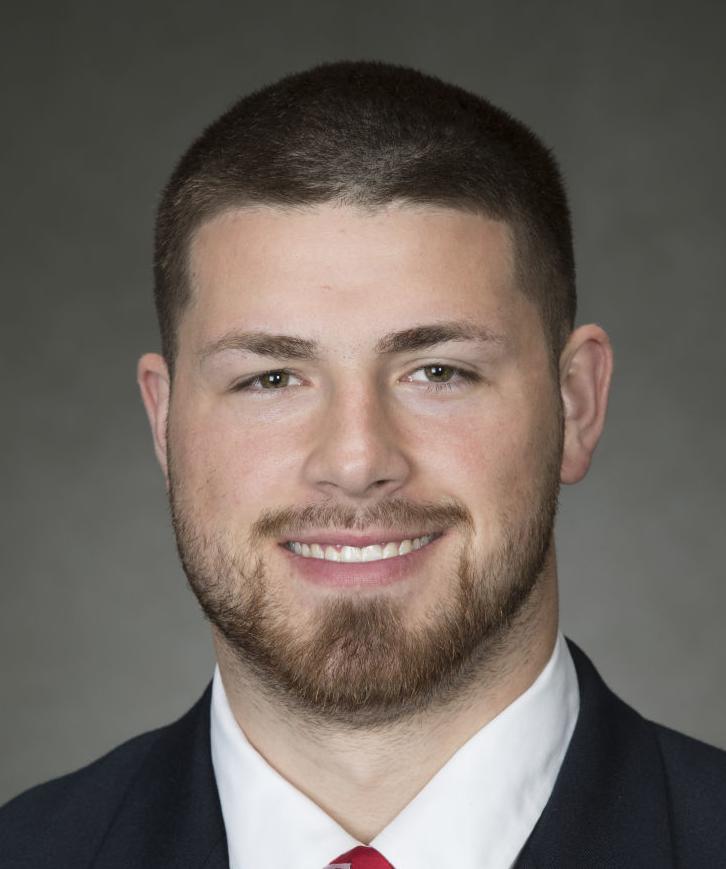 The injuries that disrupted Zander Neuville's football career ultimately ended it, according to a Twitter post from the University of Wisconsin tight end.
The sixth-year senior tweeted Wednesday afternoon he had "sustained another injury" and it would mean the end of his playing days.
"While this is disappointing, I am extremely grateful for the opportunity I had this year and throughout my time at Wisconsin," Neuville posted. "I want to thank Coach Chryst, Coach Turner and the entire coaching staff for allowing me to play at this incredible University."
Neuville didn't specify in his post what his most recent injury was, but he has been recovering from a knee injury sustained last season. Last week, Neuville was increasing his workload in practice and targeting the Sept. 21 game against Michigan for a return.
The 6-foot-5 Waupaca product walked on to the team in 2014 and redshirted before playing in 42 games, including 14 starts, from 2015 to '18. He caught 10 passes for 84 yards and two touchdowns.
In his post, Neuville thanked UW trainers and support staff for their help throughout his career.
You have free articles remaining.
"I have so many great memories and have made lifelong friends because of this program," Neuville wrote.
Neuville was granted a sixth year of eligibility in early August after he tore his right ACL in October 2018. It was his second torn ACL after tearing the ligament in his left knee in 2017. Neuville's biggest value to the Badgers, who have a young and inexperienced group of tight ends, was as a blocker.
Neuville graduated in December 2018 with a degree in biology, and was pursuing his Master's degree.
"I am excited to pursue my other passion by beginning medical school next fall," Neuville wrote in the post.
With Neuville's retirement, UW loses a reinforcement it was hoping for at tight end.
With Neuville's season over, juniors Luke Benzschawel and Gabe Lloyd become the only upperclassmen at the position. Lloyd is out for the season with a right-leg injury and Benzschawel has missed the first two games with a right-leg injury. Coaches were high on true freshmen Hayden Rucci and Clay Cundiff during training camp, but only Cundiff has seen the field.
UW offensive coordinator Joe Rudolph joked last week that no one would be happier with Neuville's return than Ferguson, because the workload would get lighter with another experienced player.
"Just being able to talk to him a lot and gain his knowledge back in the tight end room has been a big boost for everybody," Ferguson of Neuville said last week. "He's been gone for a year and he still knows the ins and outs of the offense."