WHITEWATER, Wis. — The UW-La Crosse women's basketball team continued its trend of pulling off road upsets on Saturday by knocking off No. 14 Whitewater 66-62 in front of 520 people at Kachel Gymnasium.
The Eagles spoiled Whitewater's alumni day by playing shutdown defense — something that's becoming a hallmark of coach Karen Middleton's team.
UW-L (11-6, 4-2 WIAC) held Whitewater, the conference's second-highest scoring offense, to 37.7 percent shooting, and closed the first half on an 11-2 run to give itself a six-point cushion at the break.
Whitewater took a two-point lead with 2 minutes, 23 seconds left in the fourth quarter, but the Eagles scored the next seven points to take the lead for good.
"When things got tight in the fourth quarter, I'm really proud of the way our team continued to make plays," Middleton said. "They weren't worried about the score, they just executed on offense and continued to play great defense."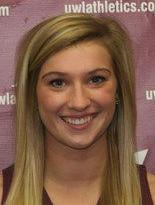 Senior Elise DeNoyer scored a team-best 14 points for UW-L, while sophomore Dani Craig had 13. Delaney Schoenenberger and Taylor Nelson each added 11. The Eagles were 18-for-25 from the free-throw line, setting season highs in both free throws made and attempts.
Whitewater's Brooke Trewyn had a game-high 23 points, going 9-for-18 from the field.
This is the La Crosse's second road win over a ranked opponent this season, having already topped then-No. 3 Oshkosh on Jan. 3.
"It just shows what we're capable of," Middleton said. "We know the formula, now our challenge is to consistently do those things. When we play together like we did tonight, good things happen."
Sophomore Alyssa Nilssen scored a game-high 22 points and 11 rebounds as the V-Hawks won at Beggs Gymnasium.
Nilssen started hot, scoring 10 of her points in the first quarter for Viterbo (5-17, 2-8). It was her fifth double-double of the year.
Western 58, Fergus Falls 44
Cochrane-Fountain City graduate Kerrigan Lyga scored 19 points and pulled down seven rebounds for the Cavaliers as they won their first conference game of the season.
Western (2-13, 1-3) got out to a 14-3 lead at the end of the first quarter.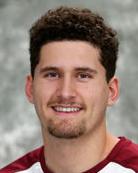 Senior Ethan Haberman led a second-half comeback, scoring 24 of his career-high 38 points after halftime. He went 13-for-18 from the field, including 4 of 7 from 3-point territory. Haberman also pulled down seven rebounds.
The V-Hawks (13-9, 5-5) trailed by eight at halftime, but shot 54.2 percent in the second half to close out the home win.
No team scores were kept, but the UW-La Crosse men's and women's teams each won eight events.
Freshman Savannah Rygiewicz won 200-meter dash (26.13 seconds) and took second in the 60-meter dash (7.91) for the UW-L women. Sophomore Jacob Teunas won the triple (44-6¾) and long (22-9¼) jumps for the men.
Viterbo senior Samantha Riley won the weight throw (54-0½).