The UW-La Crosse women's lacrosse team picked up a 13-4 victory over Augsburg (Minn.) on Friday.
The Eagles (2-1) scored six times in the first half and seven in the second to bounce back from a loss to Hamline (Minn.) on Wednesday.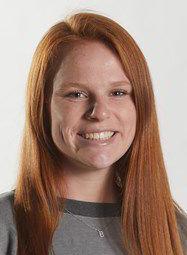 Freshman Britta Nelson had three goals and one assist for the Eagles, who held a 37-15 advantage in shots. Nelson scored twice in the first half and once in the second.
Sophomore teammate Mackenzie Chvatal had seven of those 37 shots and scored twice in the second half. Junior Valerie Johnson and freshman Bella Post also scored twice for the Eagles, and Johnson added an assist.
Johnson and Nicole Jernander are tied for the team lead with seven goals this season. Abigail Steigauf, who had one goal and one assist against Augsburg, leads the Eagles with nine total points.
UW-La Crosse 189.2, Winona State 179.225
WINONA, Minn. — The Eagles beat the Warriors by sweeping all individual events at McCown Gymnasium.
UW-La Crosse had the top five finishers on the vault, five of the top six on the uneven parallel bars and the all-around champion in Kacey Mortenson (37.675).
Madi Vanderpool won the vault (9.575) and Kerrie Legault the uneven parallel bars (9.725). Mortenson and Olivia Opheim tied for first on tha balance beam (9.65), and Jenna Danninger won the floor exercise (9.525).
Mortenson added a third-place finish on the vault (9.475), was fifth on the floor (9.375) and sixth on the bars (9.175).