The UW-La Crosse baseball team ran its win streak to seven games on Monday with a 9-6, 8-1 doubleheader sweep over UW-Oshkosh at Copeland Park.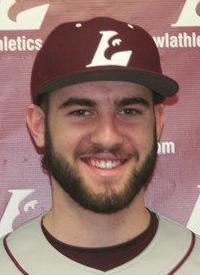 UW-L (14-8, 10-2 WIAC) took control of the first game with a five-run fourth inning that was highlighted by Mitch Sutton's three-run homer with two outs to put La Crosse up 7-1. That was part of a five-RBI day for Sutton, who also brought in runs with a groundout in the third inning and a single in the sixth.
After giving up a lead-off homer, Jack Mizgalski turned in quick innings with double plays ending the third and fourth. He ran into a bit of trouble when Matt McNabb's double plated two runs in the fifth inning, and he allowed two more runs in the sixth. But Caleb Willems finished the final three innings to earn his third save of the year.
Oshkosh never solved Eagles junior and Arcadia High School graduate Zach Pronschinske, who pitched a complete game in Game 2. With the game tied at 1 to start the fifth, Pronschinske found his groove and faced just one more than the minimum the rest of the way.
La Crosse's offense broke through in the sixth, scoring six runs with two outs. Eagles baserunners took advantage of two wild pitches, a passed ball, and an error to keep the inning alive, while Zach Carney tripled in a run and Brennan Schmitt plated two with a double.
NSAA
VCSU 4-1, Viterbo 1-0
The Viterbo University baseball team pitched well enough at home Monday to be competitive, but couldn't come up with timely hits to get a win in a 4-1, 1-0 sweep against Valley City State University.
VCSU scored four runs in the third inning of the opener, but that was the only tough inning for Preston Gamroth, who went six and struck out four. Ryan Boelk kept VCSU at bay over the final three innings. Adam Helgeson's RBI hit in the seventh was Viterbo's lone run of the day.
Joe Cliver was strong in the second game, pitching a complete game and striking out six, but VCSU's Grant Wehseler led off the ninth with a homer to score the game's only run.