The Viterbo University volleyball team won the NSAA Tournament championship by taking care of Dakota State 25-15, 25-23, 25-19 at Beggs Gymnasium on Saturday.
The seventh-ranked V-Hawks (29-6) won their fifth straight conference tournament championship, and all four they have played since joining the NSAA.
Katie Frohmader led Viterbo with nine kills, while Miah Garant and Maya Roberts added eight apiece. Chloe Jakscht had 14 assists and 10 digs, and Lauryn Sobasky had 17 assists and five digs for the V-Hawks.
---
MEN'S BASKETBALL
Nonconference
Edgewood 65, Viterbo 59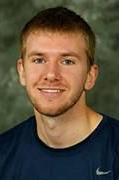 Edgewood pulled away from a close game late in the second half and then held on to beat the V-Hawks at Beggs Gymnasium.
A Jake Schroeckenthaler basket had Viterbo (2-2) within 48-44 with 5 minutes, 1 second remaining, but a 10-4 run gave Edgewood some breathing room. The V-Hawks scored five points in the last 6 seconds to get to the final score.
Jason Tichy had 17 points to lead three double-figure scorers for Viterbo. Jezzriah Burton and Onalaska High School graduate Noah Fredrickson added 10 points apiece. Schroeckenthaler added eight points and eight rebounds.
---
CROSS COUNTRY
NCAA III Midwest Regional
COLFAX, Wis. — The UW-La Crosse men's team earned an automatic berth to the national meet by placing second, and the women will find out of they receive an at-large berth on Sunday after placing third.
The Eagles placed second to North Central (Ill.) with a score of 74 in the men's competition. Josh Schraeder was fourth individually (24 minutes, 39 seconds). Teammate Thomas Schultz and Tyler Nault crossed the line eighth (24:41.5) and 10th (24:50.3), respectively.
The women's team was led by third-place Hannah Beilke (21:27.6) and fourth-place Sadie Kroll (21:45.4) on the way to a team score of 101.
The national meet is run Nov. 17 in Winneconne, Wis.