Led by four individual champions, the No. 13 UW-La Crosse wrestling team won its fourth straight WIAC title Friday night in Mitchell Hall.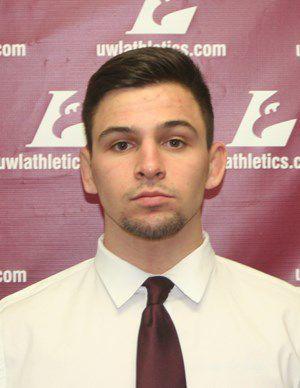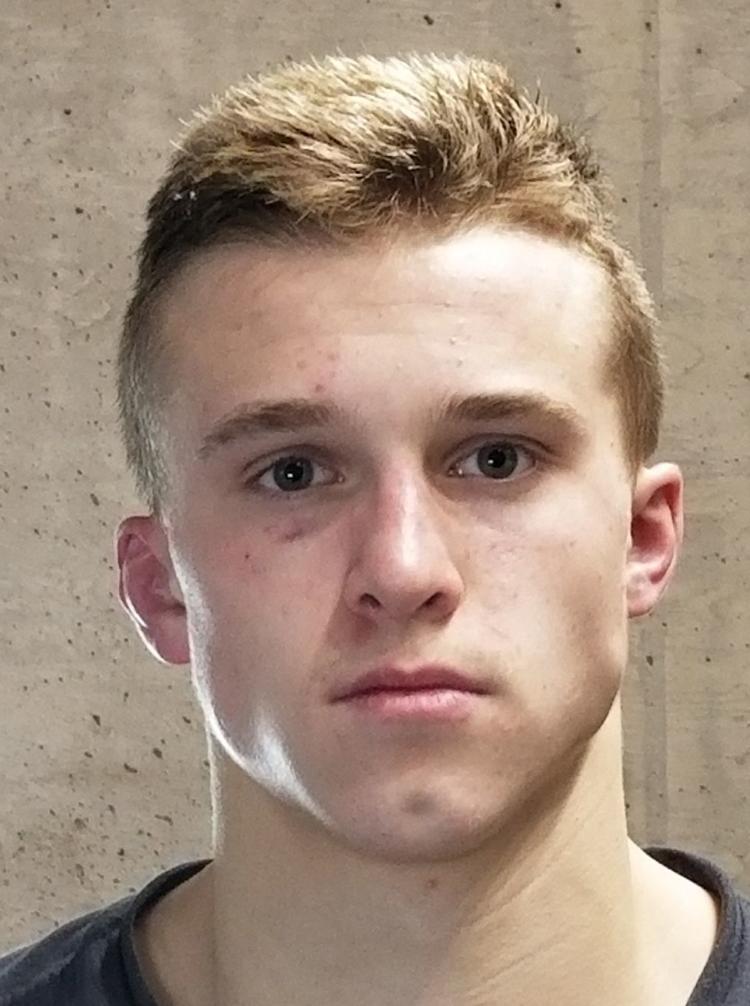 Grant Zamin (157 pounds), Mitchell Hertel (165), Sawyer Massie (184) and Isaac Lahr (197) won their respective weight classes as the Eagles totaled 157 team points en route to their 19th conference championship in program history. Zamin, Hertel and Massie now have two league titles.
UW-Whitewater, which is ranked No. 15, finished second with 129.5 points, and No. 24 UW-Eau Claire (108 points) finished third. No. 22 UW-Platteville (84.5 points) was fourth, UW-Stevens Point (79) was fifth and UW-Oshkosh (78.5) was sixth.
Tristan Jenny (125 pounds), Josh Stenger (133), Hayden Sclough (141) and Nolan Hertel (157) all finished second for UW-L, which got third-place finishes from Zach Weiler (141), Sam Wenzel (149), Connor Williams (174) and Reed Williams (184).
The Eagles' coaching staff earned the WIAC Coaching Staff of the Year Award on Friday night. It is the third straight season the UW-L staff has won the honor.
The Eagles are back in action at the NCAA DIII Upper Midwest Regional, which begins Feb. 28 at Augsburg University in Minneapolis.
MEN'S BASKETBALL
No. 23 Mayville State 80, Viterbo 72
The V-Hawks had four players in double figures but couldn't push their winning streak to three games.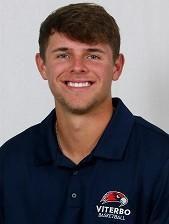 Onalaska High School graduate Noah Fredrickson had a team-high 15 points, Robert Cunitz scored 14, Tyree Young added 13 and Jack Monis had 10 for Viterbo, which was 43% from the floor but fell to 12-13 (6-6).
The Comets, which shot 49% from the floor, also had four players in double figures, led by Jalen Valverde's 16 points. Thomas Gieske had 15 points off the bench, while Max Cooper and Rene Melendez added 14 and 10 points, respectively.
You have free articles remaining.
Mayville State (19-4, 9-2) outscored the V-Hawks by eight in the second half after the game was knotted at 33 at the break.
Viterbo returns to the court at 6 p.m. Saturday when it hosts Presentation (3-24, 0-10).
WOMEN'S BASKETBALL
Viterbo 78, No. 14 Mayville State 56
The V-Hawks (9-14, 6-6) led from start to finish to knock off the 14th-ranked Comets (20-4, 9-2).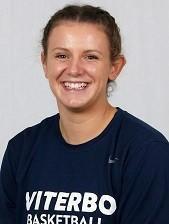 Alyssa Nilssen did a little bit of everything for Viterbo, finishing with a game-high 23 points on 11 of 19 shooting. She also collected six rebounds and dished out six assists for a Viterbo offense that shot 44% (31-69) from the field and outscored Mayville State 23-5 in points off turnovers.
She was one of three V-Hawks to finish in double figures, joining Tomah High School graduate Madison Lindauer (14) and Madison Doerr (10). Allie Wojtysiak added nine points and eight rebounds as well.
Viterbo returns to action 4 p.m. Saturday when they host Presentation (2-22, 1-11).
SWIMMING AND DIVING
UW-L at the WIAC Championships
BROWN DEER, Wis. — The UW-La Crosse women's swimming and diving team finds itself in first place with 530.5 points after day two of three at the WIAC Championships.
UW-Eau Claire is second (516) followed by UW-Whitewater (390.50).
On the men's side, UW-L is in fourth with 285 points nearly 100 points behind third-place Whitewater (381).
The Eagles swept Friday's relays with Ellie Szczupakiewicz, Victoria Campbell, Maria Vaudreuil and Emily Boettger teaming up to capture the 800-yard medley relay (7:49.86) before Amanda Wciorka, Maria Vaudreuil, Sarina Le, Mikala Leppla combined to win the 200 medley relay (1:46.87).
Vaudreuil also captured the 100 breastroke title (1:05.52) while Szczupakiewicz won the 100 butterfly crown (58.30). Sydney Vian won the one-meter diving title.