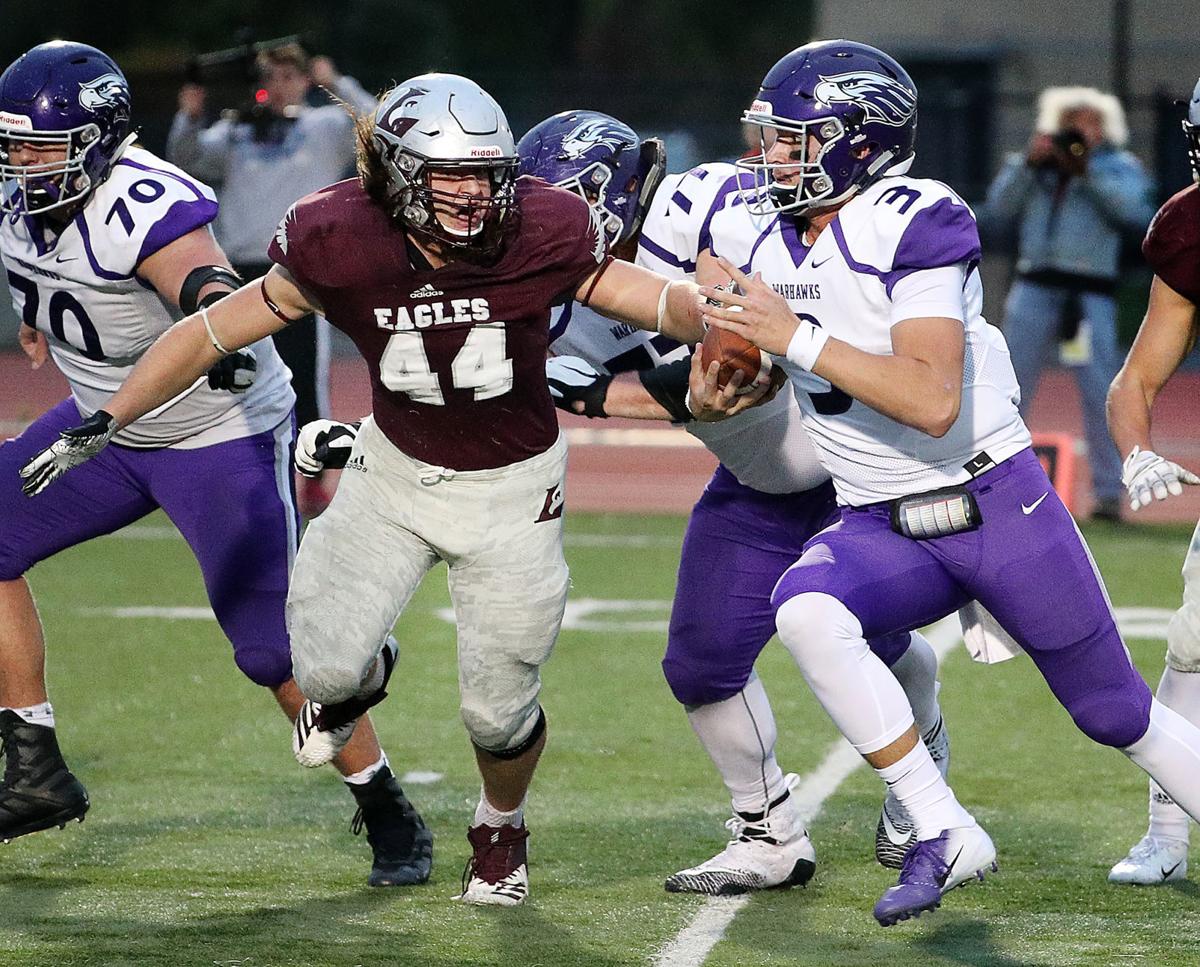 Zachary Zillmer is still trying to find his calling in life.
He's hoping this next chapter will help provide him an answer.
After a successful football career at UW-La Crosse — in which the former defensive end recorded 104 tackles, 24½ tackles for loss and 10½ sacks while earning All-WIAC second-team honors his junior season — the Black River Falls High School graduate signed a contract over Christmas to play and coach with the Alberhausen Crusaders in the third division of the German Football League.
The opportunity to live both in Germany and play the sport he loves in a season that begins in March was simply too good to pass up.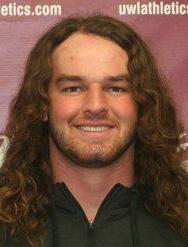 "Who knows if I'll ever be able to go back and get this opportunity again," Zillmer said. "I love playing football, and I wanted to see the world. This allows me to do both. I at least have to take a shot at it and see what happens."
The Crusaders won their conference last season and are considered one of the top teams in the GFL's third division. Each team is allowed three Americans or three players outside of the European Union.
Zillmer had seen other teammates like Noah Risch play and have success overseas in Europe. Risch played for the Stockholm Mean Machine of the Superserien, Sweden's premier American football league and helped them win a title in 2019. Risch spoke so highly of the experience that it piqued Zillmer's interest.
You have free articles remaining.
"Risch would tell me about it all the time, and once I just said to him, 'Hey man, I'm going to take a shot. I'm going to put my name out there and see what happens,'" Zillmer said.
So Zillmer used the same path Risch used. Using the advice of former teammates and friends Walter and Oliver Vasanoja, brothers from Finland whose dad is a coach in Europe, Zillmer created a Europlayers account, which is a database of players looking for teams to play for in Europe. Zillmer also sought out former UW-L assistant Jonny Brenner, who is from Germany and played in the GFL for 16 seasons, to help set him up with a team. Brenner recommended the Crusaders and helped them get in touch with Zillmer.
"Without their help in setting up my profile and all that type of stuff, who knows if it would have even worked out," Zillmer said.
Soon Albershausen came back with an offer, as they liked Zillmer's versatility and ability to play along the defensive-line and also at linebacker — where Zillmer primarily plans on playing. Zillmer had a few other offers, but the chance to play middle linebacker — a position he played in high school — was an exciting one.
"It'll be fun, because I came in as a middle linebacker and ended up switching to a standup D-end," Zillmer said. "So going back full circle. It will be really cool."
The Crusaders will provide for most of Zillmer's living expenses including an apartment and a car that he will share with the other two Americans. Zillmer will leave on March 14 with the Crusaders first preseason game scheduled for March 21. If the Crusaders make the playoffs, they could potentially play into October.
Although he departs in just less than two months, Zillmer is keeping busy on the recruiting trail as a student coach for the UW-L football team. It was discussed with then-La Crosse coach Mike Schmidt that Zillmer would help out in some capacity after the season and potentially into the next. When Schmidt left for Northern State, interim coach Matt Janus gladly kept the original agreement. With the program in a transitive state, Zillmer has been a vital member on the recruiting trail because as a recruit he went through something similar. When he was a senior, UW-L was in the hiring process for Schmidt.
"I remember going up into the stadium for my recruitment data during that time and it was only coach (Andrew) McGlenn and Coach 'A' (Mike Anderson)," Zillmer said. "That was it. So I can give a unique perspective to the recruits that are coming in right now. Like I came in just like this and worked out pretty well."
Zillmer is hoping he can still help out and coach the Eagles when he gets back in the fall. He plans on graduating in the spring of 2021. But for now, he is just simply enjoying the ride. And who knows maybe this will be the start of a longer coaching career.
"I love football," Zillmer said. "I love being here in La Crosse. I love the guys here. And that's the biggest reason that I wanted to coach and come back. I wanted to be a part of that. And maybe this is my calling."