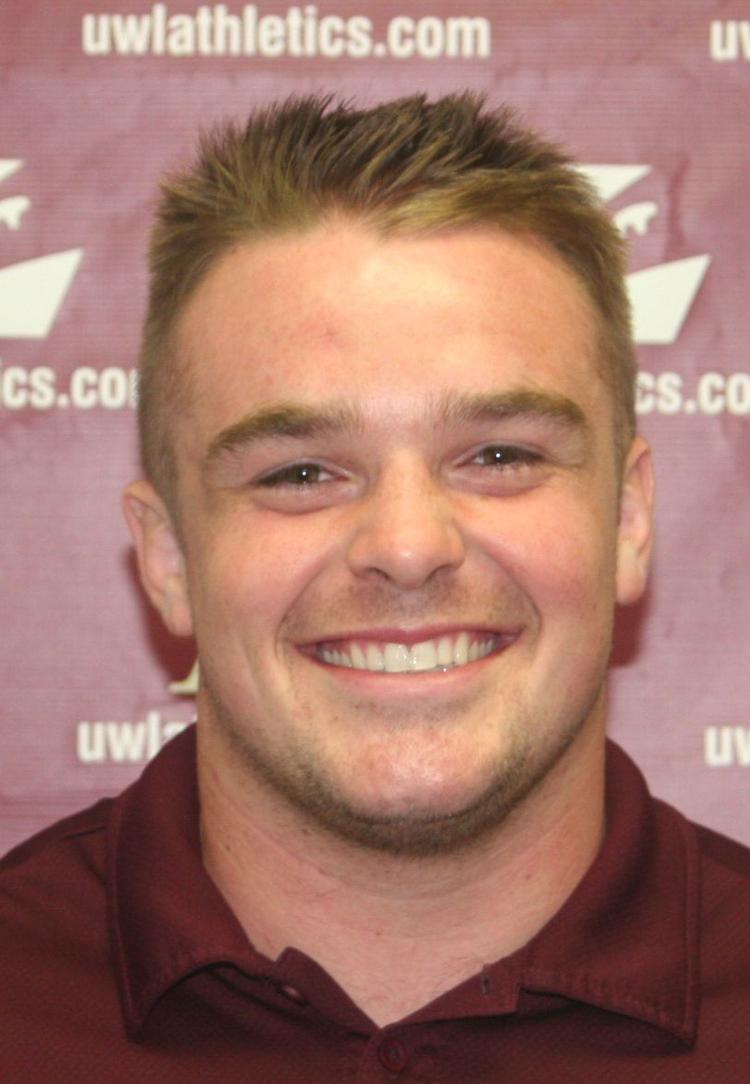 Noah Risch has a very good understanding of what is happening around the world as it relates to the COVIDA-19 coronavirus pandemic.
The Holmen High School and UW-La Crosse graduate isn't just paying attention to what happens in Wisconsin or its surrounding areas, he's getting updates from all over the world via his roommates in Stockholm, Sweden.
Risch is in Stockholm, awaiting the next move in his second season as a linebacker for the Stockholm Mean Machines of the Superserien League, the highest level of American football in Sweden.
He is living with teammates from Canada, Belgium, Portugal and France.
"We always have someone getting updates," Risch said. "And it's different in a lot of places. Like, in Belgium, everything is shut down right now. Everyone is on lock down. Here, we still have access to the metro and our gym."
It's possible some of what Risch's reality was on Sunday has changed, just as it has regularly in the United States. What hasn't, though, is his football career.
"Wednesday was the last time we practiced," Risch said on Sunday. "All we are doing now are Skype meetings with teammates and coaches and go over as much as we can.
"It's a little different all around here right now. Some German leagues are postponed until May, and I'm not sure if that's game or practices.
"Some countries have closed their borders, and the league in Switzerland canceled its entire season, so I'm in limbo right now."
The first games of the season were scheduled for April 4, but Risch, who turned 24 on Saturday, said those have been pushed back to May and that practices won't begin for "at least two or three weeks" at the earliest.
Poland, Great Britain and Serbia suspended all activities for their American football leagues early this week.
Risch helped the Mean Machines win their second straight championship last season and enjoyed the experience enough to return.
The former Tribune football player of the year and All-WIAC first-teamer fit in well with Stockholm and went back, he said, for both the football and life experience.
He roomed with two players from Sweden, one from Finland, one from Germany and one from Austria last season. His roommate from Germany has since visited Wisconsin, and Risch stayed with that player and his family while visiting Berlin after last season ended.
Risch also had to get used to a little different game than the one he played growing up. Not that there are big changes, but philosophies don't necessarily line up when going from a country where the sport is popular to one where soccer rules the landscape.
"The popularity factor makes it very different," he said. "I'll meet people in Stockholm, and they'll ask me where I'm from, and I'll say the (United) States.
"They'll ask what I'm doing there, and I'll say I'm there to play American football. Their response will be, 'We have that here?'"
The Mean Machines have a smaller roster that Risch is accustomed to and a much smaller staff. The game itself, he said, is just a more basic version of the one he has played his whole life.
"There is definitely talent over here, but the schemes a little different," Risch said. "And you had to be very disciplined to play your best at La Crosse.
"When I came here, I tried to do my assignment, my job and not do too much. But after the first couple of games, it was more like, 'Hey, they are paying me to come from overseas, and I have to be making a bigger impact,' so some of those rules I played with for a long time kind of went out the window."
Risch hopes the season for which he is preparing doesn't go out the window, too.
Concerned about COVID-19?
Sign up now to get the most recent coronavirus headlines and other important local and national news sent to your email inbox daily.