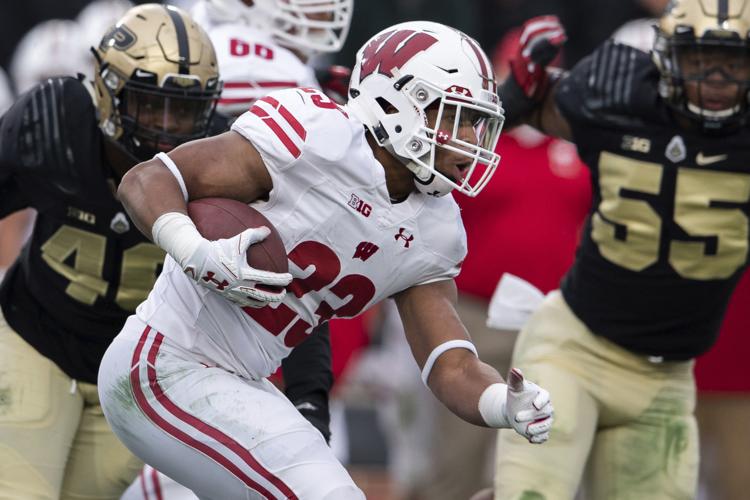 1. Jonathan Taylor (above), RB, UW: Was ninth in the voting last year, which seemed low after his 2,194 rushing yards led the nation.
2. Shea Patterson, QB, Michigan: If the Wolverines can finally turn the corner, Patterson will be in the Heisman discussion.
3. Rondale Moore, WR, Purdue: Boilermakers' explosive receiver/runner/return man might be most exciting player in the nation.
4. Justin Fields, QB, Ohio State: Departed Dwayne Haskins was third in 2018 voting and the receiving corps remains strong.
5. Adrian Martinez, QB, Nebraska: As a true freshman starter, he was a perfect fit for Scott Frost's spread-option offense.