The UW-La Crosse baseball team didn't put their best game on the field on Sunday, the final day of the regular season.
And by the end of the night, the Eagles' season was over.
UW-Whitewater — the No. 1 team in NCAA Division III — took advantage of every mistake UW-L pitchers made and showed stellar infield defense to keep innings short in sweeping a WIAC doubleheader 6-4, 10-3 at Copeland Park.
The Warhawks (31-6, 20-4) won the WIAC outright with the win in Game 1, and earned one of the two Pool B selections into the D-III regional tournament, which begins Wednesday.
La Crosse's 24-15, 14-10 finish put them in fourth place in the WIAC, but they did not secure one of the 16 at-large bids into the regional tournament. The field was announced late Sunday night.
UW-L had trouble at the plate throughout Sunday's doubleheader.
In Game 1, the Eagles had just three hits heading into the ninth inning, and they were facing a 6-0 deficit.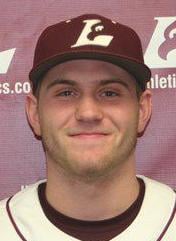 "We just couldn't get any quality at-bats strung together today," senior catcher Nate Roethle said. "We had some in and out, but not strung together consistently. Give it to them, their pitchers pitched well and didn't make many mistakes on defense."
La Crosse finally broke through after loading the bases with the first three batters and then drawing a walk. Brady Stolzman followed that up with a sacrifice fly, and then Carson Youngquist was hit by a pitch to plate another run. Whitewater ace Michael Kaska was summoned out of the bullpen, but was greeted with a first-pitch RBI single from Zach Carney to bring the score to 6-4.
But the rally was ended when a sharp grounder to second base by Shane Coker was turned into a double play, one of three double plays Whitewater turned on Sunday.
"We start getting to them finally, and we had the ninth inning, really just one hit away from extending that game … as hard as it is, you have to give credit to them for being as successful as they were today," UW-L coach Chris Schwarz said.
Connor Cook took the loss for La Crosse after running into trouble in the fourth inning. After the Warhawks scored on a bases-loaded single, Cook walked two runs in. Alex Lund ended the inning trying to stretch his two-run single into a double.
UW-L put itself into a hole quickly in Game 2. Sophomore Alex Schulte, an Aquinas High School graduate, allowed five runs in the first, including Mike Aiello's grand slam that hit the roof of a cabin beyond the fence in right-center.
"We made some mistakes, no doubt. We gave them more opportunities than we would've liked," Schwarz said. "It doesn't help when you give them a five-run lead in the first inning. Alex Schulte is a good pitcher, and he's going to continue to be a good pitcher for us, but he left some balls up and they capitalized on our mistake."
The offense couldn't get much going off of Kaska, who got the start in Game 2. UW-L cut the deficit to 6-3 with a bases-load sacrifice fly in the sixth inning, but another double play ended the rally.
Whitewater scored four in the top of the seventh to put it away.
"We were fighting and had an opportunity in both games to come out on top, we just didn't get it done," Schwarz said.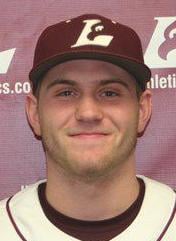 ROETHLE'S LAST HOMESTAND: Sunday marked the final game for Roethle's career at UW-L.
The Slinger, Wis., native was the only senior on the Eagles roster this season, and Schwarz put a lot of faith in his ability to be a positive force in the dugout.
"He never complains, he's always willing to do work, he's always willing to put in extra time," Schwarz said. "Just a great kid to have on our team, and a great teammate. That's the best compliment I can give him."
Roethle has played in 111 games in his career, starting 88 of them. He caught seven runners stealing out of a possible 11 this weekend against Whitewater.
"It was interesting," Roethle said of his season. "I've tried to be as good of a leader as I can to these guys. If we don't make the playoffs, I wish them the best of luck going forward. They're going to have great seasons to come."