The UW-La Crosse baseball team spent the beginning stretch of its practice Monday shoveling ice from the dugouts at Copeland Park in anticipation of its home opener on Tuesday.
It was a far cry from the mid-to-low-70s temperatures the Eagles had played in last week during their spring break trip to the Russmatt Central Florida Invitational in Auburndale and Winter Haven, Fla.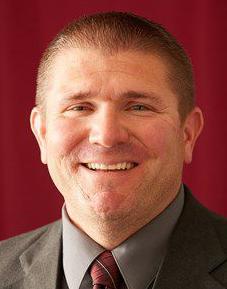 But the Eagles were excited to get home and get chances to improve upon a 2-5 start to the season, marked by games where the pitching was hot, but the bats were off, or vice versa. They start with a game at 3 p.m. Tuesday against Luther College, but their up-and-down start in Florida wasn't troublesome to 15-year coach Chris Schwarz.
"I think the most important part is that we showed up in all facets of the game," he said. "There were just some games that we didn't put it all together. We pitched extremely well in the first part of the trip, and then our offense started clicking about halfway through."
Schwarz said pitching will be one of the Eagles' calling cards, and it's that group's experience that gives him that confidence.
With starters like Mason McMahon (107 strikeouts, 2.94 ERA in 67⅓ innings pitched last season) and Connor Cook (.268 batting average allowed), and top reliever Caleb Willems (4-1 record, four saves, 1.23 WHIP) all back, UW-L had a nice core to build around.
New faces also emerged on the mound for the Eagles — sophomore Jack Mizgalski, pitched 7⅓, one-run innings against Rowan, and Ty Strzelczyk tossed six shutout innings against Anderson (Ind.).
"We're deep on the mound, we've got two horses coming out of the bullpen," Schwarz said. "I feel comfortable throwing eight, 10 different guys out there, knowing that I'm going to compete with anybody we see."
The offense has similar carryover from last season, having only lost catcher Nate Roethle from the lineup.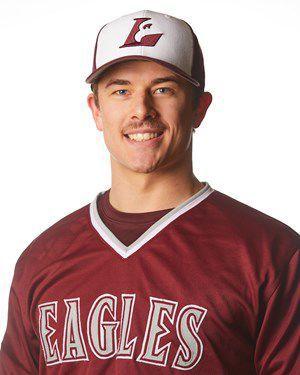 After scoring three runs combined in their first four games, UW-L scored 11, 13 and six in the final three games of the trip. Junior third baseman Brennan Schmitt led the way by collecting eight hits, including four doubles and a home run, and 10 RBI, while senior Nate Heili was the table-setter with 10 hits and six steals.
Schmitt — who hit .317 and tied for the team lead in RBI with 36 last season — said the position players met after their slow start and emphasized staying disciplined at the plate and not giving away strikes.
"Just stepping into the box with the mentality that we're not going to get out, a more confident mentality," Schmitt said of the adjustments the lineup made. "And our two-strike hitting, battling at the plate. We really try to do that."
A three-year starter, Schmitt has earned his spot in the middle of the Schwarz's lineup, and his coach thinks could be a breakout season for the Middleton, Wis., native. While in Florida, Schwarz saw Schmitt adjust and overcome bad at-bats better than he had in the past.
"He's seen anything and everything a pitcher can throw at him," Schwarz said. "Nothing is going to faze him. The teams up here might have a little more on him as far as the book goes. As an underclassman, he struggled a bit after a bad at-bat, or a strikeout. He didn't waver at all this trip. He bounced back right away."