A tense mood was evident as the UW-La Crosse men's basketball team huddled late in Saturday's game at Buena Vista (Iowa).
The Eagles' 12-point lead with just more than six minutes left to play had been cut to two with 38 seconds left. UW-L was going for its best road win of the season against a good Beavers team, and junior Brendon Manning wasn't going to let the opportunity pass by.
"We're not losing this game," Manning firmly stated — some might say yelled — to his teammates.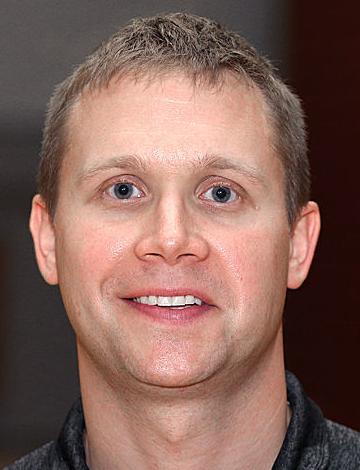 That was all UW-L interim coach Kent Dernbach needed to hear. He called the play he wanted run, but the mindset had been established by one of the breakout stars of the Eagles' early season.
Manning — one of four new starters this season for UW-L (6-2), which has played the sixth-toughest schedule in NCAA Division III through Sunday, according to the Massey Ratings — has quickly impressed Dernbach with his toughness on both sides of the floor.
At 6-foot-3 and 185 pounds, Manning isn't the typical size for a post player, but he's doing damage on the block one would expect from someone much bigger. The way he operates with his back to the basket, using quick feet and decisive moves, allows him to get shots up around bigger defenders. When he has a smaller defender, he can back them down like a traditional post.
His versatility and nimbleness in the post is one of the reasons he's the Eagles' third-leading scorer at 9.1 points per game, and his toughness to establish position in the paint is why he's leading the team at 7.8 rebounds per game.
"We don't have the tallest guys out there, but we're going to play hard. We've been working hard on our post offense at practice, that's been one of our keys," Manning said after the team's win over Northland on Dec. 2 in which he had a season-high 14 points. "I'm just thinking attack every time I get the ball in the paint, try to get fouled or make it."
That mentality is something Dernbach believes will transfer to the rest of the Eagles.
"We're going to learn a lot from him. That's contagious, what it means to get to your spot and score it," Dernbach said. "If you get double- or triple-teamed down there, then you have guys rotating behind and you kick it out, that's where we're going to get our inside-out looks."
Dernbach also said Manning's development as a vocal leader of the team — the huddle in at Buena Vista being a prime example — has been essential for the young group.
UW-L's game Wednesday against Carroll (7:30 p.m. at Mitchell Hall) is its last for a 16-day stretch before returning to action Dec. 29 against Farleigh Dickinson-Florham at the Music City Classic in Nashville, Tenn.
LEARNING LOSS: Sunday's near comeback against No. 15 Wartburg on the road was a tough pill to swallow for the Eagles.
After trailing by 22 at halftime, they stormed back to cut the lead to single digits, and then had two open looks from 3 in the final seconds that would've tied the game had they gone in. Despite the effort shown to make such a comeback, UW-L players weren't satisfied with the outcome.
"The guys weren't happy we came back and competed; they expected to win that game," Dernbach said. "And we came back and we had a really, really good practice (Monday)."
BRUCHS HEATING UP: Eagles junior Tanner Bruchs — a Diviison II Bemidji State transfer — has been a key piece to the Eagles' offense thus far, and especially over the weekend's two games in Iowa.
Bruchs went 6-for-10 from the field, including two 3-pointers, against Buena Vista and then made three 3s against Wartburg.
He's shooting 38.5 percent from 3 this season, and is second on the team with 9.6 points per game.