Kent Dernbach believes that he put his resume on the floor this season as the UW-La Crosse interim men's basketball coach.
If not in the wins and losses — because he knows the Eagles program can improve on the 13-13 record it posted this season — then in style of play.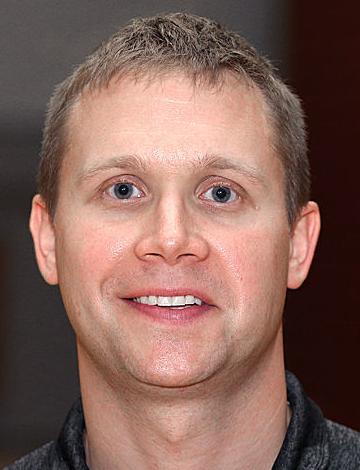 UW-L was one of the best defensive teams in NCAA Division III this season after Dernbach stepped in as the interim coach less than six weeks before UW-L's first game. Dernbach had his on-campus interview for the Eagles job on Thursday. He was the second of three finalists to interview for the position; Winona State University assistant Zach Malvik interviewed on Wednesday and North Central College (Ill.) assistant Steve Schweer will interview on Monday.
Dernbach — a former UW-Stevens Point assistant — took over the UW-L program after Ken Koelbl resigned to take a full-time position in the UW-L admissions department. Immediately after assuming the role, and figuring things out at home with his wife and their two daughters, Dernbach addressed Eagles players with a promise.
"I will make sure that this does not feel like a transition year for you," Dernbach said during the media availability of his interview. "It wouldn't be far to Milton Cummings (the team's lone senior) or anyone else on the roster.
"They were going to get my best effort."
Dernbach and his staff had to get a lineup featuring four new starters ready for the season on an accelerated timeline, so they focused on the defensive end. Dernbach had acted as interim head coach at Stevens Point in 2016-17, so he knew what it would take to succeed in the WIAC defensively.
UW-L finished 11th in D-III in opponent-adjusted defensive rating. However, the Eagles were fourth in the conference by the same metric, with Platteville, Stevens Point and Oshkosh above them. Not coincidentally, those three teams are representing the WIAC in the NCAA tournament.
"To win in this league, you have to be a top-2, top-3 defense," Dernbach said. "So I wanted to lay a foundation for this year and going forward, having an emphasis on defense."
Dernbach said La Crosse is different than most D-III institutions in the amount of community involvement and media coverage its programs receive.
"If you're going to have that much interest in your program, you have to be willing to communicate after big wins and after tough losses," Dernbach said. "When you have an honest relationship with the media, it's only going to help promote your program."
To get UW-L to the next level, Dernbach said it must recruit top, scholarship-level talent. He said he wants to recruit student-athletes who believe in the vision of the program, because those players are better equipped to handle struggles as they come.
Dernbach was in the unenviable position of recruiting players to come to UW-L without assurances that he would be their coach. He said the staff worked around that issue by recruiting players who wanted to finish their senior season before committing, so presumably Dernbach will know his future when they are ready to sign on with the program.
"We looked at guys who we knew were going to be really hard to get," Dernbach said. "But we know those are the guys we need to receive commitments from to be at the level to compete for conference titles, and if we compete for conference titles, we're going to be one of the best teams in the country."