In the big picture, Saturday had the end result that the UW-La Crosse women's basketball team wanted — the Eagles are the No. 2 seed in next week's WIAC tournament.
However, La Crosse was hoping it could lock up that position in a different way — UW-L lost to No. 14 Whitewater 61-50 in the regular-season WIAC finale in front of 250 people at Mitchell Hall.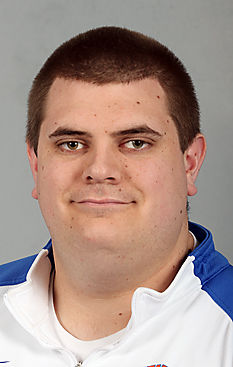 The Eagles (16-9, 9-5) will get the No. 2 seed over Eau Claire (17-8, 9-5) despite splitting the season series with the Blugolds because UW-L holds a win over Whitewater from earlier in the season. The same tiebreaker applies if Oshkosh — which played at 7 p.m. Saturday — ends up tied at a 9-5 conference mark; Oshkosh and UW-L split their games, but the Titans were swept by the Warhawks.
Having secured that second seed and the first-round bye that comes with it was a positive for the Eagles, who will host a WIAC tournament semifinal at 7 p.m. Thursday. But that didn't diminish all the sting from the loss to the Warhawks.
UW-L battled back from an 11-point deficit in the second quarter and started the second half on a 9-1 run to take a lead in the third quarter. It looked as though the Eagles had overcome the shooting woes (4 of 16) that caused them to fall behind in the second quarter.
But Whitewater responded, leading by six after a put-back layup just before the buzzer to end the third quarter, and then starting the fourth on a 6-0 run to go up 12. The Eagles never got the offense rolling again from that point and scored just seven points in the fourth quarter.
"The fourth quarter hurt us," UW-L coach Karen Middleton said. "We gave ourselves a chance 1-3 (first through third quarters) to be in it, and then to only be able to score seven points, especially against (Whitewater) who we know is going to be able to score.
"We've got to be able to keep up with them and then hopefully get some stops in key moments."
Offensive lulls like the one they had Saturday have been a killer for the Eagles this season. In their losses, especially in WIAC play, there have been a minutes-long minute stretch in each game that UW-L's offense doesn't score and its opponents create or widen a lead.
Middleton has preached patience with this team's offense throughout the year, knowing that UW-L was going to be a defense-oriented team. La Crosse's lone weakness defensively — size in the post — has come to hurt them in the past week, as Whitewater on Saturday and Oshkosh last week scored 38 points in the paint apiece.
Another problem that reared its head Saturday was defensive rebounding, which was a surprise because the ability to secure rebounds has been one of the team's biggest strengths this year despite lacking taller bodies inside. Whitewater had 15 offensive rebounds and scored 16 second-chance points.
"The difference in this game and when we were at Whitewater was we didn't execute as well," Middleton said. "The second-chance points really became an Achilles' heel for us."
UW-L was without its leading scorer and rebounder, senior Elise DeNoyer, for 13 minutes of the first half due to her picking up two fouls early, so a drop off in rebounding was to be expected.
But for their weaknesses, the fact that La Crosse has been able to put together the record and the quality wins it has — such as victories at Oshkosh, at Whitewater, at Eau Claire — makes it a threat in the WIAC tournament.
The Eagles' faults are evident, but the way Middleton and her roster have worked around them and overcome them makes La Crosse a tough out.
Their strengths are also evident — DeNoyer is the fifth-leading scorer in the conference (13.5 points per game) and no WIAC team has made more 3-pointers (162). With DeNoyer struggling after the foul trouble, freshman forward Shayla Karge stepped up with 10 points and a pair of rebounds while junior Kimmy Johnson was able to slow down Whitewater's post attack.
The Eagles have until Thursday to rest up and then try to pick up two more wins and earn the conference's automatic bid to the NCAA tournament.
Middleton, for one, hopes her team gets another crack at Whitewater.
"We've got to work on us. When we have those lulls offensively, we've got to find ways to get scores," Middleton said. "Hopefully we'll have the chance to see (the Warhawks) again, and improve, and do some things differently."