Mike Schmidt was on the field the last time the UW-La Crosse football team beat UW-Whitewater.
The problem is Schmidt was wearing a helmet and shoulder pads instead of a coach's headset. The second-year Eagles coach and his team will try today to score the program's first win over the Warhawks since Schmidt was a freshman fullback at UW-L in 2004. UW-L is 0-13 against Whitewater in that span.
Tonight's game — slated for 7 p.m. at Whitewater's Perkins Stadium — is a chance for the Eagles (5-0, 2-0 WIAC) to take another step up the conference ladder, and an opportunity for Whitewater (2-3, 1-1) to continue turning things around after an uncharacteristically bad start to the year.
Here's a quick primer for what to look for in this WIAC showdown:
WHEN WHITEWATER HAS THE BALL
The Warhawks' struggles have been about two things: quality of opponent and turnovers.
Whitewater's three losses all came against foes that were or are currently ranked in the d3football.com top 25 poll, and all were on the road.
The Warhawks have also turned the ball over 12 times in five games — 10 of those giveaways occurred in losses. UW-L knows this, said senior defensive back Luke Winnen, the WIAC defensive player of the week, and the team will be ready to try to create more turnovers tonight.
"You trust your technique and where the coaches are telling you to be, knowing what they're going to do to put us in the right spots," Winnen said. "When they throw us a ball or put one on the ground, just capitalize on it."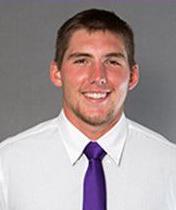 Whitewater junior running back Drew Patterson has been the team's workhorse despite a few costly fumbles. He averages 86 yards on 16.8 carries per game. He was a menace against UW-L last season, gaining 155 yards and scoring twice.
"You have to get a lot of people to the football with that kid," Schmidt said of Patterson. "That's what we found out last year, it's not going to take one guy in the open field to get him down, it's got to be a group effort and we've got to get everybody there."
WHEN LA CROSSE HAS THE BALL
Let's ignore the lopsided score of the Eagles' 45-14 win over UW-Eau Claire last week — it wasn't the best game for the UW-L offense. UW-L had its lowest output on the ground — 133 rushing yards on 34 carries, or 3.9 yards per carry.
The sledding only gets tougher against Whitewater's front seven, so the Eagles may need to rely on senior quarterback Tarek Yaeggi to get the job done. Yaeggi had 401 yards and two scores against the Warhawks last season, but also threw a costly pick-six, one of the Eagles' four turnovers that afternoon.
"We have to finish. We did a terrible job in the second half finishing that game. We were right there, we had our opportunities, we just didn't finish," Yaeggi said.
Watch for senior receiver Nick Holcomb to have a big game. Whitewater allowed last season's top target, Joel Oxton, to go for 154 yards on 11 catches. Holcomb (31 catches, 627 yards, nine TDs) is an even tougher physical matchup than Oxton was, and has a knack for getting open in key spots.
'X' FACTORS
The Eagles have forced a handful of turnovers on special teams this season, with freshmen linebackers Elijah McGeehan and Rusty Murphy flying around on kickoff coverage forcing fumbles. A play like that could be the one that turns the tide.
Whitewater's junior QB Cole Wilbur has thrown six interceptions this season, but also has nine TDs, 1,175 yards and a 58.8 completion rate to his credit. Getting him uncomfortable and trying to do too much will be key for the Eagles' defense.
The forecast calls for rain throughout the game, so how both teams handle the conditions will be a factor.