ALLENDALE, Mich. — With a few big plays, the UW-La Crosse football team seemed to stun Grand Valley State (Mich).
Senior safety Elijah Alt had an interception and shorty after forced and recovered a fumble. Transfer quarterback Jakob Parks threw a pair of touchdowns and completed key third-down passes that led to a field goal from senior Ryan Beirne.
In less than seven minutes, the 24th-ranked Eagles had turned a seven-point deficit into a 10-point lead over their Division II opponent.
But Grand Valley State, the 10th-ranked team in DII, responded with big plays of its own and wore down a UW-L defense that had been impressive over the first two weeks of the season.
After allowing a total of 507 yards in their first two games, the Eagles gave up 534 to the Lakers, who scored 38 of the final 45 points to hand UW-L a 45-24 loss on Saturday.
It's the first loss of the season for the Eagles (2-1) as they head into a bye next week before starting WIAC play at UW-River Falls on Oct. 2.
"Just like what I told the team before the game, 'Hey, when you play really good teams, when you play in this type of environment, it's going to be a slugfest. And it's going to be haymaker after haymaker,'" UW-L head coach Matt Janus said. "I feel like that's what that game was. I feel like there was a haymaker, then we'd try to fight, we'd throw one back, they throw one back and just kind of back and forth.
"Unfortunately, we just kind of got caught up and a couple of those big plays where their haymakers were just, unfortunately, just a little bit too much for us."
Despite the lopsided final, UW-L had momentum early in the second quarter and made things close early in the fourth.
After Grand Valley State (2-0) grabbed a 7-0 lead by moving the ball effectively through the air on the game's opening possession, Alt came up with an interception on the Lakers' next drive when sophomore quarterback Cade Peterson threw into double coverage.
Parks helped keep the ensuing drive alive twice — first with a 16-yard completion to sophomore wide receiver Jack Studer on third down, then with a 19-yard screen to junior running back Joey Stutzman on fourth down to move the Eagles to the GVSU 11.
Junior wideout Cam Sorenson drew a defensive pass interference penalty in the end zone two plays later, and Parks perfectly placed a pass to senior wide receiver Jake Simuncak on a fade in the back-left corner of the end zone on the next play for a 1-yard TD to tie the game at 7-7 with 4 minutes, 40 seconds left in the first quarter.
Alt quickly gave the ball back to UW-L with his forced fumble and recovery on the Lakers' next play from scrimmage, and Parks immediately hit Simuncak down the middle of the field on a play-action pass for a 30-yard score that gave the Eagles a 14-7 lead with 4:21 left in the first quarter.
Parks completed 20 of his 33 passes for 203 yards and three touchdowns against one interception, while Simuncak had six catches for 69 yards and two scores.
"They kind of come down the field on the first drive, they get a big play, and then we settled down after that," Janus said. "So it was great to see that our offense was able to come pick up our defense, and our defense is able to get a turnover."
And UW-L continued to move the ball well after it forced a three-and-out.
The offensive line created space for Stutzman to pick up 9 and 5 yards to start the drive, which began at the Eagles' 10, and Parks helped convert a pair of third downs with passes to Simuncak and sophomore wide receiver Tyler Stoltenburg, the latter of which went for 16 yards and took UW-L into GVSU territory.
Three strong runs from senior Brad Tobin pushed the Eagles into the red zone before a facemask gave them first-and-goal from the 9.
Parks threw to freshman Dustin Schultz in the back corner of the end zone on first down, but the tight end landed out of bounds. The Lakers were then able to get pressure on Parks on second and third downs to force a field goal, on which Beirne connected from 26 yards to extend UW-L's lead to 17-7 with 10:17 left in the second quarter.
But the Eagles totaled just 6 yards on their next two possession as Parks was under pressure and Stutzman was bottled up, while GVSU reclaimed control behind its big plays.
After the teams traded empty possessions, Peterson connected with junior Hunter Rison down the left sideline, and the wideout shook a tackle, stayed in bounds and went 65 yards for a touchdown.
Parks then had a pass tipped at the line of scrimmage and intercepted, his first of the season, to give the ball right back to the Lakers.
The Eagles' defense forced a fourth down, but Peterson scrambled for 11 yards to pick it up, and four straight runs from junior Aryuan Cain-Veasey capped a short drive that put UW-L down 21-17 at the half.
"We just need to finish some plays there," Janus said. "Unfortunately, it was just kind of a big swing of points that put us down at halftime instead of up."
Peterson kept a read option for a 69-yard gain on GVSU's first play of the second half, which set up a 1-yard TD run by Jack Provencher to push the Eagles' deficit to 28-17 with 8:15 left in the third quarter.
UW-L continued to struggle against the run, despite entering Saturday allowing only 36.5 rushing yards per game, as sophomore Tariq Reid and Cain-Veasey traded sizable gains before Peterson completed a 35-yard pass to junior Jacob Miller to set up a Josh Gorball field goal.
Peterson completed 12 of his 17 passes for 214 yards and two touchdowns against one pick while adding 89 yards on the ground. Senior Bryce Young-Walls had 12 carries for 88 yards and a touchdown, and Reid added 86 yards and a touchdown on 14 carries.
"Up front, in terms of our defensive line, we're doing a lot of movement, and I think they were just catching us in the movement, meaning they were just washing us down," Janus said. "(That) ended up kind of making gaps bigger, probably, than what they should have been or what we're used to. ...
"I think it was just some of the movement with their offensive line, and obviously give their offensive line credit. I mean, their backs showed some pretty good patience, too."
But the Eagles got back within one possession early in the fourth quarter after senior linebacker Rusty Murphy forced a fumble, which senior cornerback Max Duchow recovered.
Working with a short field, Parks connected with Ryan Bartol for a 14-yard gain to give UW-L first and goal. Two plays later, the quarterback rolled out to his right on a bootleg and threw back across his body to the middle of the end zone, where Sorenson came down with the jump ball to bring the Eagles within 31-24 with 11:51 to play.
But Reid and Peterson needed only two plays to get the Lakers into UW-L territory on the ensuing possession, and Peterson late completed a 20-yard pass to Daevon Anderson, who was wide open in the end zone to push the Eagles' deficit back to two possessions.
UW-L moved the ball to the GVSU 42 on its next drive, but Stutzman was stopped for a 3-yard loss on third-and-2, and Parks' completion to Simuncak on fourth down was short of the marker.
Stutzman was limited to 46 yards on 21 carries, his first game with less than 100 yards this season.
"I think their depth on the defensive line showed a little bit in the second half," Janus said. "Really what it came down to in the second half was just the issue on offense (of) not being able to get to third and manageable."
The Lakers, meanwhile, continued to churn out yards on the ground; they went 58 yards on eight plays — all runs — and sealed the game with a late touchdown.
The Eagles now go into a bye week before playing at UW-River Falls.
"For the bye week, it's about us," Janus said. "We're not going to jump ahead. We know what's coming ahead of us. We know that we're going to have the best conference in Division III, and we've got to go play through that.
"Games like this, and what we played today, was a stepping stone so that we can get ourselves ready for conference play."
IN PHOTOS: UW-La Crosse Eagles run away with victory over Dubuque 38-7
Photos: UW-La Crosse vs University of Dubuque
Photos: UW-La Crosse vs University of Dubuque
Screaming Eagles take over field
Photos: UW-La Crosse vs University of Dubuque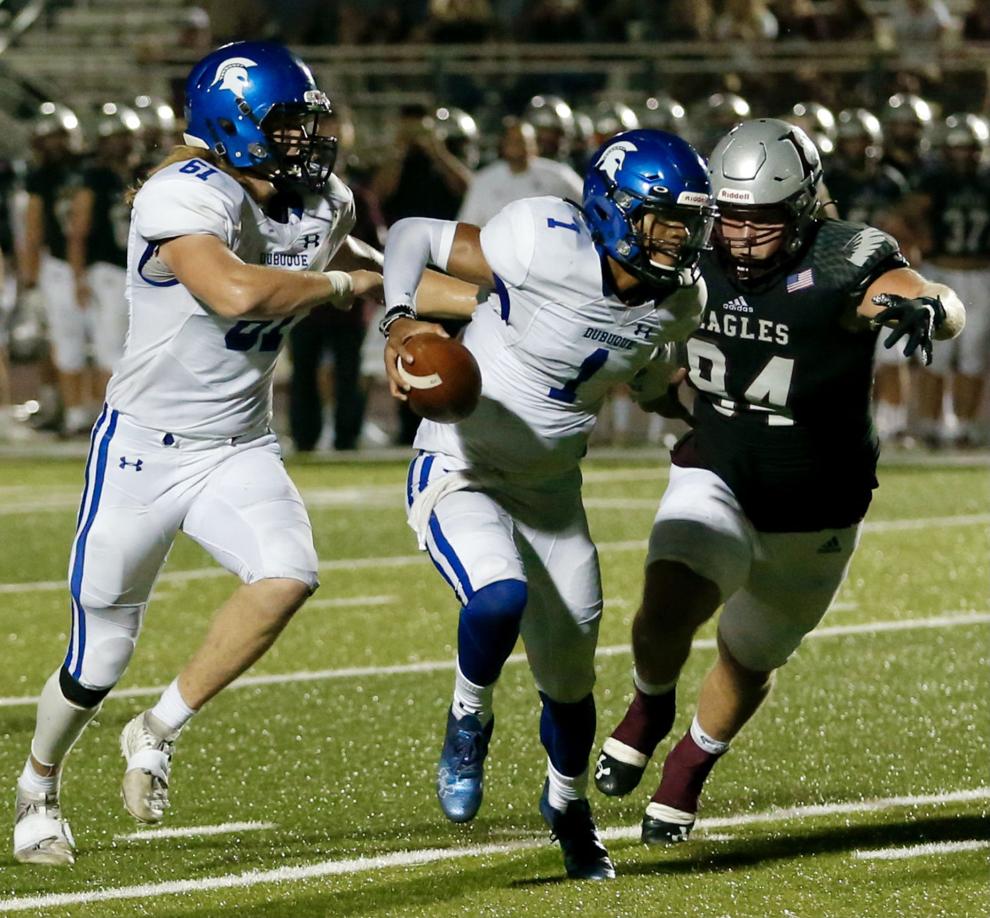 Photos: UW-La Crosse vs University of Dubuque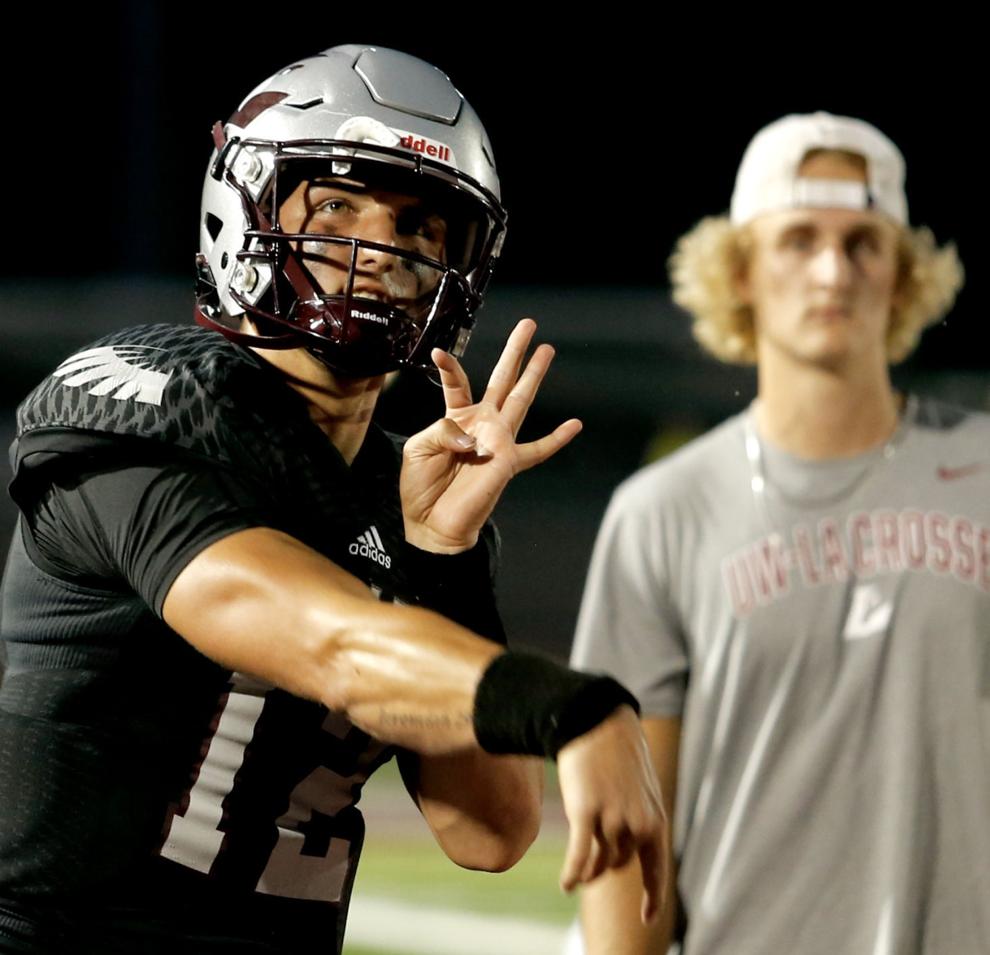 Photos: UW-La Crosse vs University of Dubuque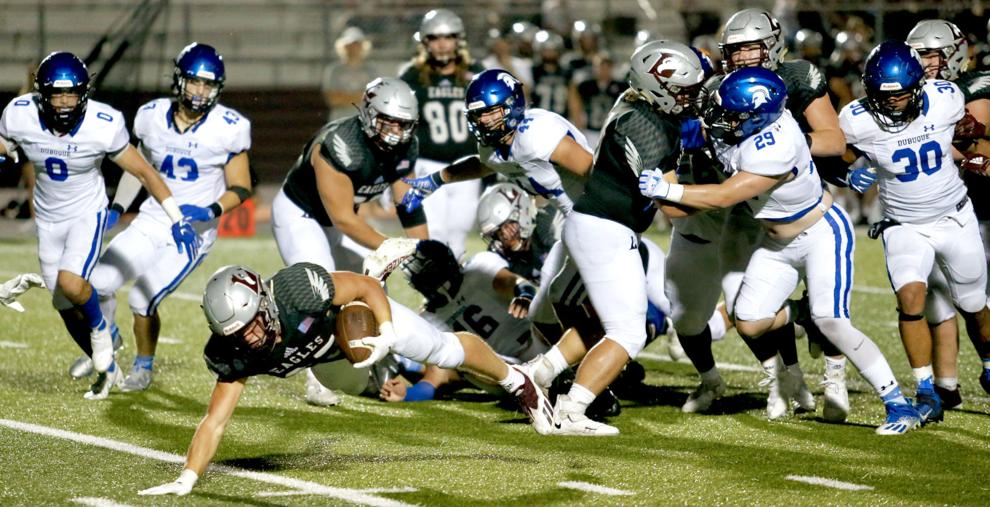 Photos: UW-La Crosse vs University of Dubuque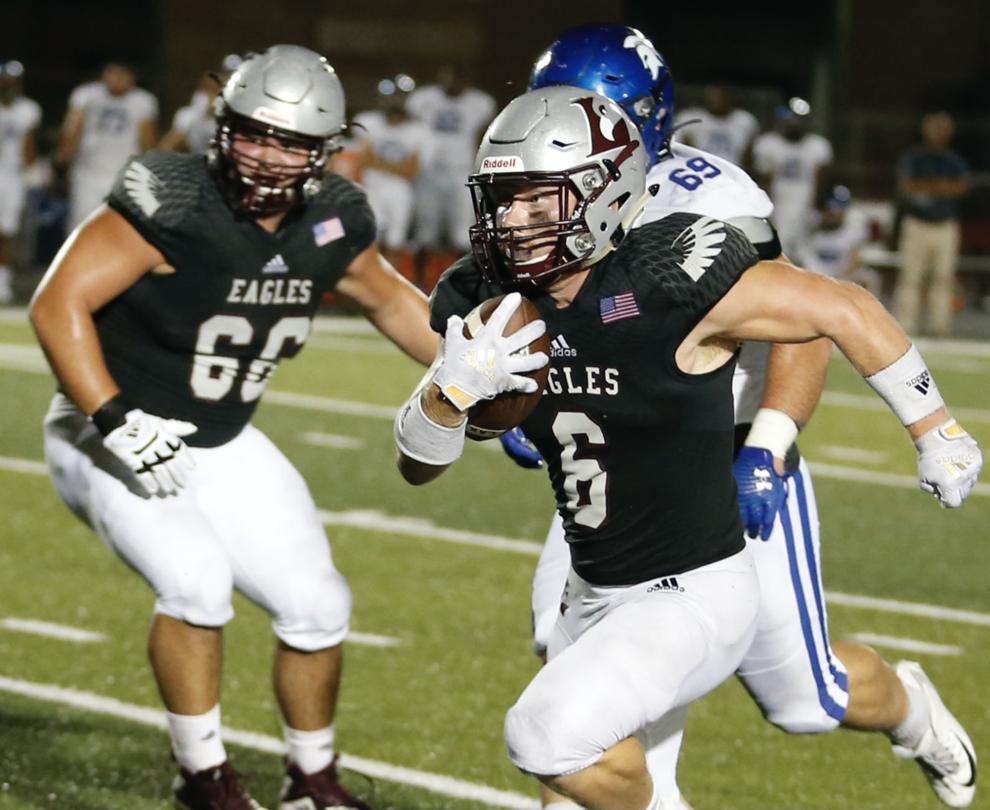 Photos: UW-La Crosse vs University of Dubuque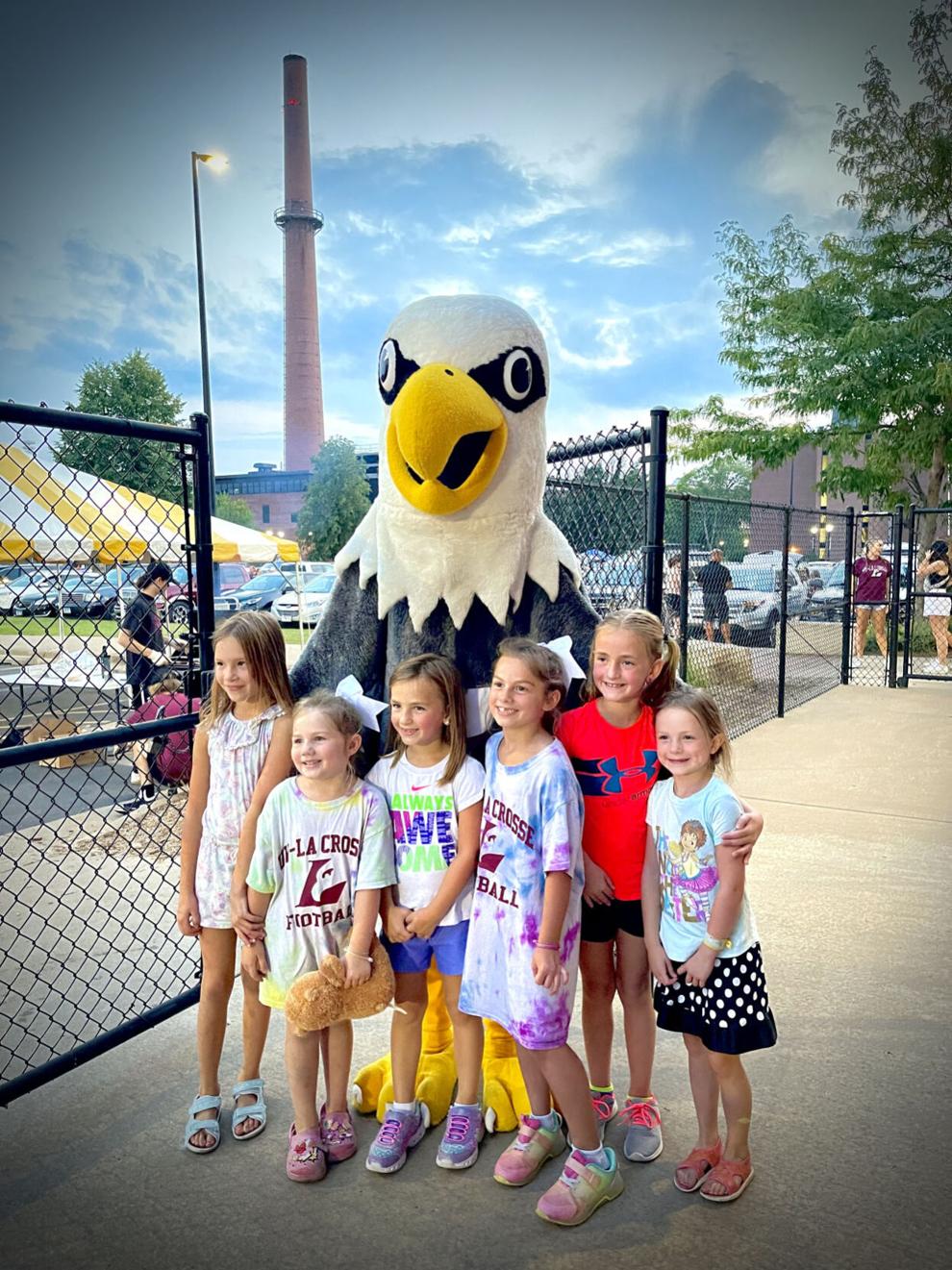 Photos: UW-La Crosse vs University of Dubuque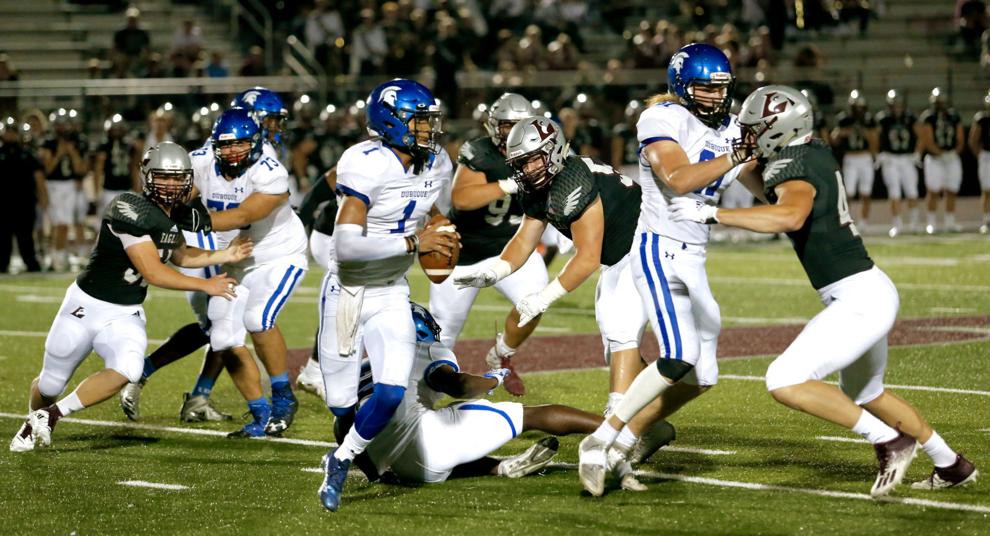 Photos: UW-La Crosse vs University of Dubuque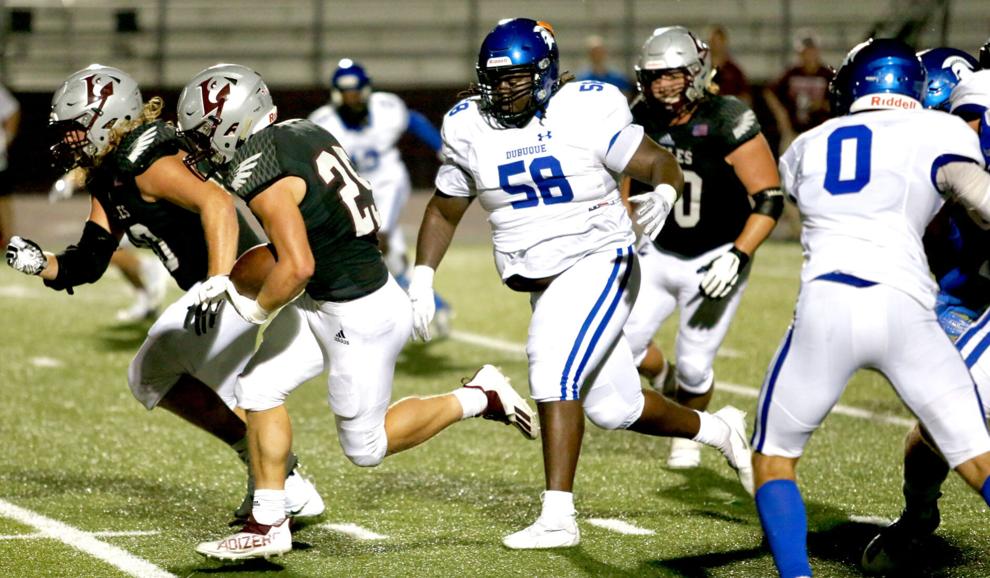 Photos: UW-La Crosse vs University of Dubuque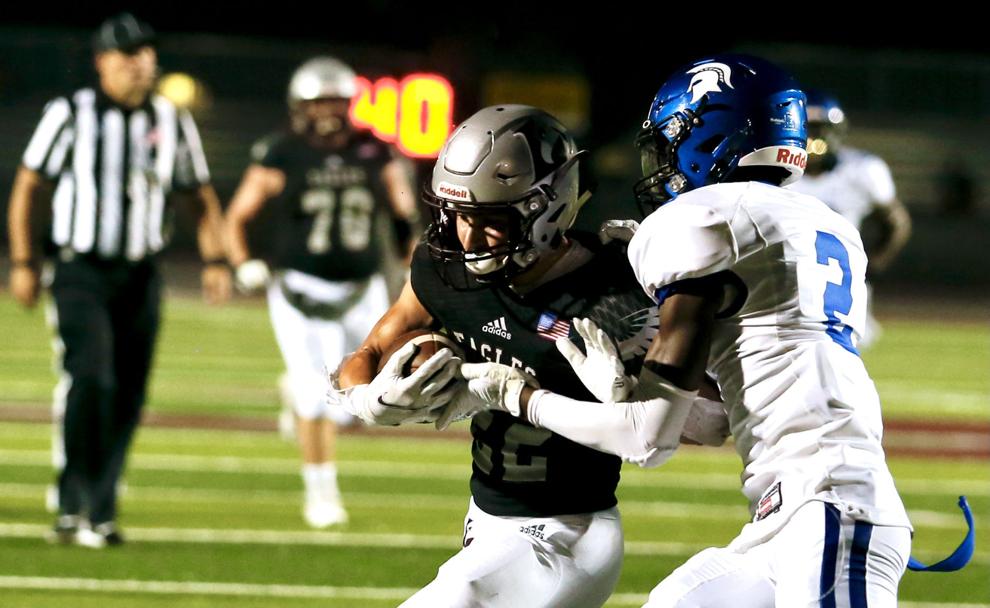 Photos: UW-La Crosse vs University of Dubuque