Embedding himself with the UW-La Crosse football team last season presented Connor Learn with a multitude of stories and perspectives.
He watched practices, games, meetings, and other interactions between the nearly 140 people that make up with Eagles program, listening and taking notes along the way. He also conducted interviews with players and coaches, sitting down a couple of times a week to learn about them and their motivations.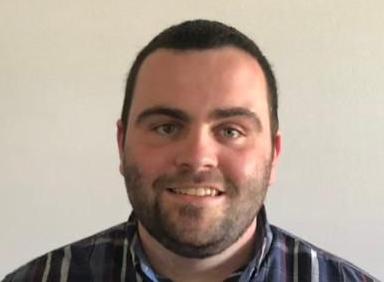 Learn, a UW-L graduate and former Eagles player, is now in the process of finishing "Blood Makes the Grass Grow: A Season with the Wisconsin-La Crosse Eagles Football Team," a book which will tell the story of UW-L's 8-2 season — the program's best since 2006. Learn is in late-stage editing of the book, and will be releasing updates on publication via his Twitter (@ConnorLearn) as it is determined.
"I'm taking the time to have a really good first product," Learn said in a phone interview. "I don't have thoughts it's going to be a best-seller; it's a passion project. I told the team that at the very least I was going to give them a cool memento of their season.
"Anybody who's into UW-L can get into it, anybody who wants to learn about (Division III) football can get into it."
Sportswriting wasn't new to Learn. Growing up, he remembers reading biographies of Bo Jackson and Darryl Dawkins, and almost all the way through high school he was the guy who could tell you where any pro athlete went to college.
When he arrived at UW-L — playing offensive line under then-coach Joel Dettwiler — he pursued a finance degree, but quickly realized that wasn't for him.
"I sold insurance for three weeks and knew this absolutely wasn't what I wanted to be doing," Learn said.
He started a blog about daily fantasy basketball and gained a following for his ability to spot trends and favorable matchups from night to night. He decided to change his major to a marketing focus, which allowed for more creativity while still being in the business field. He also began writing for FanSided, a sports blog.
The idea for his book was something he originally shot down in his mind. He just didn't know if it would work, but it kept coming back up as a new creative outlet and a way to have control over his writing as opposed to the assignments he'd get from FanSided. So Learn approached Andrew McGlenn — UW-L's offensive line coach and a family friend of Learn's — with the idea.
"He was receptive right away, and so we went with it," Learn said.
Learn then spoke with current Eagles head coach Mike Schmidt, who was also open to the idea, although he admitted last week there were some reservations in the back of his mind. He considered how the experience would've been had UW-L's season not gone as well as it did.
"But I was also so excited for our players that there's going to be something that's going to keep their memories and keep them written down," Schmidt said. "They'll have this book and have the chance to look back and read these awesome things. I'm excited, I'm interested to see what the perception is from his story, how he tells this story."
Learn says the book is built on the structure of the longer interviews he conducted with players and coaches, but it's not an oral history. It's broken down into chapters — a chapter each on the offense and defense, featuring their coordinators heavily, among them.
He was able to capture some intense moments along the way as well, such as the fiery halftime speech Schmidt gave to the team during the home game against Stout.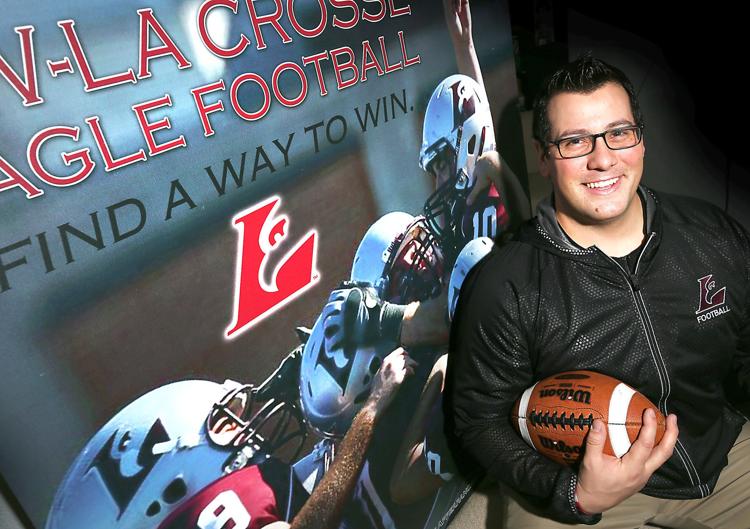 "There was a halftime talk that was captured where I wasn't kind to (the team). Probably the first time I was at that level with them," Schmidt said. "I saw the transcript of it, and I'm like, 'Oh, my gosh,' you kind of forgot what you say. But it's good, because he captured a real moment there with our team. And there were a lot of those."
However, Learn said it was the off-the-field stories that stood out to him as he put the book together.
Senior running back Austin Mancosky was a player Learn identified as one of his more eye-opening interviews. Mancosky, who missed nearly the entire season due to broken bones in his feet, said he and Learn talked for two hours about what that season, and that team meant to him.
His own experiences, in addition to having close relationships with players on the team, gave Learn a good perspective to correct misconceptions that he believes exist about D-III football.
"I told the team I wanted to capture how they came together and (played the season) together," Learn said. "The extra chapters about the guys, these are smart, thoughtful people. They came from answers that I found to be really thoughtful. It's a little corny, but simple love of the game stories, and the love of your teammates. Those stood out.
"You work 30 hours a week in season, 20 out of season at the D-III level, risking injuries, brain injuries. What makes it worth it? What makes them passionate? That's in there."