A larger than normal training camp roster, one comprised of nearly 150 potential UW-La Crosse football players, has caused some changes to the structure and timing of Eagles' practices.
UW-L coach Mike Schmidt said he and his staff are having the returning players take their reps at the beginning of individual and group sessions and then designating time at the end of those sessions for the incoming players, of which there are more than 80. The NCAA's decision to ban two-a-day practices, which was passed last season, made practice time even more precious.
Senior cornerback Colton Nieman — one of the few players across the team who's pretty well locked into his spot after a 2017 season with two interceptions, four pass break-ups and 20 tackles — said the system worked well on the first day of practice on Friday.
"We made sure that a lot of guys were getting reps today, because obviously the coaches need to be able to get looks at everybody," Nieman said. "I think they did a good job that the older guys got enough reps and then made sure younger guys got in there too."
That's not a cut-and-dried method, though.
Some of the incoming players, freshmen and transfers alike, made their way into the first-team reps. Schmidt said the idea is to see how they fare when challenged early.
"We want to see them battle it out," Schmidt said. "It's a unique thing where we have to see how those guys can battle at the top end, but at the same time we've got to get our guys evaluated and ready to line up and play fast."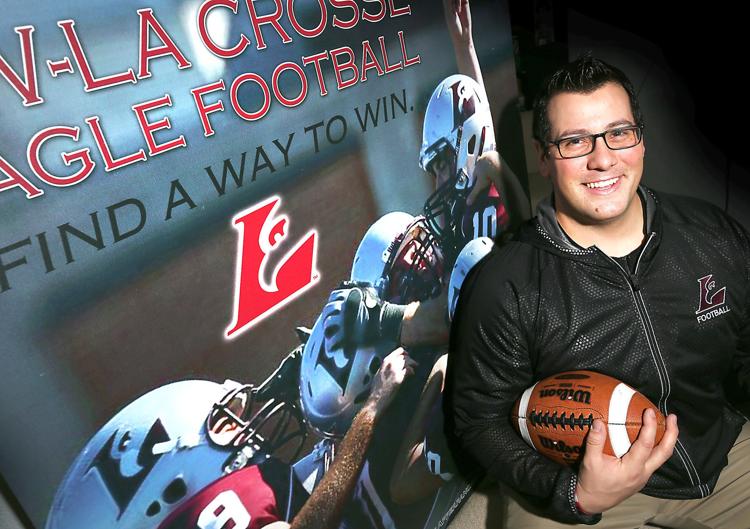 Schmidt told team and said in a Tribune podcast earlier this week that he believes the Eagles are loaded with talent. That will only make it harder to determine the 30 or so cuts the coaches will have to make by the end of training camp.
However, it also gives the players who make it through the confidence that Schmidt believes in their skills.
"It's not that it's a big burden on us. It's just that we know he puts high expectations for us, and that means we have high expectations for ourselves," Nieman said. "We don't want to let him down, and he doesn't want to let us down."