Faith and football are foundational bedrocks for Luke Bengtson.
The two intersect so often in his life that it seems like one has always gone with the other.
So it's not a surprise that when the new offensive coordinator for the UW-La Crosse football team was in the process of taking the next step in his coaching journey, he was fulfilling a goal that came about from his faith.
Bengtson spent two weeks in late February with charitable organizations in South Africa, providing food, shoes, safe restrooms and access to clean water in rural villages. It was at this time he was also nearing an agreement with UW-L coach Mike Schmidt to join the Eagles staff.
The 14-day trip was an eye-opening experience, he said. It recalibrated his perspective on life and what he is meant to do in it. It also reinvigorated his passion for football and got him fired up for what he can help La Crosse do this season.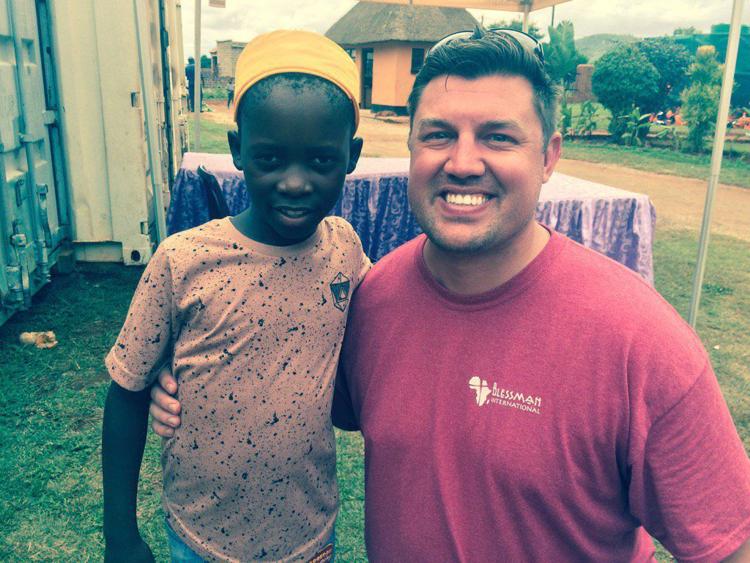 Serving others is a tenant of many religions, as it is with Bengtson's Christianity. He was attending a church service in St. Cloud, Minn., as he was getting started in his coaching career about a decade ago. The service featured a preacher who had served as a missionary in South Africa, and after hearing him speak on the work being done an ocean away, Bengtson knew it was something he wanted to do.
"The need for these young people, and primarily kids, is just unbelievable. I mean, the things we take for granted like having running water and bathrooms and electricity, they don't have any of it," Bengtson said last week at a UW-L spring practice.
"I kind of knew I always wanted to go, it just finally all came together this past February."
Nick Holcomb didn't leave big shoes to fill. He left massive craters.
A native of Des Moines, Iowa, Bengtson had a home-state connection with groups that are doing a great deal of work in Africa. Blessman International out of Urbandale, Iowa, has mission groups working around the continent, and Bengtson worked with it to secure a spot in February's trip.
Bengtson's work during the days was focused on building safe bathrooms for schools. Without indoor plumbing in many areas, large groups of students must use a single outhouse.
"Kids are dying because (the outhouses) are so old, they rust out, and kids have fallen in and drown in the sickest, cruelest, worst way imaginable, and that's happening all over Africa," Bengtson said.
He and the mission group were tearing down unsafe facilities and then digging ditches to install Enviro Loos — a waterless sanitation system that has nearly a 50-year lifespan. The system dehydrates waste without contaminating the ground around it, and allows for multiple stalls per unit.
Another Iowa-based group — Meals from the Heartland — provided food for the Blessman International mission. It has fed 20 million children in Africa, and Bengtson was present when the group's 100 millionth meal worldwide was served.
Coaches have always had a big influence in the life of Isaac Fruechte.
Those numbers are incredible, and saddening — you can't serve 100 million meals without people being in need of said food. On the night the milestone meal was distributed, Bengtson and the group served 900 kids.
During down times, Bengtson interacted with villagers and their leaders, learning the day-to-day life in South Africa. He walked alongside lions, and saw gazelles and elephants in their natural habitats.
Bengtson also distributed shoes to children, many of whom had never owned a pair before. Blessman International uses donated money and works with American shoe companies to get shoes for $6 a pair to give away in impoverished countries.
Bengtson and other workers would literally scrub dirt and debris from children's feet before getting them fitted in a pair of shoes. That experience left a mark on Bengtson.
"Honestly, sometimes it's emotional. You go back at night, and you just have to sit there by yourself and just realize how spoiled and how blessed we are," Bengtson said. "I've probably got 30 or 40 pairs of shoes.
"It puts everything in perspective. The biggest thing by far is it completely redefines a want versus a need. I want a new car; I don't need a new car. These young kids, they need to be able to use a restroom, they need to drink clean water."
Ben Schramski isn't wasting a second as he prepares for what will in all likelihood be his final season of college football.
Having done a similar type of mission trip in Mexico three years ago, Bengtson knew those types of emotions would come about. But what still surprised him was the attitudes of the children being helped.
Facing poverty and all of the challenges that go with it, the children were still happy and playing any chance they had.
"Obviously you're going there to serve these kids, but you're the one who gets way more out of it. They're the ones who bless you," Bengtson said. "So many of them have so much joy and happiness and peace that we don't have in the United States, which is just … and they don't have anything."
The experience, he said, gave him an extra incentive to hit the ground running when he locked things in with UW-L to start his next coaching chapter.
"To me, it gets me more focused and gives me an even greater sense of purpose to go out here and try to be the very best that we can be, because we have everything in place to do that," he said.
"I just believe the good Lord gave us all a certain amount of talent, and it's our job to go use every bit of that, and to not waste the great blessings and life that we do have here."
Colten Bartholomew is a reporter and columnist for the La Crosse Tribune.