RIPON, Wis. — UW-La Crosse senior wide receiver Nick Holcomb followed a simple football principle on Saturday: He took what the defense gave him.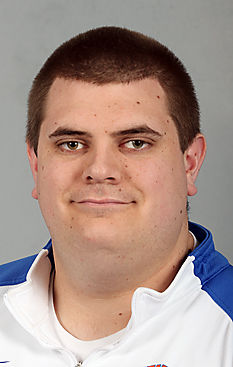 And the Ripon College defense gave … and gave … and gave some more.
Holcomb torched the Red Hawks' secondary to the tune of a UW-L program record 263 receiving yards and tied the school record with four receiving touchdowns, leading the way for the Eagles' 45-14 nonconference win at Ingalls Stadium.
"I actually don't think I have," Holcomb said when ask if he'd ever had a game that prolific. "I think the most I'd had was two touchdowns. This was the best by far."
After Saturday's showing, Holcomb has 19 catches, 378 yards and five touchdowns two games into the UW-L season.
The 6-foot-2, 190-pound Germantown, Wis., product was simply unguardable. His 10 catches came all over the field — streaks down the numbers, in cuts just beyond the linebackers, hitches just past the line of scrimmage. He took each inch allowed by the Ripon defensive backs and turned them into big gains.
"A pretty special game by Nick. We talk about him a lot, and he comes out and continually amazes us with what he does on the field," said Eagles coach Mike Schmidt, whose team moved to 2-0.
The 263-yard performance breaks the record previously held by Ted Everson, who tallied 237 yards receiving on Oct. 13, 2007, against UW-Platteville. Holcomb also joined Jerry Gilbertson (Oct. 29, 1962) and Scott Burnoski (Nov. 13, 2014) as the only Eagles to record four TD catches in a game.
Holcomb made his presence felt immediately, gaining 14 yards on UW-L's first third down of the game, and then scoring his first touchdown three plays later. He got by his man at the line of scrimmage and juked the safety — who was late coming over to help, a common theme throughout the game — out of his shoes before walking in for the 28-yard score. The route on his fourth TD — this one from 38 yards out — was almost identical, except the safety was nowhere near him.
"He does a great job moving right by guys and getting guys off him. I haven't seen a guy as great as he is getting guys' hands off," said senior quarterback Tarek Yaeggi, who finished with 334 yards on 22-for-33 passing. "He does a great job at the line of scrimmage and it's what gets him so open."
Holcomb's second and third touchdowns both came on deep passes down the sideline, and show why Ripon — and Luther last week, for that matter — was misguided in thinking covering him one-on-one is an option.
After Ripon had cut the Eagles' first-quarter lead to 8-7, Yaeggi heaved a ball down the left sideline toward Holcomb. He had a step on his defender, made the catch, kept his balance when the corner flailed at his ankles, and scooted for a 72-yard score. In the second quarter, Yaeggi threw a similar ball over Holcomb's shoulder and into the end zone for a 32-yard strike.
Holcomb said Ripon's corners were shading him to his outside shoulder, so instead of trying to fight around that, he cut around his defender at the line and then faded back to the route line where Yaeggi expects him to be.
"You're supposed to get outside of them, but I was able to get right back to the top of the numbers, so why not just go inside and get back out? Tarek was throwing me the ball, so it was working out," Holcomb said.
Schmidt and Yaeggi said the offense is always trying to isolate one-on-one matchups, and when Holcomb was constantly open, there was no reason not to feed him the ball.
"You put the ball high in the air and let him go get it, give him a chance to catch the ball. As long as you put it in bounds and put it in his catch radius, he's going to come down with it," Yaeggi said.
Projecting end-of-the-season stats just a fifth of the way through is a bit ridiculous … that said, if Holcomb continues this absurd pace he's set the first two weeks, he'll smash the UW-L program records for catches, receiving yards and receiving touchdowns in a reason.
A quiet guy by nature, Holcomb was excited but not quite wordy after Saturday's game.
Again, he sticks to simple principles:
"If (Yaeggi) throws it, I'm going to catch it. I tell him all the time, 'Throw me the ball, I'm going to catch it for you. I'm going to do my job.'"
Colten Bartholomew is a reporter and columnist for the Tribune.