Jake Landry's tenure as the offensive coordinator of the UW-La Crosse football team matched his offense on the field — quick and explosive.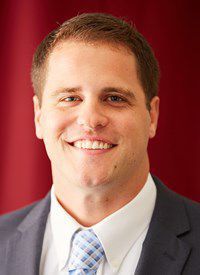 After a pair of record-setting seasons in which the Eagles went a combined 13-7, Landry turned in his resignation to UW-L coach Mike Schmidt Tuesday night and accepted an offer to become the new offensive coordinator at UW-Whitewater.
"It's a new challenge, new opportunity for me," Landry said.
Under his direction — utilizing an up-tempo style and a strong passing attack — UW-L posted its second-most (4,748) and fifth-most (4,318) productive seasons in terms of total yards in program history. The Eagles were second in average points scored (33.9) and total offense (431.2 yards) last season, and had the top passing offense in the conference each of the past two seasons, averaging more than 300 yards per game.
Wide receiver Nick Holcomb set the UW-L record for catches (80), and WIAC records for receiving yards (1,401) and touchdowns (20) under Landry this season. In 2016, then-junior quarterback Tarek Yaeggi set program records in completed passes (218), passing yards (2,724) and total yards (2,896).
"Whitewater's getting a great coach, and it's great for Jake getting what he wanted," Schmidt said. "I thank Jake for everything he did for us. Our job's a lot more attractive now than it was before."
Landry, who previously coached at Nothern Illinois University after his playing career at North Dakota, said the Whitewater staff reached out to him about the position in January, and that started the process.
"I'm proud to have been part of the rebuild at La Crosse and what we did there," Landry said.
Salary was likely a major motivation for Landry's jump to a WIAC rival. Landry wasn't with UW-L for all of fiscal year 2016 — the most recent year available for UW System salary information — but in the three months Landry was on staff that fiscal year, he made $9,028.62. Prorated for an entire year, Landry's UW-L salary was just above $36,000. UW-Whitewater's offensive coordinator Craig Smith made nearly $63,000 that fiscal year, his second with the Warhawks.
Landry and Whitewater coach Kevin Bullis declined to disclose Landry's salary at Whitewater.
Landry, who had interviewed for the offensive coordinator spot at Division II Bemidji State earlier this offseason, notified Schmidt last week he was going to interview with the Warhawks. Landry interviewed with Bullis and his staff on Tuesday and accepted the position Tuesday night. UW-L's team was notified of Landry's departure Thursday morning. Landry's official start date at Whitewater is Friday, Bullis said.
"Jake is a consummate teacher," Bullis said. "That's the way I look at coaches. Jake comes from a lineage of teachers with his parents, and he'll teach our players the game of football, but also about life."
Smith had been the Warhawks' offensive coordinator for the past three seasons. Smith's contract was not renewed, Bullis said. Smith will be with the university through the end of his contract in May, Bullis said, but will not be coaching with the football team.
Whitewater had the fourth-best scoring offense in the conference last season, averaging 23 points per game. The Warhawks had averaged 34.8 and 38.1 points per game in 2016 and 2015, respectively.
"I wish (Landry) well, but I don't wish him luck," Schmidt said.
Schmidt said he hopes to have the offensive coordinator position posted by Monday, that way after the state-mandated 30 days of having it posted, he and the athletic department can begin the candidate review and interview process. Whitewater's position was not posted, instead being filled with an emergency hire designation.
Schmidt said the Eagles will have a new offensive coordinator by the time spring practices begin in April.
"We're going to get someone great for this spot that will help us get to the next level," he said.
The timing of Landry's departure is a tough one, with national signing day on Feb. 7. While many Division III commits sign their ceremonial letters of commitment that day, it also kicks off a second round of recruiting where lower-division coaches can pull in players who may not have gotten the scholarship offer they hoped for.
Schmidt said that many of the Eagles' incoming class was already in place, however, so the blow isn't as big as it could have been had Landry left sooner.