Tucked away in the left corner of the north end zone of Veterans Memorial Field, the UW-La Crosse offensive line is isolated for a good portion of the Eagles practices.
Sure, they join up with the quarterbacks and running backs for group sessions, and the defensive line for pass-rush drills, and then, obviously, are with the offense as a whole during team sessions. But for nearly half of practice, the offensive line is on its own, drilling technique and the little things day in and day out.
But physical isolation on the field doesn't insulate them from what's going on around them. Players hear the whispers regarding their group. They know doubt exists about them as they replace four starters from last season's unit. They know there will be growing pains as some of them adjust to playing — or playing the position — for the first time.
They also know they have a minimum of 10 opportunities to prove those doubts wrong when the season starts.
"We've got to buck up," junior Bradley Schultz said. "We've got to get stuff going. We can't slow down our offense."
Since last season ended in mid-November, the UW-L coaching staff knew the offensive line would need bolstering due to the loss of an experienced group of seniors. The position was a focus in the staff's recruiting, but Eagles coach Mike Schmidt knew he would need to rely on players already in the program in order to compete in the rugged and physical WIAC.The starting five for Saturday's season debut against Luther College — tackles Dylan Bauer and Michael Olson, guards Schultz and Nathan Plouffe and center David Nilles — has one player with previous varsity starts in Bauer, who's entering his third season as a starter. Olson, Schultz and Nilles were in the second O-line unit last year, while Plouffe is a converted defensive lineman.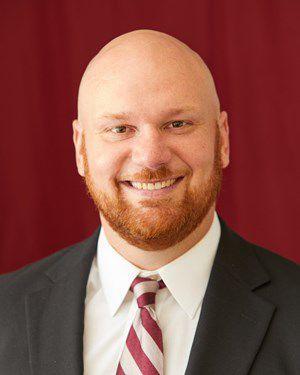 What they lack in experience is made up for in desire and ability to be coach, says Andrew McGlenn, the Eagles' offensive line coach.
"This group is very eager to learn and to do it right. One of the biggest things I've noticed this year compared to other years is not having to repeat myself as much," McGlenn said. "We repeat important points of what matters, but things like finishing your blocks and covering down field, this group's gotten that faster than others."
McGlenn, an all-conference player himself for the Eagles in the mid-2000s, said this group of offensive linemen is the most fun group he's worked with in his five years on UW-L's coaching staff.
"This group has the least amount of ego I've dealt with, and it's probably the most cohesive so far to this point. That part's really encouraging to help me feel better about not having all those starts or playing experience," he said.
Offensive line meetings are collaborative events, McGlenn said. Players discuss ideas and point things out to each other even before their coach does. Schultz said that comes from the bond the group has built with one another.
"We've really grown together as a group these past four years. There's four of us older guys, and we've brought along the younger guys as we could," Schultz said. "Then Oliver (Vasanoja) came in last year, and there's been really good collaboration. We don't want to let the guy next to us down."
Schultz solidified his spot on the line with a solid training camp, but there could be a rotation for the other guard spot and at center.
Projected starting center Oliver Vasanoja, a sophomore and the group's most vocal leader, suffered a deep bone bruise in his leg early in camp that has sidelined him since. He's off crutches and out of a walking boot he wore for about 10 days, but won't be in the lineup this week.
Nilles was getting reps at guard before Vasanoja's injury, but he slid into the center spot and Plouffe stepped in at guard. When Vasanjoa is healthy, it gives McGlenn and Schmidt options across the middle of the line.
"We're excited to watch where it goes. I don't think we're anxious or nervous about it, we feel really confident in those guys," Schmidt said. "That group you're just going to see get better and better as the year goes on. I think it's going to be a really solid group by the time it's all said and done. They're just going to have to grow up, and have a little baptism by fire, fast."
The Eagles have high hopes this year — championship level hopes. They have the quarterback in senior Tarek Yaeggi and the skill position players to do special things on offense, as long as the revamped offensive line comes together and performs.
"We know if we open up holes, even the smallest hole, they're going to find it and they're going to score," Schultz said. "If we give Tarek an extra second in the pocket, he's going to find the open guy and it's going to be good for us."