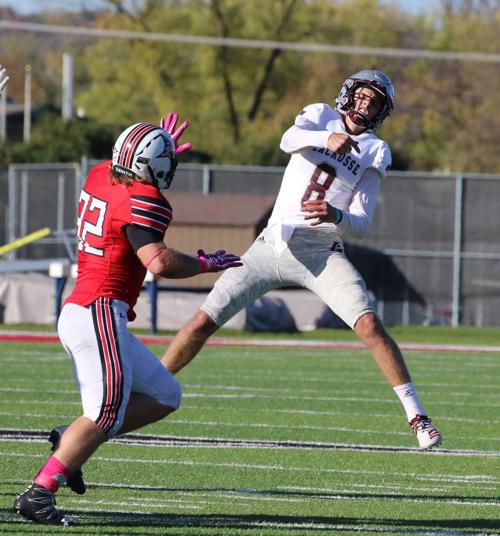 For Evan Lewandowski, the dream has always been to play college football at its highest level.
It appears now he will have that opportunity.
The UW-La Crosse record-setting sophomore quarterback announced his intent to transfer from UW-L on Tuesday.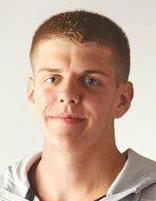 It wasn't an easy decision, but Lewandowski knew this was his chance to make a dream come true.
"After the season, I was just recapping the season I thought right now I feel this is the most ready that I have felt in my entire life to play at a higher level, which I have always wanted to. It's always been my dream," Lewandowski said.
The decision comes after Lewandowski had a season to remember.
You have free articles remaining.
A prized recruit out of Lake Zurich, Ill. Lewandowski took the WIAC by storm this season, earning All-WIAC first-team honors by setting UW-L single season records in passing yards (2,804) and touchdowns (28). His coming out party came against UW-River Falls when he broke a WIAC record and tied an NCAA Division III record with nine touchdown passes and touchdown passes in a quarter (5). His 591 passing yards broke the school and WIAC record.
But he said the decision to transfer never crossed his mind until after the season. That's when he sat down with his family, who were more than supportive with his decision. The next person he told was coach Mike Schmidt, who was also very supportive.
"He was happy for me," Lewandowski said. "Obviously he would like for me to be here, but he was really happy for me."
It's been a hectic week since announcing his decision with college coaches blowing up his phone. So far schools from the FBS and FCS level, in addition to Division II, have reached out to him. It reminds him of his high school days.
"It feels like I'm a senior in high school again," Lewandowski said with a laugh.
Lewandowski wants to play at the highest level, but also said he wants to make sure it is the right fit.
"I'm really just looking for a school that I'm going to go to and make them better as a team," Lewandowski said. "Become a leader for them. And then I don't want to be at a place just for football and not having friends and not being comfortable. I want to go to a place where I'm wanted."
Lewandowski will remain enrolled at UW-L throughout the spring. He's not sure what the next chapter will hold, but he's ready for it.
"I honestly don't know what's going to happen," he said. "But I'm more than ready."