The UW-La Crosse football team's scrimmage today against Loras College marks the end of the team's 16-day fall training camp and the last chance for players on the fringe to make a case to be on the roster come next week.
With less than 30 cuts needing to be made to complete the Eagles' 105-man roster before their season debut against Luther College on Sept. 2, today's scrimmage — beginning at 2 p.m. at Veterans Memorial Field — will feature enough drills and game-situation reps for every player to get a final chance to put their skills on display.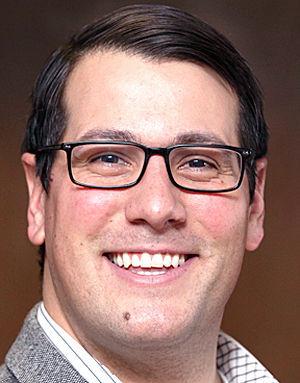 Last season's training-camp scrimmage at Loras helped solidify a handful of starting spots, and today's should be no different, UW-L coach Mike Schmidt said.
"We've really got to look at the corner positon. We're in really good shape there, it's just a really tight competition for who's going to be our starters there," Schmidt said on Thursday. "I'm really excited to see our O-line getting to work a little bit more. Those are two of the positions we've got a really good eye on."
The scrimmage will begin with one-on-one drills for each team's skill positions, defenders and front lines. The teams will then drill their PAT/field goal and punting units before moving into situational work such as red-zone offense and defense and being backed up against their own goal lines. They'll play two quarters of an exhibition game before wrapping up.
Schmidt said the component he and his coaches will be watching most is tackling — today will be the first time the Eagles have done full tackling against an opponent.
"We've done no live competition yet. We're trying to keep our guys fresh and healthy, and we're trying to teach tackling in a controlled environment. We do a lot of (tackling drills) every day, but we're trying to control it," Schmidt said. "If it's running backs, are they running through those tackles or are they getting tackled? The DBs and linebackers, are they making the tackle or are they missing tackles?"
Coming off a 5-5 year in his first season coaching his alma mater, Schmidt said he wants to see his returning starters and players who have asserted themselves as starters play with poise in real-game situations.
"It's going to be fun to see guys actually play football," he said.
INJURY UPDATE: Senior cornerback Steve Law has been hampered by a hamstring injury throughout UW-L's training camp. Coaches hope to be able to get him on the field today at least for a handful of reps.
Sophomore center Oliver Vasanoja suffered a deep bone bruise in his leg in the first week of training camp that has held him out of practice since, but is nearing his return. Vasanoja, a native of Vaasa, Finland, is projected to be the team's starter at center should he be healthy.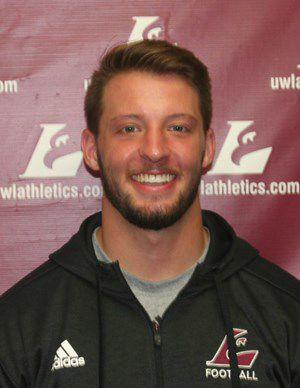 Senior running back Austin Mancosky has been unable to practice through training camp due to having foot surgery this summer. He's been able to do light running this week after weeks of being in a walking boot, and coaches hope to see him back on the field by the time the WIAC schedule starts