Peter Kissling anguished every moment he was in the emergency room at Mayo Clinic Health System-Franciscan Healthcare on Sept. 28, 2018.
It wasn't just the pain of his injury that hurt him. The fact that just a few miles away his UW-La Crosse football team was battling nationally ranked UW-Whitewater and he couldn't contribute hurt more. As Kissling got X-rays and waited for a diagnosis, his parents read him Twitter updates from the game.
He just wanted to get back to the field.
Kissling returned to Veterans Memorial Field for the final minutes of the game, but in a hospital shirt and a sling. The senior safety dislocated his elbow after a first-quarter pile up, and it forced him to miss the final six games for the Eagles.
"I felt a little pop. I knew something wasn't right right away," Kissling said. "I went to the ground, looked down and my elbow wasn't where it's supposed to be. My adrenaline was going so much that I didn't really feel it at first, but as soon as I looked down … my stomach dropped because I knew I probably wasn't going to play the rest of the season."
After rehabbing, Kissling is back with the team this season after being granted a medical redshirt season and is raring for another chance to play when UW-L opens its season Saturday against Concordia College (Minn.).
Saturday's 1 p.m. kickoff will be the 21st start for Kissling in his career at UW-L, and his leadership in the secondary is as crucial as his play for the Eagles' success this season.
"He's the best player on our defense. When you get your best player back, essentially as a recruit, that's hard to come by," UW-L coach Mike Schmidt said.
"It's always an interesting thing when a senior who was a captain has to come back. So his group leaves, and then he has to enter into a whole new team. Pete's totally embraced that. That takes a unique guy."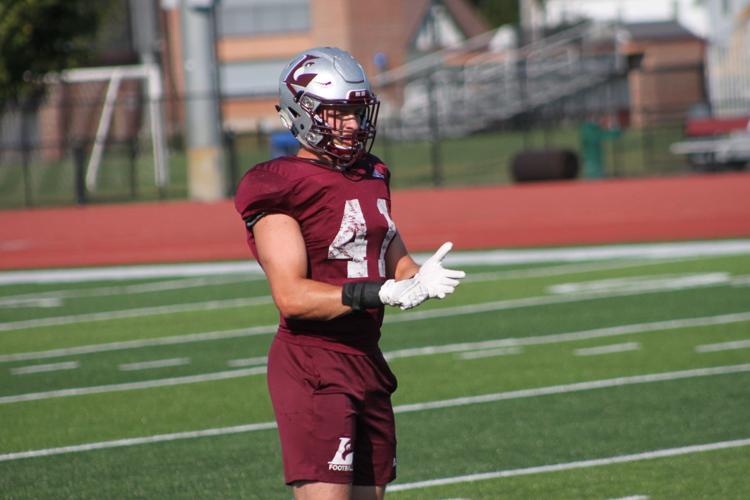 You have free articles remaining.
Register for more free articles.
Stay logged in to skip the surveys.
Kissling wasn't sure if his football career would continue in the days after the injury.
The dislocation also tore all the ligaments in his elbow, and if it had required surgery, the rehab process would've been extensive. But after meeting with a surgeon, it was determined Kissling didn't need to go under the knife, and he was able to begin rehab once those ligaments healed.
Working with UW-L head athletic trainer Joel Luedke, Kissling started getting strength and range of motion back into his arm. He said if he had pushed it, he may have been able to return for last season's final game against Eau Claire. But the possibility of coming back for a full season was still on the table if he stayed on the sideline, so he did.
Now he's ready to get back on the field against an opponent for the first time in more than 11 months.
"I'm even more excited about this season. The depth that we have at defensive line and linebacker, and we added some new faces in the D-back room," Kissling said. "I didn't have to think twice about coming back and going through all that work. I do it for these guys."
La Crosse's defense, directed by third-year defensive coordinator Matt Janus, is expected to be stout from the first snap of the season as the offense works out the kinks of a new system under Schmidt.
Kissling's tackling ability and instincts in coverage make him a perfect safety for Janus' system, which often puts its defensive backs in one-on-one situations. He tallied 28 total tackles and two pass breakups in his shortened season, and has 136 total tackles in his career.
Kissling might also be the most prepared safety in NCAA Division III each week — he's taking two classes and is on track to graduate in December, meaning he's able to devote more time than most to the upcoming opponent.
"It feels great. I don't even know what to say. I'm in La Crosse, playing football, taking two classes — I don't know what could be better," he said.
"I love this group, I love all the freshmen that we have this year, and I love our coaches. It doesn't get any better than this."