Almost each day at UW-La Crosse football practice, the same three coaches hit the field first.
Two of them get on the turf and set up stations for individual work or special teams drills, while the other hustles up the steps of Roger Harring Stadium and gets the music playing for the afternoon.
It wasn't long ago, as in last season, that these three assistant coaches — Ryan Weber, Brandon McKandes and Eric Graf — were key pieces of the Eagles' defense. They're having arguably a greater impact on this year's team in their roles as position coaches, with McKandes and Graf guiding the defensive line and Weber mentoring the safeties.
The defensive line had its best day of the season last week against Stout, tallying seven sacks, and the safeties made tackles against the Blue Devils' screen game and deep passing attack.
"I can't believe how talented this group of young coaches is, to be honest," UW-L coach Mike Schmidt said. "What those guys have done, the maturity that they have, is really cool."
All three first-year coaches had a similar mindset after their playing careers finished with an 8-2 season a year ago — they wanted more.
Weber has graduated from UW-L, but he's working part-time along with his coaching. Graf is finishing up his history education degree and will be student teaching in 2019, and McKandes is completing his exercise sport science/pre-physical therapy degree with plans on going to graduate school for physical therapy.
But they all wanted to stay connected to football, and specifically this team.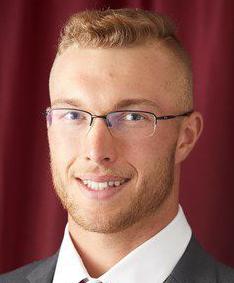 "I just didn't want to leave the program. I could tell where this program was going, where we left it, and I just didn't want to leave it," Graf said. "I felt like there was something I could still bring to this program. And coach Schmidt, I wanted to learn everything I could from him and coach (Matt) Janus about being a football coach."
Schmidt said the trio has been able to take command of the coaching duties at their position groups well, and that he's tried to give them an end goal, but allow them to get to it in the way they deem fit. He said anytime you have young coaches, there will be mistakes, but when those have come along, they're corrected quickly with this group.
"They're smart, and they have a true commitment to the program to make the improvement and make the changes that they need to," Schmidt said.
There are some hurdles the coaches have had to clear in the realm of coaching players who, as recently as eight months ago, were teammates.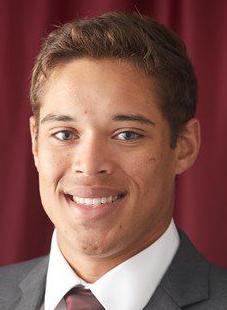 They're still friends off the field, of course, but Eagles players coached by Graf, McKandes and Weber said there hasn't been many problems listening to their friends.
"He was my captain," senior safety AJ Villarreal said in reference to Weber, a team captain last season. "I always kind of saw it as that (coach) role anyways. Not like superior, but someone I look up to, and I value what he has to say a lot. It's kind of the same now, just a coach instead of a captain."
McKandes said being able to coach his group specifically has been fun because of those close relationships. He wants to see his players, his friends, do well, and having a hand in it is special.
All three coaches said the players have made it easy to coach them.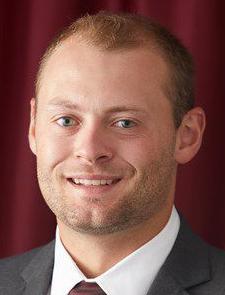 "It's pretty cool, and it's pretty humbling to have those guys who are my friends, and who I played football with for two, three, four years, that they have the respect for me that I can coach them, coach them hard, and they know that I'm still their friend," Weber said.
The five games remaining on UW-L's schedule definitely won't be the last coached by Graf, who comes from a family of coaches. He's still deciding if he wants to go the college route or become a teacher and coach high school.
Weber said he thinks coaching is his long-term plan after his experience at UW-L. McKandes may not end up coaching, but his work in physical therapy will likely keep him connected to the sports world.
"It's cool that they get into this situation as still students," Schmidt said. "They get to treat guys the right way, they're getting treated the right way, and now they're going to go forward in their coaching careers and they'll treat other players and coaches the right way."