For the past four seasons, UW-La Crosse softball coach Chris Helixon has helped guide his team to more than 100 wins and last season's run to the NCAA tournament. In each of those games, and the 32 the Eagles have played this season, he's been able to rely on one constant: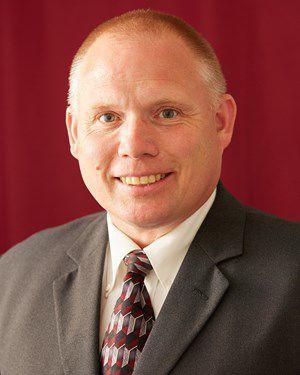 When games are in the balance, senior Katie Klein is who he wants in the circle.
Klein has responded to these pressure-packed moments with a relief pitching career never before seen in NCAA Division III. Through Saturday's games, Klein has 32 saves, the most in Division III history and tied for the second-most saves in all divisions of the NCAA.
With just four regular-season games left, even with an unknown amount of postseason games the Eagles could play, it's unlikely Klein will catch Alabama-Huntsville's Alex Lewis' record of 48.
Still, Klein's ability to enter games in situations where each pitch can win or lose the game and consistently come out with the upper hand has been a boon for the La Crosse softball program.
"She's just always has an even keel and that's a great quality for a reliever to have, because they're put in there in tough situations," Helixon said Thursday.
This week — loaded with eight games — has shown Klein's value not only in the high-leverage spots, but also as an innings-eater for the Eagles pitching staff.
On Monday, she entered the second game of the doubleheader against Eau Claire with the bases loaded and one out in the third inning. She quickly got a pop out and a strikeout to end the rally, then pitched the rest of the game to earn a win.
On Tuesday, she tossed two scoreless innings to preserve UW-L's Game 1 lead over Stevens Point, and then came back in to shut the door in Game 2.
On Thursday, she threw 3⅔ of scoreless to keep La Crosse in Game 1 of the doubleheader against Platteville, and then took the loss after allowing a run in the top of the 10th inning of Game 2 that the Eagles didn't match. It was her 10th inning of pitching on the day.
"When the game's on the line, that's when Katie needs to be in there. She's a warrior," Helixon said. "You could just see how she was fighting (Thursday) and battled through a really tough lineup and Katie did a great job handling them."
Klein said that she enjoys the challenge that comes with entering games at their tipping point.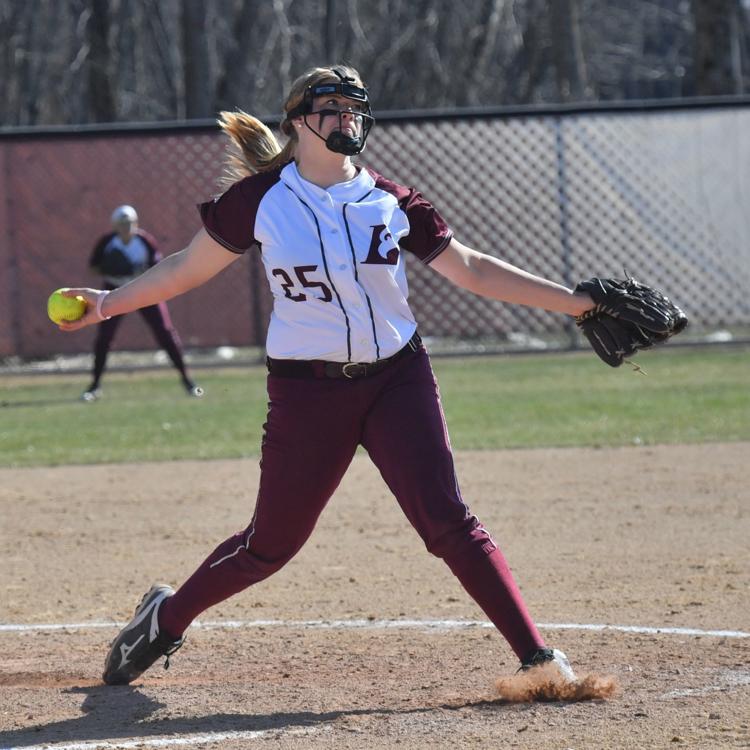 "I actually love pressure. I think that perform better with pressure. It's a good feeling. I think I settle in in just a few pitches, so I feel a lot of confidence," said Klein, who hails from DeForest, Wis. "I've been in those situations so many times that I feel pretty confident going into them."
Klein is a fierce competitor when she's toeing the rubber, but Helixon said her personality out of the circle is the opposite.
"She is probably the nicest person you'd ever meet. She takes bad things that happen in stride, and just gets right back out there and fights," he said
This has been a different type of season for Klein and the Eagles. Snow and rain has condensed the last two weeks of the season to the point where La Crosse's practice time is almost none, and two freshmen — Mia Schmidtke and Sabrina Scardamaglia — are pacing the offense.
Still, the constant has been Klein.
Klein acknowledged that inking her name in the all-time NCAA record books wasn't something she planned, but is a memorable feat.
"It means that my coaches and my team had a lot of trust in me. I think that's what I'll think when I look back on it in the future," she said. "(Closing games is) my favorite position to be in, so it's a huge honor to be in that position."