The clock is ticking on UW-La Crosse Director of Athletics Kim Blum.
She has a limited amount of time — less than a month — to find an interim coach for the Eagles men's basketball team before it begins practice on Oct. 15. After former coach Ken Koelbl resigned on Thursday to take a full-time position in the UW-L admissions department, Blum has been essentially glued to her phone and computer, monitoring calls and emails from those interested in the position.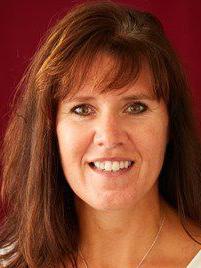 "We have business to take care of," Blum said on Monday. "We have to get someone in place for our guys."
Blum said last week that an interim coach will be needed this season because conducting a national search this close to the start of the season wouldn't likely produce the best candidate pool. She said on Monday she's received many de facto applications throughout the weekend and will be narrowing down candidates this week with the goal of scheduling phone interviews for the end of the week.
Due to the condensed timeframe for the interim hire, Blum said, there is an expedited process she's able to use that's different than the method used for other hires in Blum's tenure.
Blum has hired five full-time coaches in her three years as AD — football coach Mike Schmidt, women's basketball coach Karen Middleton, gymnastics coach Kasey Crawford, women's track and field coach Nickolas Davis, and volleyball coach Amber Dunn.
Blum said Monday her goal is to find the right person to lead this year's team — one that's returning a two-time All-WIAC forward Ben Meinholz — and help it reach its goals.
"I think about our student-athletes, our seniors and really any class, and what they want is a chance to have a great year," Blum said. "Our job is to get someone here who can do that."
WOMEN'S SOCCER UNBEATEN: UW-L's women's soccer team is off to its best start under coach Jason Murphy, carrying a 4-0-2 record into Wednesday's home game against Wartburg, slated for 7 p.m. at the new soccer field in Veterans Memorial Field Sports Complex.
In fact, that mark is the longest unbeaten stretch to begin a season for the program since 1999. Murphy said the team's hot start is a product of the team's ability to maintain possession of the ball and trusting in the team's defense.
"We're organized defensively, which is limiting goals, and we're more confident to get more numbers on the attack because our defense is playing well," Murphy said Monday.
UW-L is using four goalkeepers — a tactic Murphy says is keeping all of them fresh and at their best — with junior Kennedy Brault logging the most minutes (481 minutes, 25 seconds) and saves (35) thus far.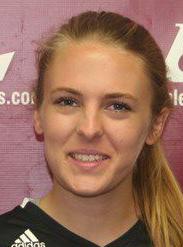 Freshman Kaitlyn Villars has been a sparkplug offensively, leading the Eagles with 10 points (three goals, four assists). Murphy said Villars has been able to work herself into the team's system in the early portion of the season and now her physical skills are being amplified.
"She's really comfortable on the ball," Murphy said. "She hit a little lull early in the preseason, that first game or two, but now she's showing her athleticism and ability."
FOOTBALL HEALTHY OFF BYE: The Eagles football team returned to practice on Monday after having Saturday and Sunday off with their bye week. UW-L (2-0) hosts Carroll and 3 p.m. Saturday, and will have a couple of key pieces on both sides of the ball back from injury.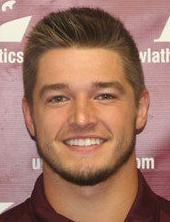 Freshman linebacker Jake Krueger hurt his ribs in the opener against Luther and missed the team's 45-14 win over Ripon. He'll be back in the lineup Saturday, coach Mike Schmidt said, as will junior safety Peter Kissling, who also missed time against Ripon.
Junior running back Mike Santucci was held out of the second half against Ripon after being tackled awkwardly near the goalline, but will be fine for Saturday. Sophomore center Oliver Vasanoja will make his season debut against Carroll (1-1) after missing two games with a bone bruise in his leg.
CHAMPIONS TRAIL OPENING: The grand opening of the Building Champions Trail — a joint venture between UW-L athletics, the City of La Crosse and local business — is set for 5 p.m. Wednesday at N2788 County Rd FA in La Crosse. The ceremony will be across the road from the National Weather Service weather ball.